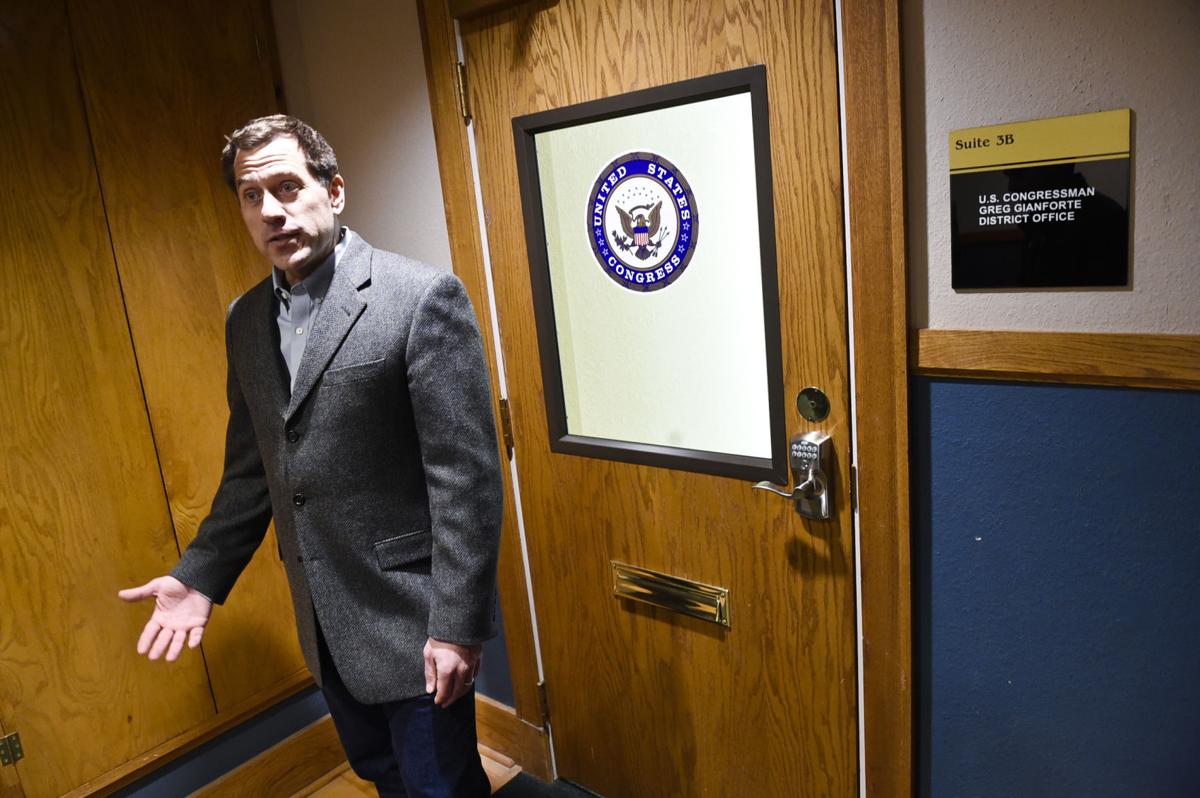 Democratic U.S. House of Representative candidate Grant Kier has vowed to hold multiple in-person town hall meetings in Montana if elected, and he challenged Republican Rep. Greg Gianforte to do the same. 
"I think Montanans really value access," Kier said Tuesday. "To public lands, rivers, streams, and more than anything else, public officials."
Kier is based in Missoula. Other Democratic candidates include Billings attorney John Heenan, former nonprofit director and past Billings lawmaker Lynda Moss, Bozeman attorney Jared Pettinato and former land alliance director and past Bozeman lawmaker Kathleen Williams.
You have free articles remaining.
The primary vote is June 5 and the general election is Nov. 6.
Kier's Montana Public Accountability Pledge states that if he wins, he will hold no fewer than four town hall meetings per year in Montana. And he vowed to be at those town hall meetings "in person" as opposed to holding call-in town halls.
After dropping off the pledge at Gianforte's office, Kier said the congressman has had a lack of in-person town halls. 
"I don't see why he wouldn't take the pledge," Kier said. "If you're not willing to show up, you have no business to have this job."
Gianforte did not immediately respond to a request for comment on the number of town halls he has conducted.
Get local news delivered to your inbox!
Subscribe to our Daily Headlines newsletter.