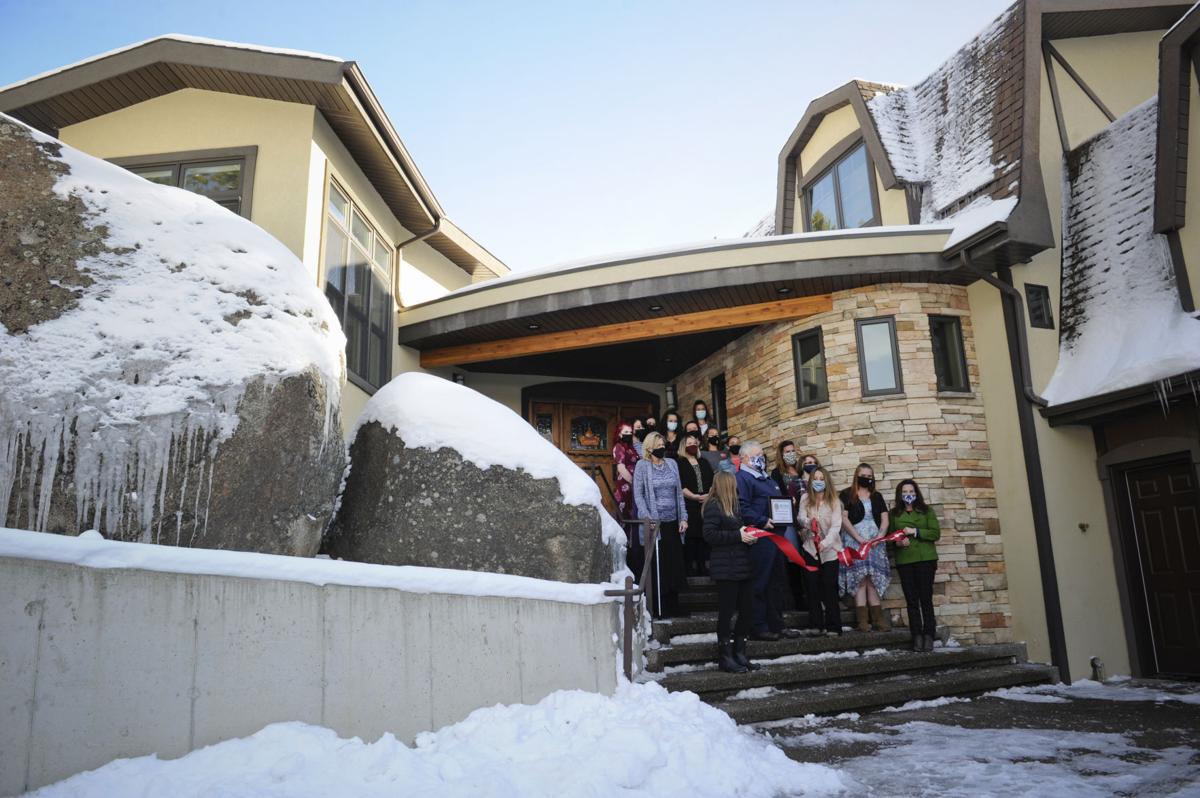 Hope Center Ministries held a grand opening for its newest rehab facility in Clancy on Thursday.
The facility, which opened its doors in April, currently serves 14 women through an eight- to 12-month program. This all-women's facility is the largest of Hope Center's 23 locations worldwide. The 21,000-square-foot property sits on 13.5 acres and can serve up to 34 women at any given time.
HCM hopes it will be the first of many facilities of its kind in Montana. Director of the facility, Carolyn Belling, said the organization hopes to open a men's facility in Butte by January 2021.
The facility is nestled in a remote location on the side of a mountain in Clancy. Belling said the isolated nature of the facility is by design. Being in nature is part of the program, along with service work, vocational training and teaching the occupants to learn stability and responsibility.
The facility features a conference room, housing, multiple bedrooms and kitchens, and a vacation rental where family members of residents are given priority. The facility also features a new sprinkler system and firewall funded by donations from the Gianforte Family Foundation and individual donors.
Belling, along with other facility workers Ruth Moen, Tiffany Stone, Stephanie Carver and Taylor Goosetree, all share their own experiences with addiction and empathetic connection with the residents of the facility. Stone said the facility works to not only help restore life to the individuals but to their family relationships as well.
Goosetree, an intern at the facility, said when she first found Hope Center she was deep in the thrall of her own addition that was destroying her life. By participating in the HCM program she was able to regain control of her life and learn how to go out into a community and be a citizen.
"I'm living proof that it works," Goosetree said. "Now I'm honored and blessed to be a part of this ministry. It does work."
The facility works by putting residents through a three-phase program that lasts a minimum of eight months.
The first phase in the Christian-based recovery program includes classroom time, Bible study and counseling sessions.
The second phase will see the residents learn more responsibilities. During this phase, the residents will also have work opportunities that help generate income to keep the facility fees at a minimum. Belling said the facility is currently partnered with Good Samaritan Ministries, Great Harvest Bread Company and ATC performance, which helps teach the residents office work. Belling said the organization is always looking to partner with more local businesses for work opportunities.
During the final phase, residents will move into an extended living setting. The goal is to reintroduce the residents into society while maintaining their recovery. Residents are required to attend celebrate recovery meetings, family support groups and two church services per week.
As part of the grand opening, several women who've spent the past eight months at the facility shared their stories. Their last names were withheld for privacy reasons.
Kayla is a native of Kentucky who said she is currently nine months sober thanks to the Hope Center. Kayla said she lived a sheltered life while growing up in small-town Kentucky, which eventually led to her seek out and try things she was warned about her whole life.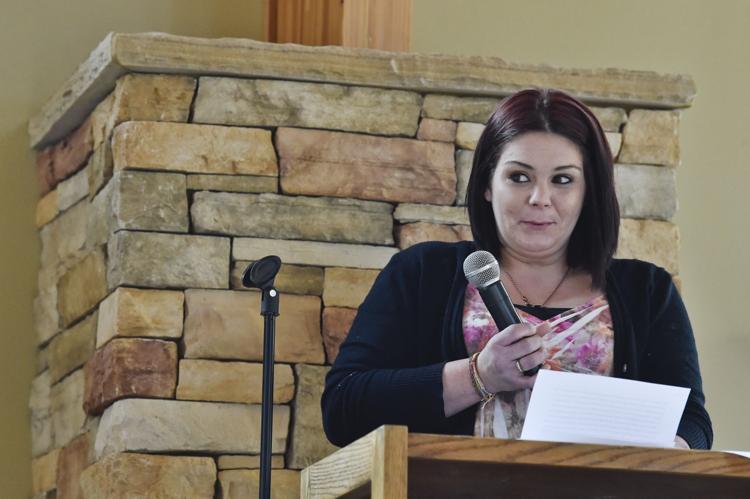 By the time she was 18, Kayla was in full-blown addiction that consumed her everyday life. Kayla said she quit high school three days before graduation. She managed to get sober, but relapsed after the birth of her son.
Kayla's father, who suffered from black lung, died, and Kayla was busted with methamphetamine on the way to his funeral. It was at this point she said she felt defeated. She was more or less housebound as there were two warrants for her arrest.
So Kayla stayed inside and made, sold and consumed drugs. After being arrested, the Hope Center was recommended Kayla in jail.
"I prayed while I was in jail for a solution," Kayla said. "After I got out, I was accepted into the Hope Center in Oklahoma. God answered all my prayers."
Kayla was soon transferred to the new Montana facility. She has recently completed the program and will soon go to live with her paternal grandparents in Tennessee and start rebuilding her life and relationships.
Kim, a Texas woman, said she grew up in a broken home with a rotating lineup of men coming in and out of her life. She eventually fell into drug addiction as a teen.
Kim had two children, who are now 20 and 17 years old. She said she wanted to get clean when her then 5-year-old son would only hug her with one arm after being told about her addiction by his father.
"I feel like God gave me my boys to stop me from my destructive behavior," Kim said. "But I didn't realize it at the time."
For years, Kim slipped in and out of addiction and various different programs. It was the lack of communication with her children that got to her the most.
Now Kim is six months sober. She said she speaks to her 20-year-old weekly and at least knows where her 17-year-old is, which is something she couldn't say in the past.
Mariah is a native of Butte who was born to two drug addicts and adopted at a young age. Her biological mother died when she was just 6 years old. Mariah said she believes it was her trauma and attachment issues that made her gravitate toward additive behavior.
Mariah lost custody of her daughter when the girl was just three weeks old. She later enrolled in drug treatment court and graduated, but relapsed to alcohol and eventually methamphetamine addiction. Mariah said she has been kicked out of Hope Center's program once before. She called it self-sabotage and an addiction to toxic relationships.
She is now on the road to recovery at the facility and doing much better.
Hope Center Ministries is always looking for donations or volunteers in the Helena area. For more information, can contact Belling at 406-461-7443 or visit https://www.hopecm.com/locations/Helena.
Get local news delivered to your inbox!
Subscribe to our Daily Headlines newsletter.