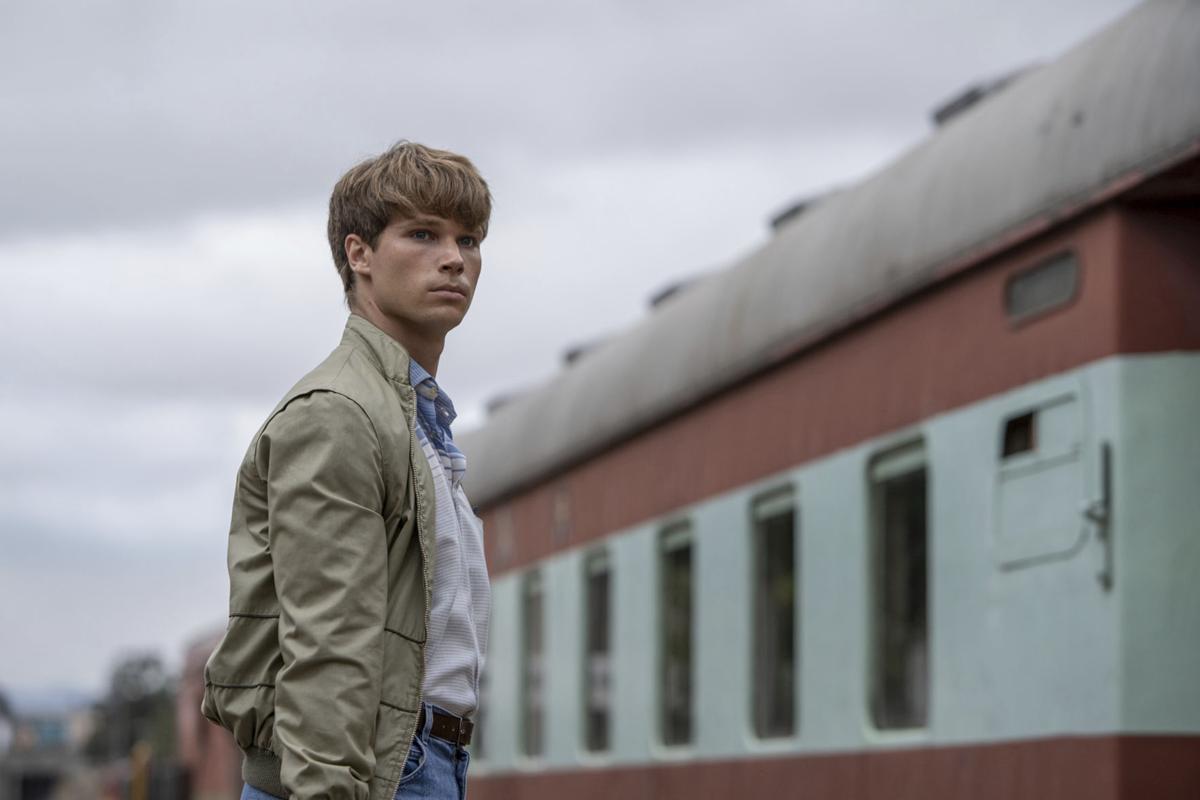 Moffie
(R)
Let's begin by letting South African director Oliver Hermanus deconstruct the title, "Moffie."
"Our title is a derogatory Afrikaans term for 'gay'," he said in a press interview. "It is a South African weapon of shame, used to oppress gay or effeminate men. When you are called this word for the first time, you hide from it. You edit yourself. It is when you first pretend you are someone else. The realization that you are visible is instant. All you know about that word is that it means you are bad. You are rejectable and unacceptable and during Apartheid, just like a black woman or man, you were a crime. And so, you needed to put it away, you needed to cover it up, kill it—the moffie inside you. This is a film about how white South African men have been made for nearly a century."
From this, we know the movie will be about gay oppression and repression in South Africa in 1981.
But the film's script has two other burning threads – racism and war.
This is a movie about training white soldiers to kill blacks on the border with Angola to preserve Apartheid and drive out Communism from the region.
When a train full of draftees pauses to pick up passengers at one station, the soldiers verbally terrorize a black man sitting quietly on a bench. They order him to stand up. When, out of shame, he finally does rise, they throw disgusting liquids at him.
"Moffie" vividly portrays the dehumanization of soldiers. The drill sergeant is homophobic, racist and pathologically cruel.
Most of the movie takes place during bootcamp, where gays, if outed, are humiliated, harassed, punished.
At the end of the story, these soldiers finally go to war. They kill black men, as they were trained to do.
Mission accomplished, leaving us depressed and sad – and thankful for Nelson Mandela and Bishop Tutu.
While the story succeeds in indicting racists, homophobes and sadists, what the film did not do, for me, is make the protagonist three-dimensional.
Nicholas (Kai Luke Brummer), 18, is portrayed as a quiet, interior young man, a seeming an outsider observing his own life.
Nicholas was afraid to be authentic – so he hides under a carefully guarded demeanor that appears calm and unflappable.
He's witnessed a life of cruelty towards gays, blacks and vulnerable people of all sorts. His dad abused him because he feared his boy might become gay.
Knowing that to be himself means to be abused, Nicholas retreats into his own interior dark space. He flattens his emotional range from a sine curve to a straight line.
So, which is it? A powerful portrait of repression, as some gay critics claim? Or is the actor simply unable to give us a sense of the various colors of his rainbow?
Both, I'd say. At some point I expected the inaccessible veneer to crack under stress. But Nicholas never explodes. I found that unlikely.
The closest we come to seeing Nicholas emerge from hiding is during a brief homoerotic scene during training. Two gay soldiers dare to kiss and cuddle at night. Those tender moments provide a rare glimpse of humanity inside a foxhole.
Nicholas is maddeningly unresponsive to horrific events around him. After this sensitive gay man kills a black man, he just stands over the body, seemingly paralyzed by the "killing machine" he's become.
When he gets home after the war and his dad asks him about military life. All he can say is "it was fine." Perhaps PTSD keeps him from disclosing nightmares, but at some point the script needs to let us step inside the frustratingly impassive exterior of this interior boy soldier.
With a 93% rating on Rotten Tomatoes, most critics obviously disagree. One said "one of the best movies about gay repression, ever!"
Admittedly, I did react viscerally to the mistreatment of virtually everybody in the film. How can we not?
But that relentless darkness did not enlighten me.
I felt the film would have been better served by exploring gay themes in depth, and making war the back story. Instead, the film becomes what many writers call the South African "Full Metal Jacket."
"Moffie" is another film I admired, but didn't really like. I suspect my straight lens may have played a role in my emotional distance, because gay writers are universally praising "Moffie."