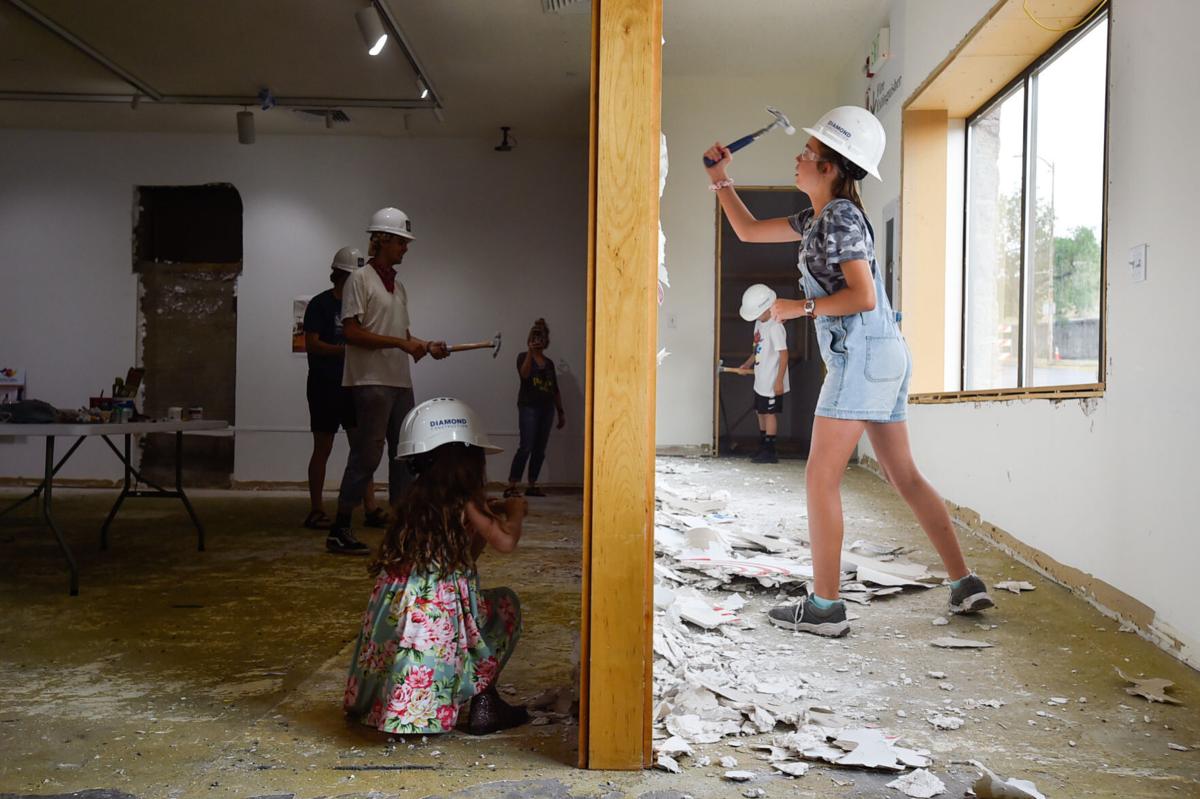 In the absence of any ground, Holter Museum of Art patrons and employees decided to break down some walls at a "groundbreaking" ceremony for the new E.L. Wiegand Creativity Center on Wednesday.
The small event marked the beginning of the construction phase for the creativity center, also known as the "W." The W will be located inside the Holter as it repurposes the Sherman and Milliken Galleries into a creative space.
According to development director and member manager Kelley Crevier, Diamond Construction will begin work in August and is expected to complete the transformation by December. Throughout the month of July, demo will be taking place inside the museum.
The space is set to open in the spring of 2022, with some minor use of the space prior to the grand opening.
"The Holter is so excited about this project, embracing the opportunity to expand arts learning opportunities while contributing to the vitality and vibrancy of downtown Helena," Creiver said. "At the beginning of 2020, our team noted that there is not a place in town that offers rental space and event space for the community in a creative environment. The W is meant to be a creative hub, bringing all members of our community together to ignite creativity and make deeper connections."
Creiver said the space will be used to expand beyond the museum's traditional arts and will embrace both performance art and digital art. The space will also feature a community gallery and rental spaces for some of the Holter's partners like Florence Crittenton and Shodair to host art programming in a safe environment. This will also help the Holter meet its budget in the future.
The space is meant to be adaptable and comfortable for whatever programming happens there at any given time. Creiver said the museum did a large feasibility study into the project before moving forward. This included a lot of input from the Holter's community partners on what they wanted from this kind of space.
Since last October, the Holter has done a lot of fundraising on the project. A grant from the E.L. Wiegand Foundation, based in Reno, Nevada, has put the museum over halfway to its $1.25 million fundraising goal.
The museum will stay open throughout the duration of the project. To learn more about the project or to donate, visit holtermuseum.org.