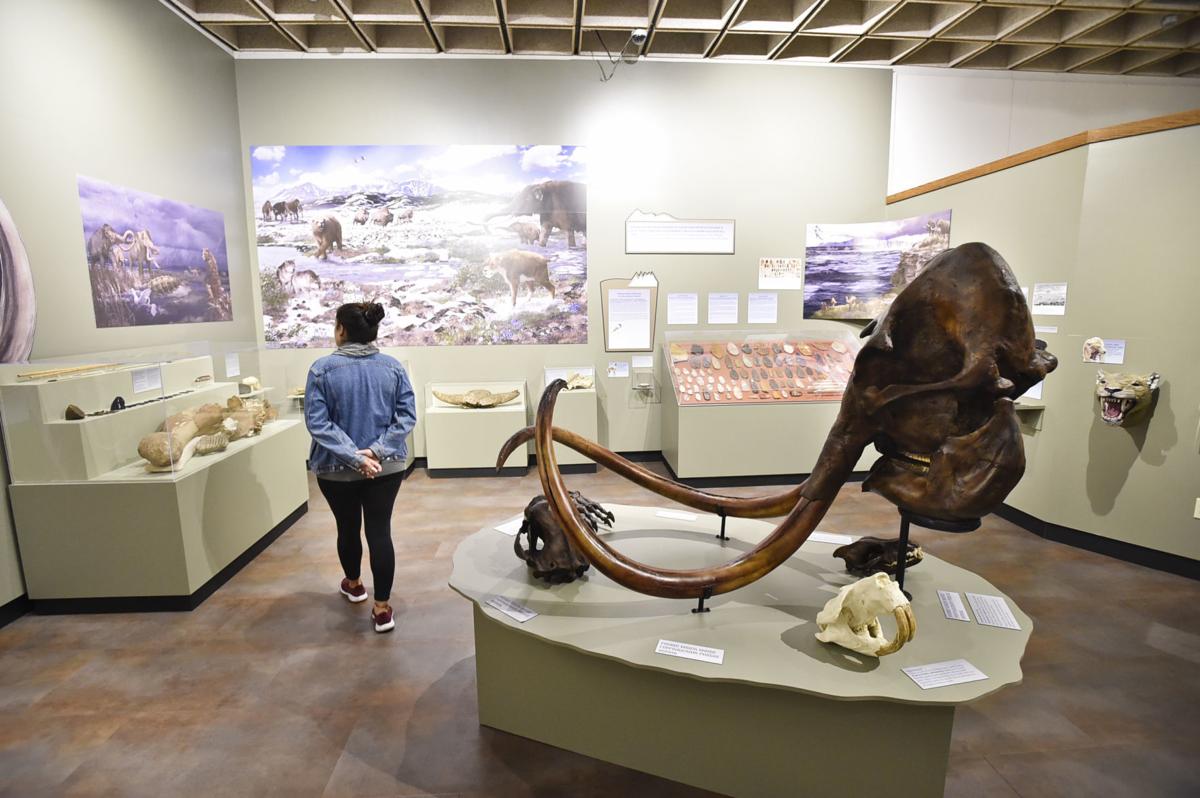 The Montana Historical Society's newest exhibit takes visitors back 10,000 years and more to the time of mammoths, short faced bears and North America's earliest people.
"End of the Last Ice Age" will be highlighted with a celebration this Saturday as the exhibit takes center stage in the Homeland Gallery. Curator of collections Amanda Streeter Trum said the exhibit initially opened in May but the museum has continued to develop it through this week, including the installation of several murals.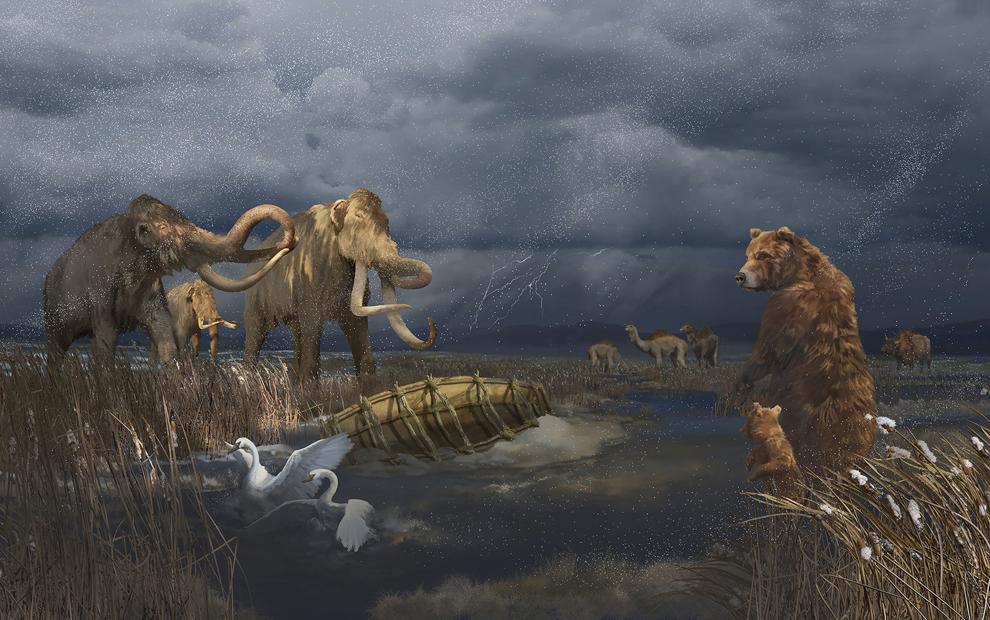 "We were thinking about how to revamp our Homeland Gallery and this expanded to become a much bigger exhibit physically than we thought it would be," she said. "But the information is so interesting and so important I think it really deserved this kind of space and this kind of renovation."
Near the entrance to the gallery, a center table features multiple replica skulls of prehistoric animals, including a mammoth, giant beaver, dire wolf and short faced bear. Greeting visitors via video monitor is the Selis Qlispe Culture Committee for the Salish and Pend d'Oreille Antoine Incashola, offering a welcome in Salish and an English explanation of the exhibit. Across the walls and in display cases are prehistoric tools, animal bones and murals of important sites across Montana and the Bering land bridge, which most scientists believe brought the continent's first inhabitants.
"End of the Last Ice Age" is largely made up of items loaned to MHS, including some from the Beaverhead County Museum and the University of Montana.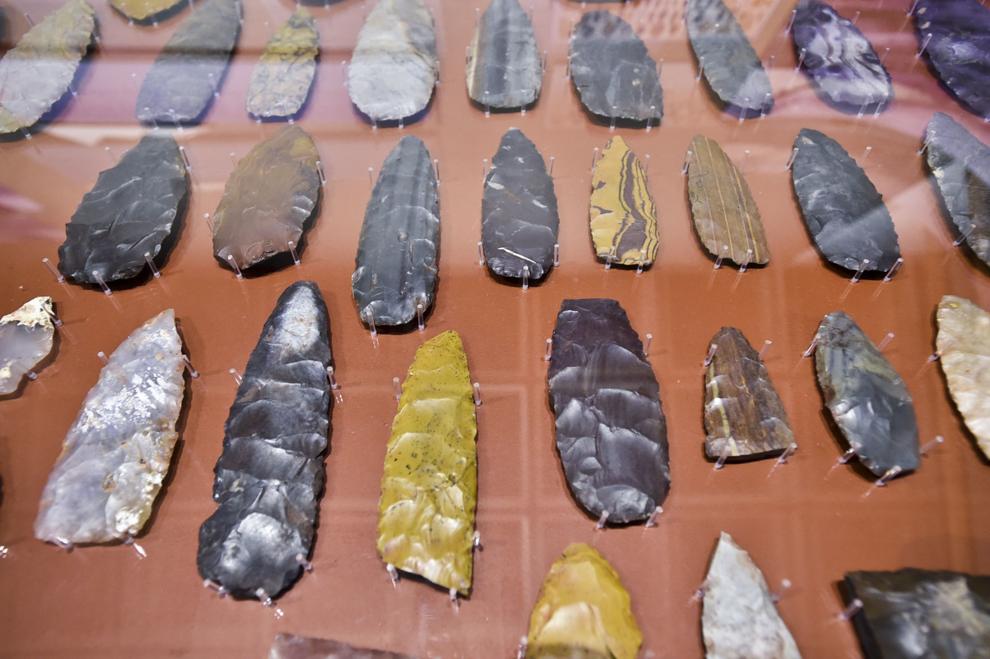 One of the largest displays comes from the Anzick archaeological site near Wilsall. Construction workers began unearthing early tools in 1968 in what would become the earliest known archaeological site in the state at 12,600 years old.
"It's an incredible site that's of huge importance to world history, not just Montana history," Streeter Trum said.
The site is the only known Clovis culture burial in the world. Streeter Trum explained Clovis culture as distinctive by the tools made, specifically "fluted" projectile points. 
Unlike a cache in which the people would bury and then return for the tools, artifacts at the Anzick site were covered in red ocher and buried with the remains of an 18-month-old boy. After the remains were studied, they were reburied following a Native American ceremony, she said.
While many of the artifacts are protected behind glass, "End of the Last Ice Age" includes several interactive features. Visitors are invited to touch and handle the replica skulls along with replica points made from casts of tools from the Anzick site.
Interactive features are becoming more common with the evolution of curating, Streeter Trum said, as museums look for ways to make exhibits less static and more accessible.