On tap at the Montana Historical Society is a new exhibit tracing the state's long history of brewing beer.
"Good Beer Here: Montana's Brewing History" opens the evening of Feb. 27 with a special kickoff event. The exhibit follows early brewing from pre-statehood to the dozens of breweries scattered across the state today with a special focus on the industry's influence in Montana.
"It starts during territorial times," said Anneliese Warhank, archivist with MHS. "At many of those early mining camps there was someone there that would begin brewing beer – it was primitive in some ways – but they were brewing beer."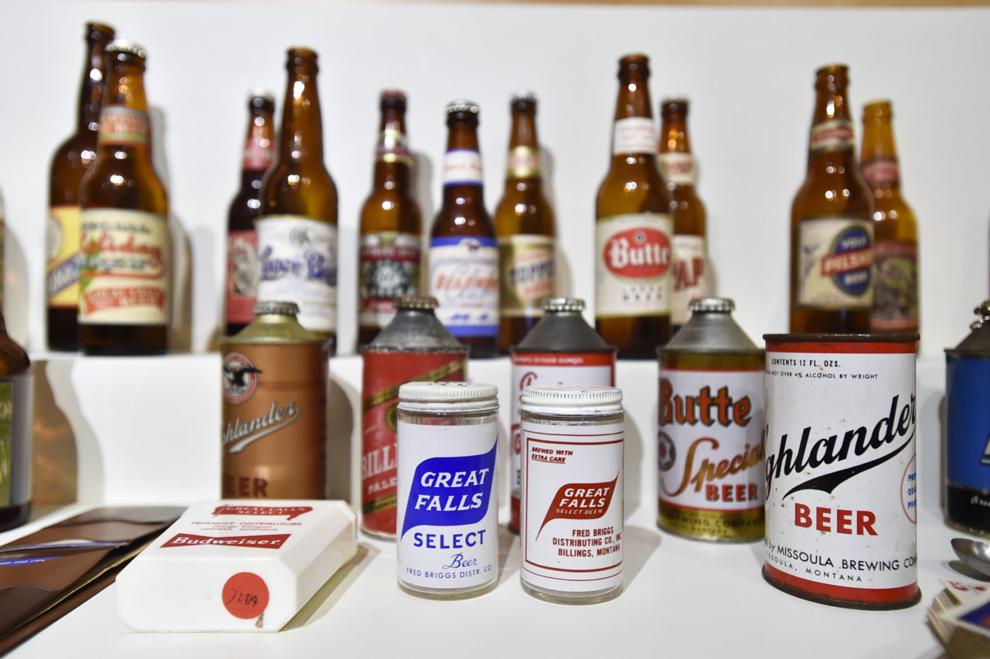 The idea for the exhibit came from Warhank's 2015 oral history project on brewing in Montana, which focused on legislation in the 1990s that led to much of the expansion of the industry and tap rooms today. Along with artifacts, the exhibit will feature a number of the oral histories.
"I realized that Montana has its own interesting story to tell, its own complex story to tell, so in 2015 I thought of the idea," she said. "I turned it into an oral history project and from that project the idea of an exhibit came."
Gilbert Brewing, which was located in Bannack and later moved to Virginia City, is the first recognized in the state. And as communities formed, a local brewery often followed. "Tied houses," similar to today's tap rooms, often opened as well to served beer to willing patrons.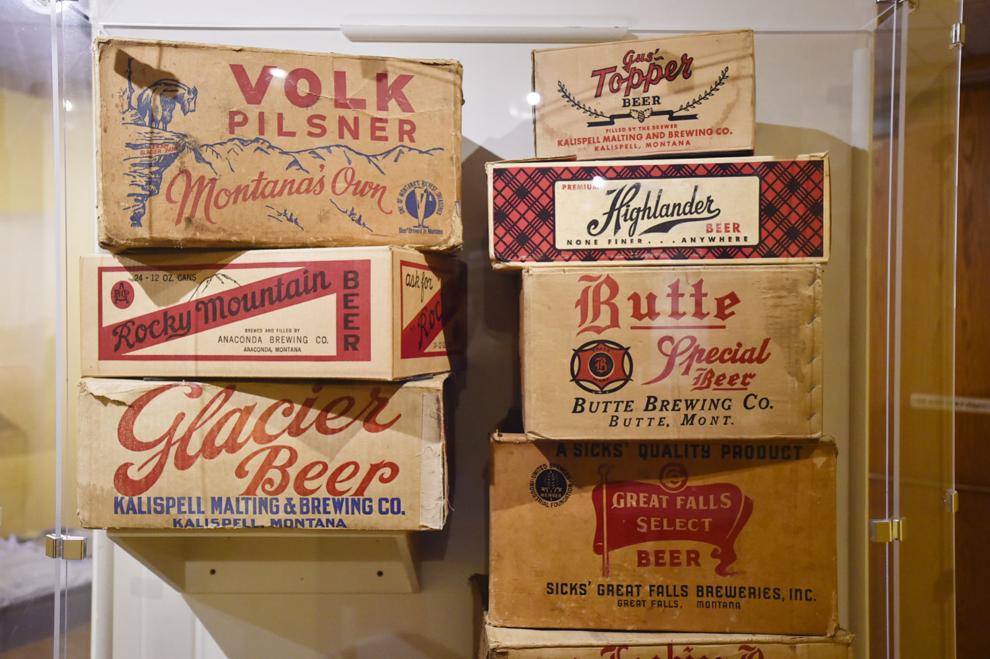 The exhibit features a variety of early items including several kegs from the old Kessler Brewery in Helena. Historic signage, bottles and implements provide visitors a look into the evolution of the industry. Much of the collection came from Steve Lozar, who runs the Montana Beer Museum in Polson.
Roberta Jones-Wallace, the exhibit specialist, noted in a news release that brewers often claimed the health benefits of beer for everyone from children to adults.
"They said it was better than water, because after being processed it was considered safer than water," she said. "It was like a pork chop in a bottle, nutritious and encouraged for the whole family in the early 20th century."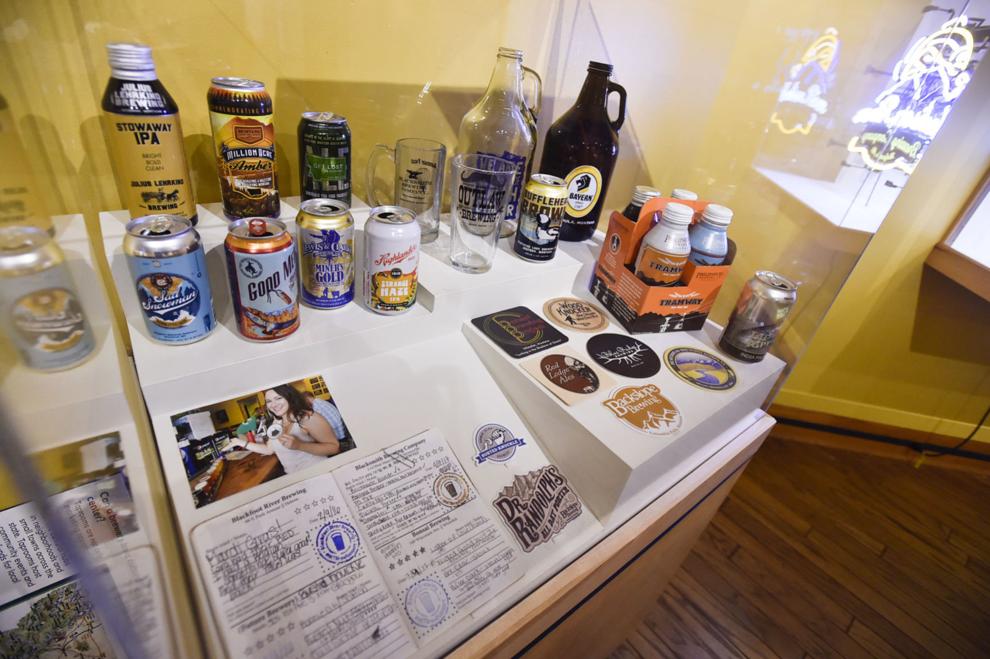 Prohibition hit some breweries harder than others. Some of the larger operations shifted operations while others were forced to fold.
"You had a few options when Prohibition went into effect," Warhank said. "They would turn to either producing soda or dairy, because a lot of the brewing equipment even today, often times start up breweries will start with dairy equipment and go from there."
Some breweries reopened brewing after the end of Prohibition but struggled against major companies that managed to find alternate sources of income.
"Large domestic breweries were able to grow and thrive while a lot of the smaller breweries during the '40s, '50s, '60s suffered," Warhank said. "By the late 1960s there were no breweries in the state."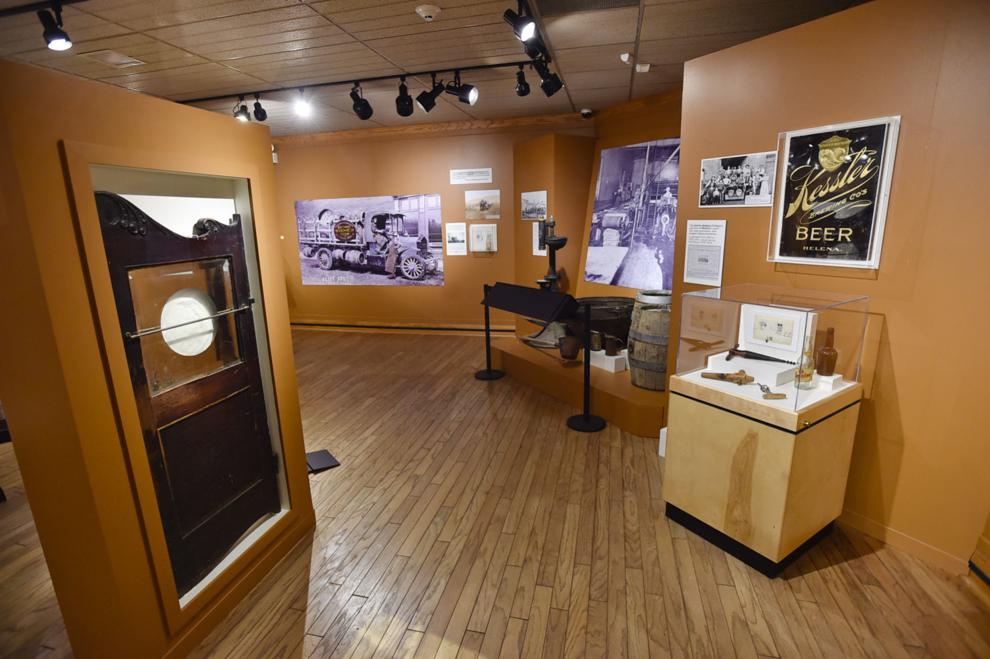 It was not until the late 1980s that breweries such as Kessler reopened under new ownership in Helena and Bayern Brewing in Missoula opened its doors. Montana's relationship with beer goes far beyond the craft brewing industry as a major producer of barley for major brands such as Budweiser and Coors.
"I think one thing that I'd love (visitors) to learn is just how prominent the beer industry in Montana has been since Montana was even established as a state," Warhank said. "Also I would love for them to understand how big of a relationship the agricultural industry has with the beer industry, not just with Montana beer, but the beer industry as a whole."
The exhibit is scheduled to run until 2022. 
Reporter Tom Kuglin can be reached at 447-4076 @IR_TomKuglin