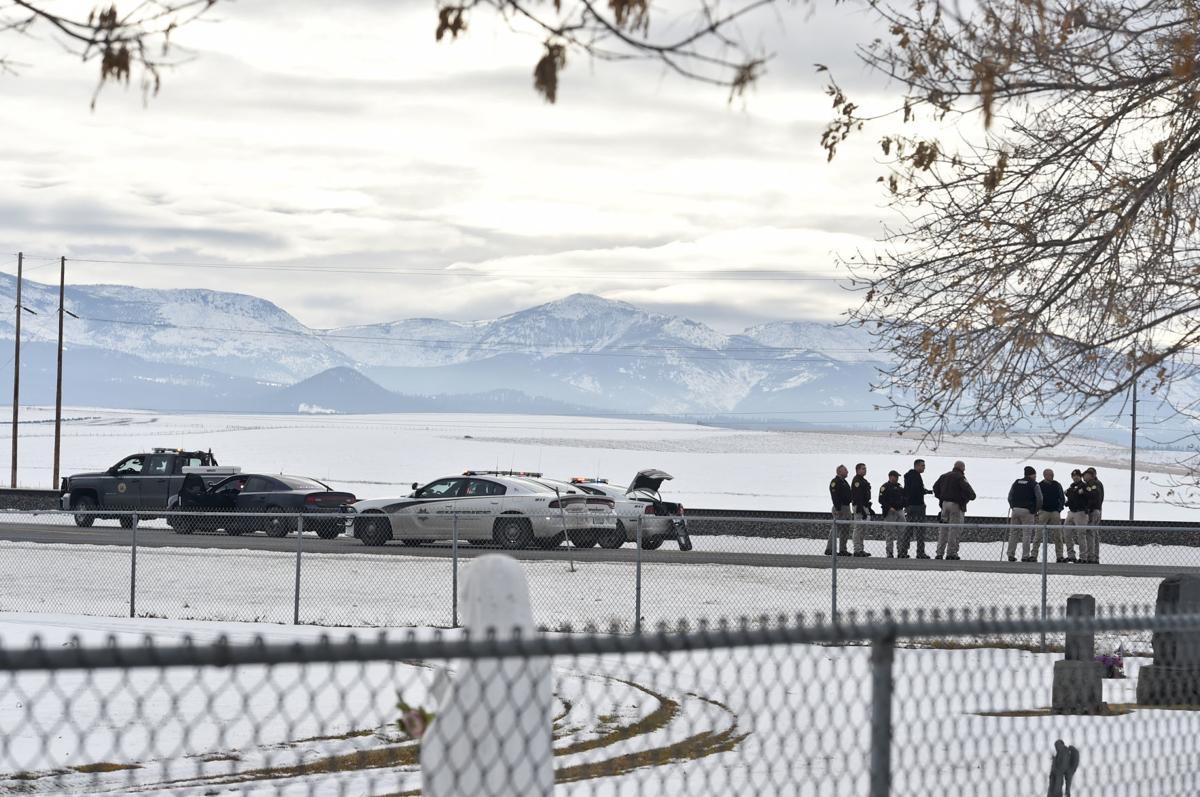 U.S. Highway 12 near East Helena was closed for several hours Thursday after a man shot and killed himself during a traffic stop.
The incident prompted the closure Highway 12 between Montana Highway 518 and Lake Helena Drive for much of the day, but both lanes had reopened by about 4 p.m.
The deceased was involved in a domestic disturbance on the 1000 block of Orion Road in the northwest Helena Valley around 9:30 a.m., Lewis and Clark County Sheriff Leo Dutton said. The dispatcher fielding the 911 call could hear him arguing with another male, Dutton said. 
Dutton said the man who died had threatened to kill the other male with a knife and later a gun before fleeing the scene.
Dutton said a Montana Fish, Wildlife and Parks warden identified the vehicle the man was driving and pulled him over, and authorities attempted to talk him down for close to an hour before he shot himself with a rifle.
He refused to get out of his vehicle or communicate with authorities, Dutton said. Authorities also attempted to talk to the man by calling his cellphone.
Dutton said the man did attempt to communicate with others via his cellphone.  
"He took his own life while my officers were standing there trying to talk to him," Dutton said in a press conference. "We tried everything we could to talk to him."
You have free articles remaining.
No shots were fired by law enforcement, and no deputies or troopers have been placed on administrative leave. 
Dutton said he will not release the name of the deceased until the family has been notified.
The Montana State Crime Lab will conduct an autopsy, and the Montana Department of Criminal Investigation has been asked to assist with the investigation. 
Anaconda-Deer Lodge County Coroner Jessie Billquist-Jette will preside over the jury in a coroner's inquest into the death. Any time someone dies while being taken into custody or in the custody of law enforcement, a coroner's inquest is held to determine whether the death was criminal in nature. 
The other male who was involved in the disturbance has been detained, Dutton said. He would not elaborate on what gave rise to the disturbance.
East Helena Public Schools went on a "soft" lockdown for about an hour but lifted it at approximately 11:15 a.m. East Helena Public Schools Superintendent Ron Whitmoyer said all outside doors were locked and students were not allowed outside during the lockdown.
"Student safety is always our primary concern here," he said.
Independent Record Editor Jesse Chaney contributed to this story. 
Get local news delivered to your inbox!
Subscribe to our Daily Headlines newsletter.