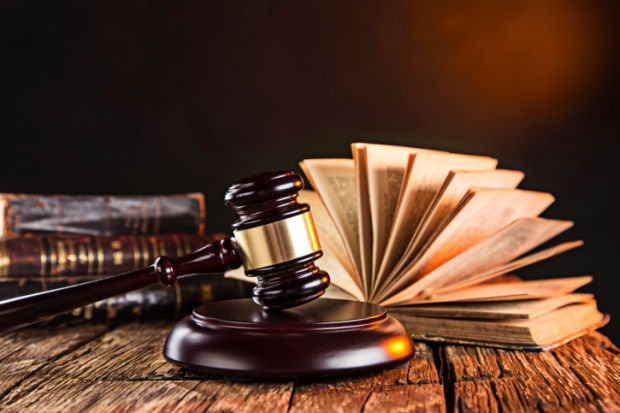 BUTTE -- After a five-year legal battle that went to the Montana Supreme Court, a Beaverhead County family has won the right to continue to use a private road to access its property south of Dillon.
The high court agreed with a Dillon district court decision to give the Meine family the right to use a portion of the Hren land for road access. The Meines claimed they have used the road since the early 1920s.
The two families' fight began in 2007 when the Hrens put a lock on a gate blocking Small Horn Canyon Road, which bisects the Hren property from north to south, documents read. The Hrens did not give the Meines a key to the lock.
Cheryl Hren said the Hrens began to deny Meines access after years of allowing it because Richard Blake, grandson to the plaintiff, Robert Meine, graded the road without permission and damaged the Hrens' property.
The Meine family broke the locks because they believed they had the right to use the road since they had done so for decades. The Hrens contacted the Beaverhead County sheriff, contending the Meines were guilty of trespass and criminal mischief. The Hrens filed charges against Blake for assault.
The Meines are the original property owners of their 470-acre parcel. The Hrens began leasing their 2,000-acre spread in the 1970s from the original homesteaders, the Cramptons, then bought it in 1985.
The Meines filed a request for an injunction against the Hrens in 2010. The Hrens counter filed complaining trespass and assault, among other complaints. The district court ruled in February 2014 in the Meine family's favor. The lower court concluded the Meines had prescriptive easement rights over the Hrens although the Meine parcel does not connect with the Hren property.
The Hrens also claimed the Meines' use of the road had been based on neighborly accommodation. But the district court disagreed because the Meines documented contiguous use of the road since at least the 1970s. The court also said the Hrens were aware of the Meines' use of the road before they purchased their property.
The district court stated the Meines would suffer irreparable harm if they could not reach their land through Small Horn Canyon Road. Court documents also state the Hrens failed to show they would suffer irreparable injury if the Meines continued to use the road.
Hren says her family feels Montana's prescriptive easement laws are wrong.
"We were real good neighbors," Hren said. "I mean we bent over backwards to be good neighbors. We helped them; they helped us. To us prescriptive easement is a horrible thing."
Jerry Meine said he hopes the Montana Supreme Court decision means the end of the dispute with the Hren family.