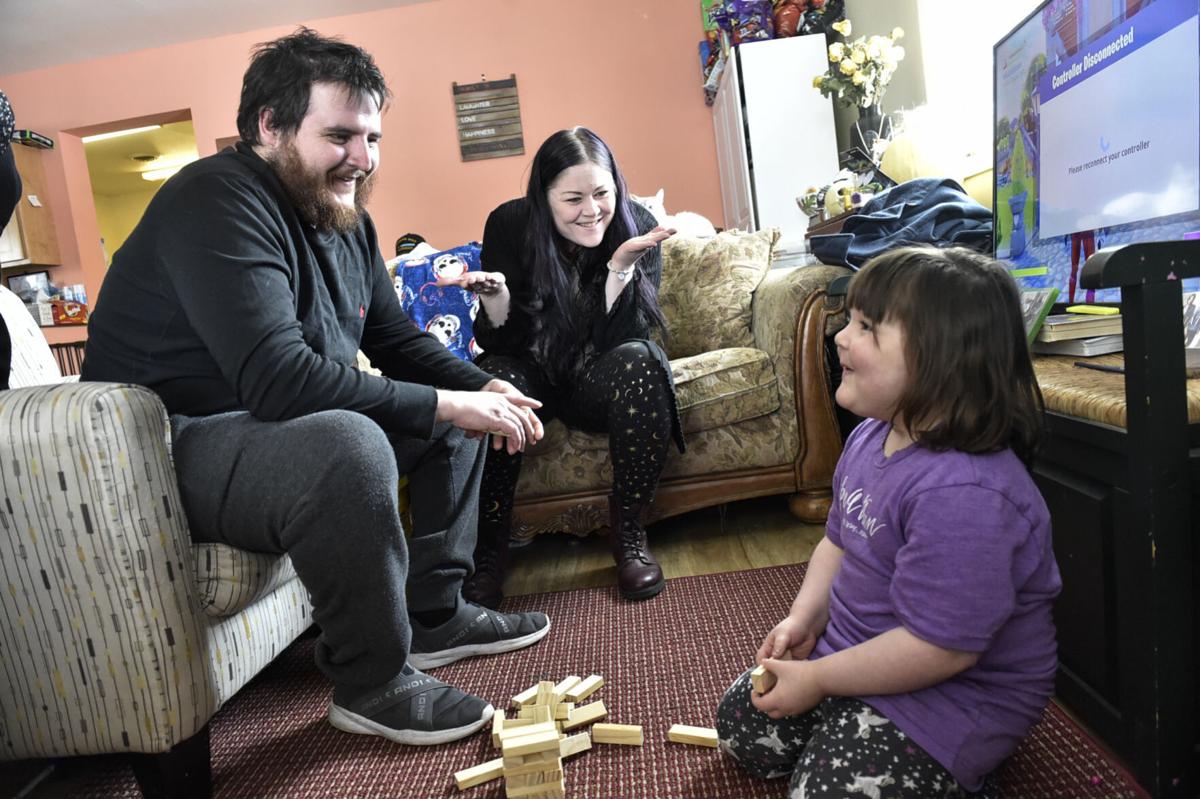 Efforts are in motion to start a second shelter for families in Helena, the head of the local United Way said, adding that existing services are fighting the good fight, but they are not enough.
Recent double-digit temperatures below freezing may make some people extra thankful for a warm bed and perhaps raise concern for those who do not have a roof over their heads. Those who work with the homeless in Helena said they have cobbled together various programs that seem to be working, while admitting more could be done.
"We could definitely do better," said Maj. Phil Smith of The Salvation Army.
Emily McVey, executive director of United Way of the Lewis and Clark Area, said there are efforts looking at homelessness in Helena and said there is a community-based group, Helena Resource Advocates Leadership Team, that has set three goals for the area.
One of those goals is to start another shelter-type facility for families, she said, noting that United Way serves as the hub for community groups that would pursue such a project. "Of course that's not going to fill the whole need, but it's a step in the right direction."
"We need the perfect storm of money, people and services to come together," she said.
McVey said the city and Lewis and Clark County received a grant to look at developing a family shelter and a local organization has expressed interest in operating it.
"There are a lot of 'ifs,'" she said.
McVey praised the work being done by other organizations in the Queen City, but said the challenge is bigger.
"God's Love is so important for our community," she said. "We would be lost without them, but it is not enough."
She also notes that Family Promise "is a great organization but can only handle a handful of families at a time."
McVey said No. 2 on the group's list is looking at emergency shelters, which at one time were called "winter shelters." She said that in the times of the COVID-19 pandemic the problems are bigger than winter.
She said Missoula, Billings and Bozeman were able to purchase apartment buildings or motels during the COVID crisis to be used as emergency shelters.
"Places around Montana are really figuring out this problem, so we are really just looking at what other people are doing, how they are using their resources, where they are getting their funding and how can we make those things happen in Helena," McVey said.
They are also looking at what makes the most sense for Helena and if those ideas can work here.
And third on the list is a case management worker who can work with the homeless. McVey said several organizations have added case management workers.
McVey said the city and county are very involved in helping with the homeless issues and other needs of the community.
"They are in every meeting I have and at every meeting I hold," she said. "But it's one of those things that whatever you do is never enough."
"The relationship we have with the city and county is really good and open," McVey said. "They are more open to expansion than I have ever seen."
How many are there?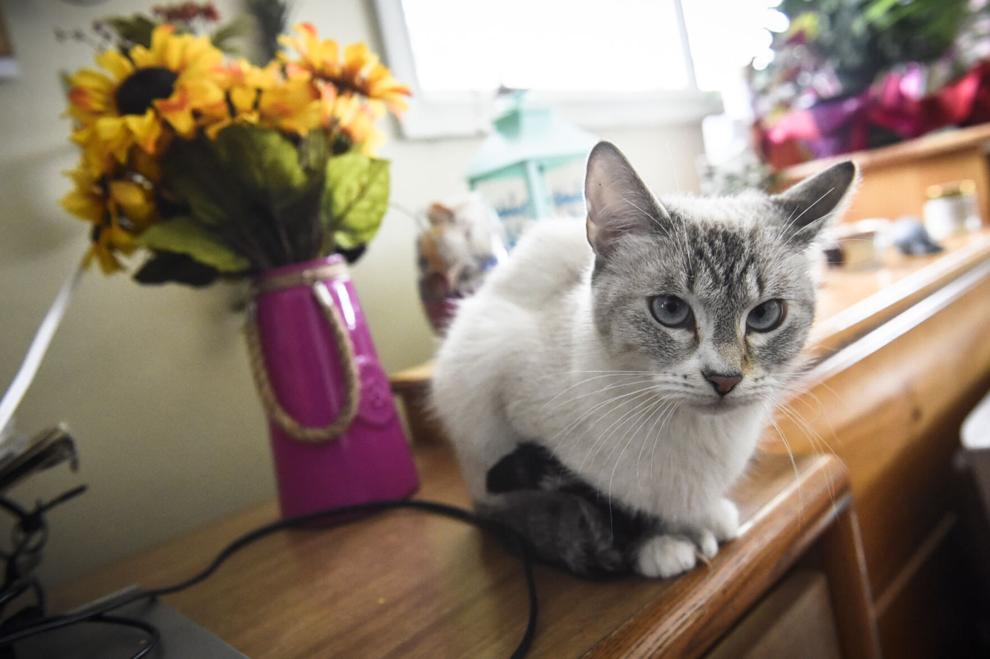 A recent count of the city's homeless population by the Point in Time survey found there were 96 unsheltered people and more than 200 sheltered people in Lewis and Clark and Broadwater counties. The year before, there were 57 unsheltered and 139 sheltered, United Way officials said.
Montana had an estimated 1,357 people experiencing homelessness on any given day, as reported in January 2019 by Continuums of Care to the U.S. Department of Housing and Urban Development. Of those, 136 were family households, 205 were veterans, 82 were unaccompanied young adults (aged 18-24), and 228 were people experiencing chronic homelessness.
The Montana Office of Public Instruction reported that in 2019-2020, the state had 4,265 students who were homeless. The state reported 161,691 students during the 2018-2019 school years. Based on those numbers, 2.6% of the state's students are homeless.
Helena Fire Department Chief Ken Wood said they get probably 80-100 calls a year to help with the homeless. He said the calls actually decrease in the winter and many are to help people with medical conditions, such as heart attacks or diabetes.
But he said calls to help the homeless are an issue and a concern, adding that staff has responded to several where people have died.
Rene Bauer of Family Promise said her organization is trying to make sure people with children are in a safe and warm environment. She said they have been able to remain open during the COVID-19 pandemic, despite challenges.
"As anyone in the world with any compassion realizes, this is a very dangerous time for anyone who is homeless," she said
Bauer said they have been able to host as many as five families at a time.
"It doesn't sound like much, but it's a huge difference," she said.
She said homelessness in Helena is a much more significant problem than what most people realize. Bauer said people often see homeless people as they drive around. But there is more.
"We have a huge hidden population -- that's the families and the children," she said. "We don't often see them out on the corner."
"I think that as a community we don't realize how large our numbers are," Bauer said. "And it is kind of frightening."
She said it has gotten worse since COVID-19 hit the state in March 2020, and unemployment and housing costs have skyrocketed.
"We see tragically enough families, who for one reason or another, have gotten themselves in a financial predicament, where they cannot afford housing," Bauer said. "Some have problems, but are not so significant they cannot be overcome."
Grassroots help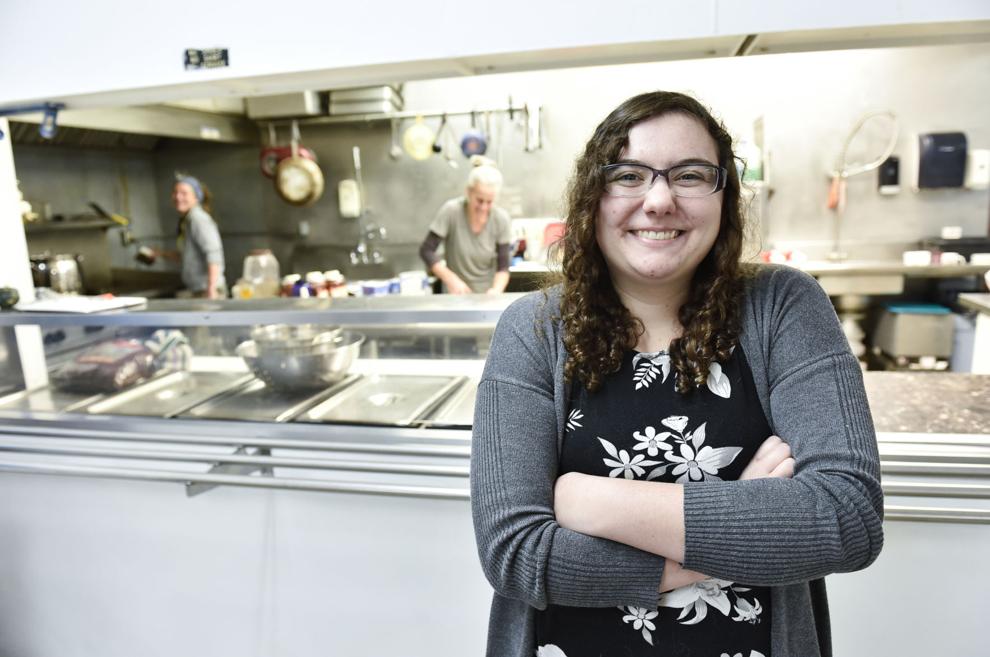 God's Love is often mentioned in conversations about the homeless in Helena. It's a family run operation that's been offering shelter for about 30 years.
Rachel Saunders, office manager, said 200 people easily flow in and out each month. While the facility has about 30 beds, during the winter they are able to find places inside where people can sleep on the floor.
She said they serve a lot of people who are simply down on their luck.
"The majority of people here are really nice and you'd take them home," Saunders said. "For me, I really think what we need is low-income housing."
Saunders said people have jobs but no housing. And she understands that some landlords are sometimes nervous about renting out rooms.
She said people who act violent in the shelter are told to leave, adding that occurs in about one of 1,000 visitors. She said those folks are called "little turds."
Saunders said she believes more people are holding onto their housing during the pandemic due to restrictions that prevent landlords from evicting people. She said she has had several homeless and needy people tell her they will join others and bunk with a friend at an apartment rather than stay at the shelter.
Theresa Ortega said Good Samaritan Ministries started a street outreach person on Sept. 28, which looks for people in need of shelter and they work with an assistance ministry coordinator to find them an apartment. They are now helping about 30 people.
Their assistance ministry helps people with furniture, first month's rent and other necessities.
The agency has a housing assistance program, the Hunthausen Fund, that is part grant and part loan, so if someone needs $3,000 for housing, Good Samaritan would pay $1,500 and loan the remaining $1,500 to the person with no interest.
"The program has gone beyond the scope of what we thought it would do," Ortega said.
Our Place on Last Chance Gulch is a drop-in center and for people who have substance abuse issues and mental health issues. Staff has been able to find housing for some of the homeless.
Good Samaritan Ministries took over Our Place drop-in center in 2019, following the exit of Western Montana Mental Health from Lewis and Clark County. It is providing the services of two peer support specialists and an employee is splitting time between Good Samaritan and Our Place.
Its website says services have doubled, averaging 1,100 people per month, while increasing the services provided by 85%.
McVey said getting Social Security numbers is a way of getting people housed and staying housed. She said having a person get that information was something they had not had in the community for a few years and that is big deal.
She said agencies have always done that piece, but people are building up that service in the community.
"It's one of the biggest changes in the past year that has been successful," she said.
"We have done more than even planned we could do," Ortega said. "We have a really good team in social services who are passionate about what they do."
"We'll pick up a call at 2 in the morning if someone is out there."
She said Good Samaritan's staff reflects on the people they are serving, which brings more passion to the services the agency is giving out.
"Our biggest struggle, which is also our biggest asset, is to manage the growth we are going through now," she said.
Wanting to do more
Ryan Lehman, Good Samaritan's outreach person, said he is passionate about what he does. He's been there: homeless, suffers depression and is a recovering addict. He works from his vehicle, referring to it as his "office."
He said he tries to get people into God's Love and also hands out tents to some of the homeless.
"God's Love can only do so much," he said, adding that if there are no beds people have to sleep on the floor. He said there is only one homeless shelter in Helena (Family Promise) that accepts animals.
Lehman said he finds his job rewarding.
"I always feel I could be doing more, but I feel resources are limited," he said.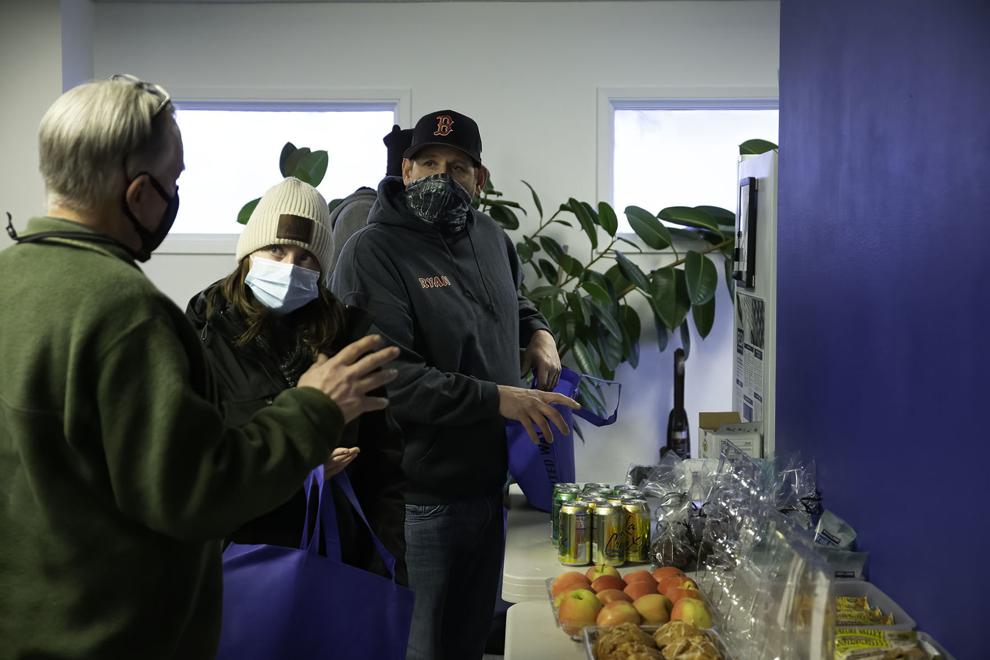 Lehman said some people don't want to come in, for a variety of reasons. He said he has approached the homeless on a bone-chilling night and asked if they would let him find them housing only to be told to come back the next day.
Others who work with the homeless agree that there are a lot of people in the community who chose to be homeless.
"They are going to live on the Gulch, and they will always live that way," McVey said. "That was their home and they don't want it any other way."
"Part of the beauty of our programs is that we recognize that," Ortega said.
Smith, of the Salvation Army, said the homeless have been stigmatized by the general public as drug addicts, mentally ill or wrong. 
"That is not always the case," he said.
Smith said The Salvation Army provides food and does not have an emergency shelter. He said other agencies in town have taken the lead for housing.
He said the corps can bring people into transitional housing, but they must be free of substance abuse and undergo mental health evaluations.
People who help the homeless say they know that any kind of proposed shelter or facility will likely face opposition from neighbors. It's a common hurdle.
McVey said people will help if they know a little more.
"It is always about education," she said.
Officials commented on some fears that having a program serving the needy that is too good will attract more homeless to town.
McVey said she hears that all the time.
"I don't think that is true," she said.
Jeff Buscher, director of community impact with United Way, said Montana is a state that believes in small government.
"It falls to nonprofits and the private sector to pick up the pieces," he said. "We have pulled together and made it work."
Smith said he did not know if the public would resist any bills or ballot issues to help the homeless.