Nearly 40 students from Helena and CR Anderson middle schools' PEAK Gifted and Talented Programs presented the culmination of a year's worth of independent research by way of the arts.
This year's research focused on human migration, and the children presented their findings through interpretive dance and poetry during the Friday afternoon event on The Myrna Loy stage.
"We wanted to demonstrate to them that research doesn't just lead to PowerPoint presentations," PEAK Teacher Katie Knight said. "The thing about the creative arts is that it enables us to empathize with others. It's a way to develop compassion."
The topics kids chose to study varied wildly, from the soft diplomacy of volleyball to the Syrian refugee crisis.
Nolan Verrill, an eighth grader, wrote two poems concerning the anti-Semitism of World War II.
"My mother said to pack only one bag," Verrill said, reading from his original poem titled "The Bag." "But I can't take what has so much weight. The memories we made here."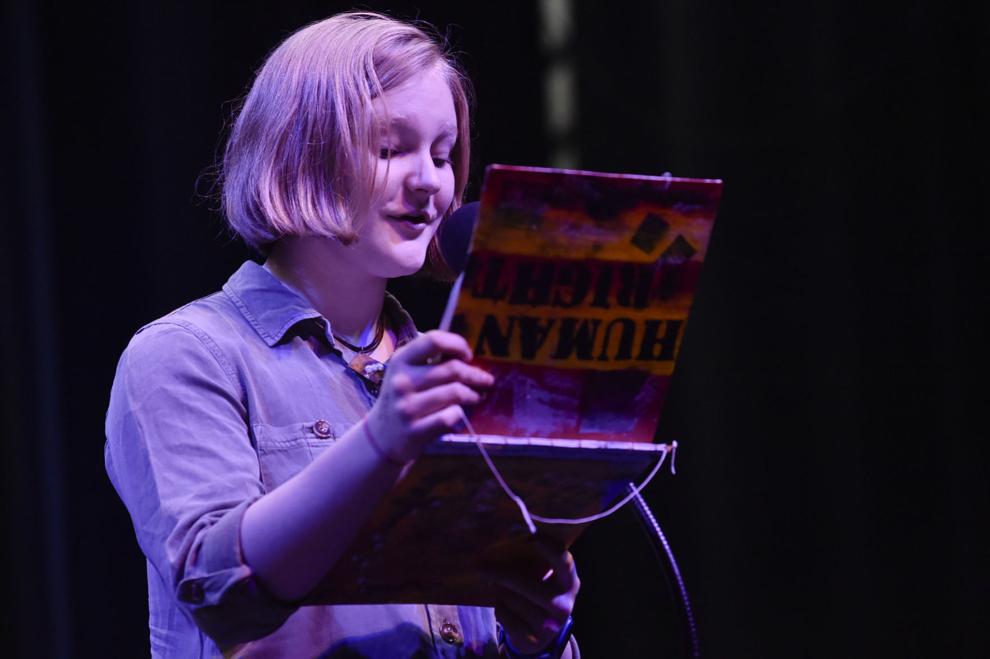 Thanks in large part to funding and assistance from the Helena Education Foundation, Montana Arts Council and The Myrna Loy, Knight was able to bring a pair of area artists to help guide the kids along.
Sean Hill is a poet and university-level educator who met with the students once a week starting in January to help teach them about poetry and its ability to economically encapsulate the human condition.
"I wanted to help them link to their humanity," Hill said. "That heightened empathy makes for more thoughtful and engaged human beings, and we need more of those in the world."
There was no shortage of empathy during Friday's performances.
Katie Steinhoff, an eighth grader, read her poem "Refugee," which examines the world's perception of the people fleeing the war in Syrian. Steinhoff said she was not aware of the humanitarian crisis on the opposite side of the globe until she began the research project.
"It really got me interested in the way the rest of the world is approaching immigration laws," Steinhoff said in an interview after her presentation. She is 13 years old. "We're all people, all one species. In nature, a species is supposed to stick together."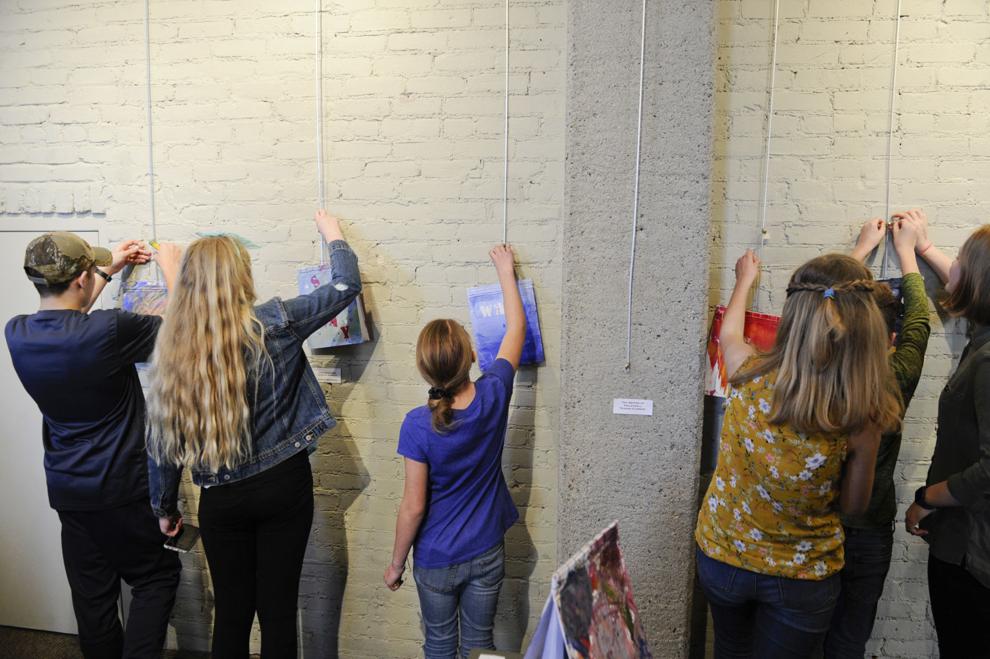 Typically, these students do present the fruits of their independent research via slide shows, but Knight said the district's gifted and talented education staff is always looking for new ways of tackling the work.
"This is something they wanted to do," Knight said. "We're just trying to encourage them to be autonomous learners."
Fellow eighth grader Alexis Gomez, who is originally from California, chose to focus her research on the United States' recent actions on the southern border. Gomez said that while much of her research lends itself well to more traditional, facts-oriented reporting, presenting her findings in poetic verse afforded a deeper connection to the material.
"All (immigrants at the southern border) want the exact same things we want, and they're going about getting it in the same way we did," she said. The poem Gomez wrote and recited was titled "Hypocrisy." "But we turn them away."
Myrna Loy artist-in-residence Julynn Wilderson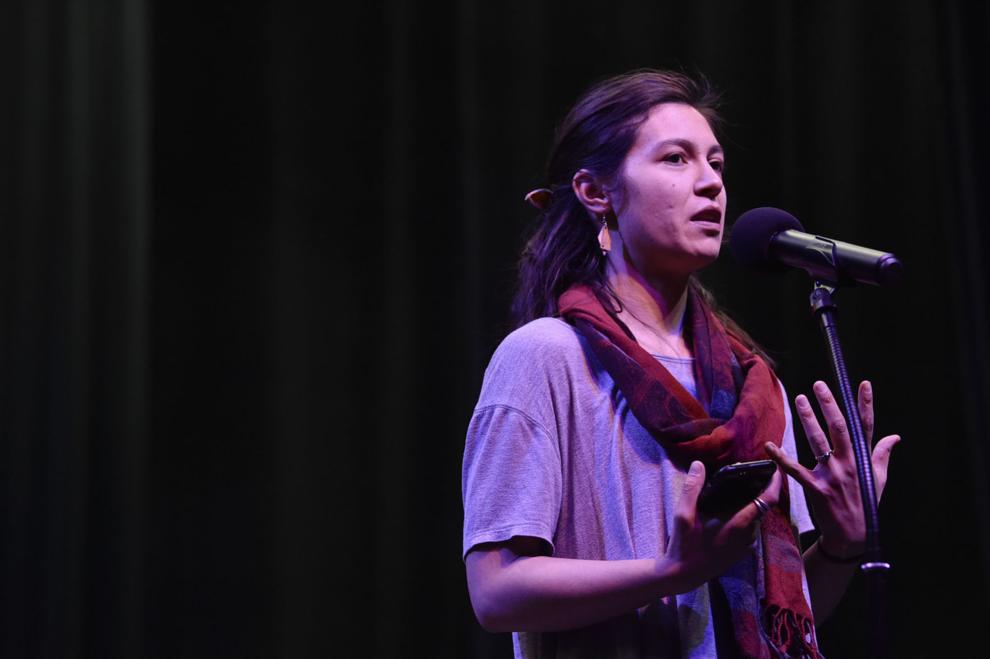 Creative Movement Works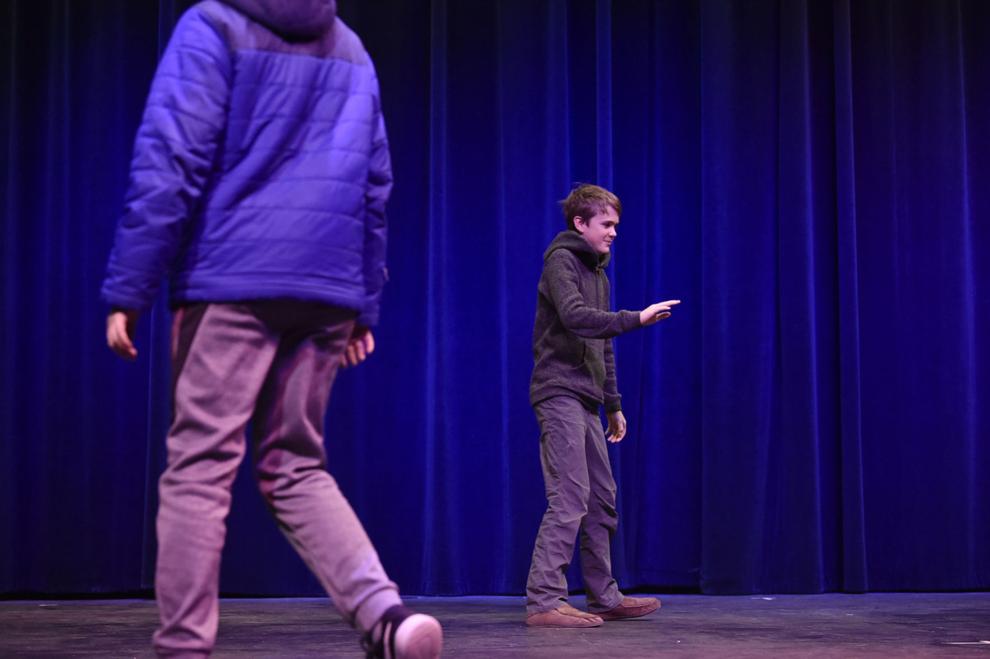 Creative Movement Works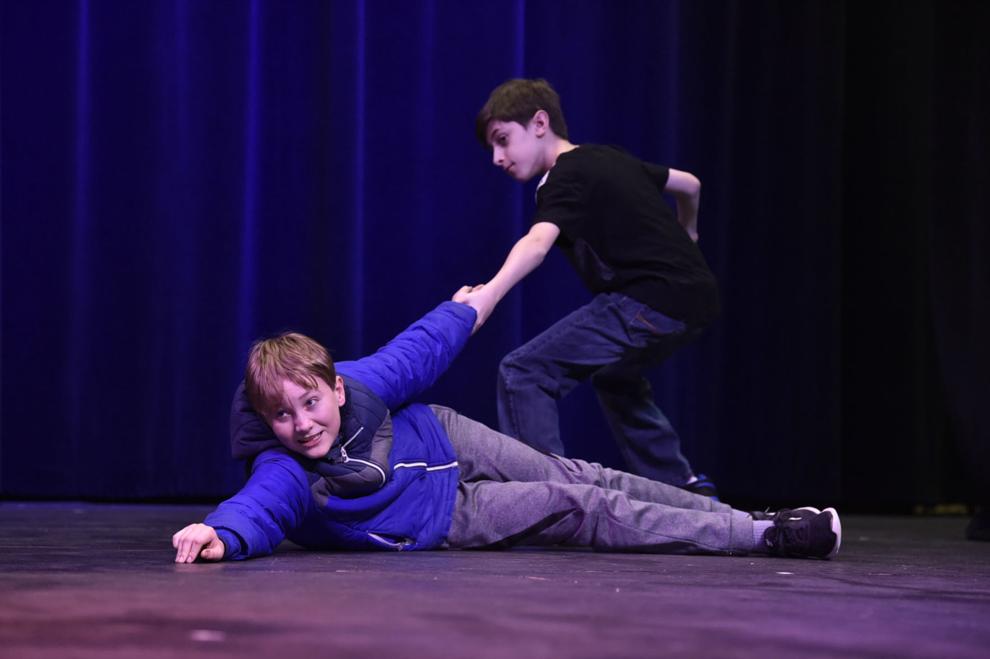 Creative Movement Works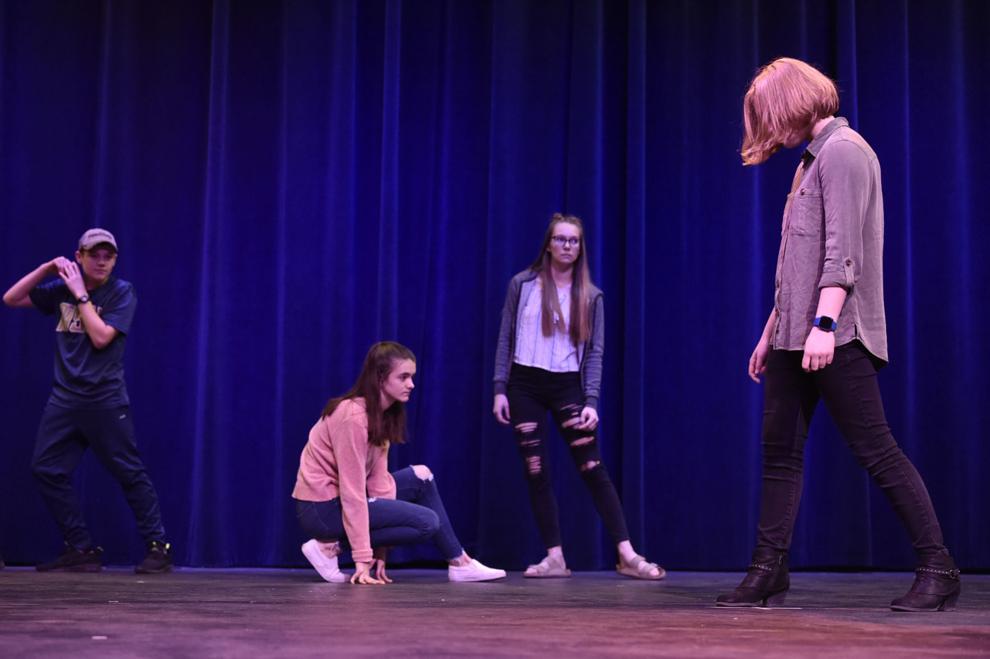 Creative Movement Works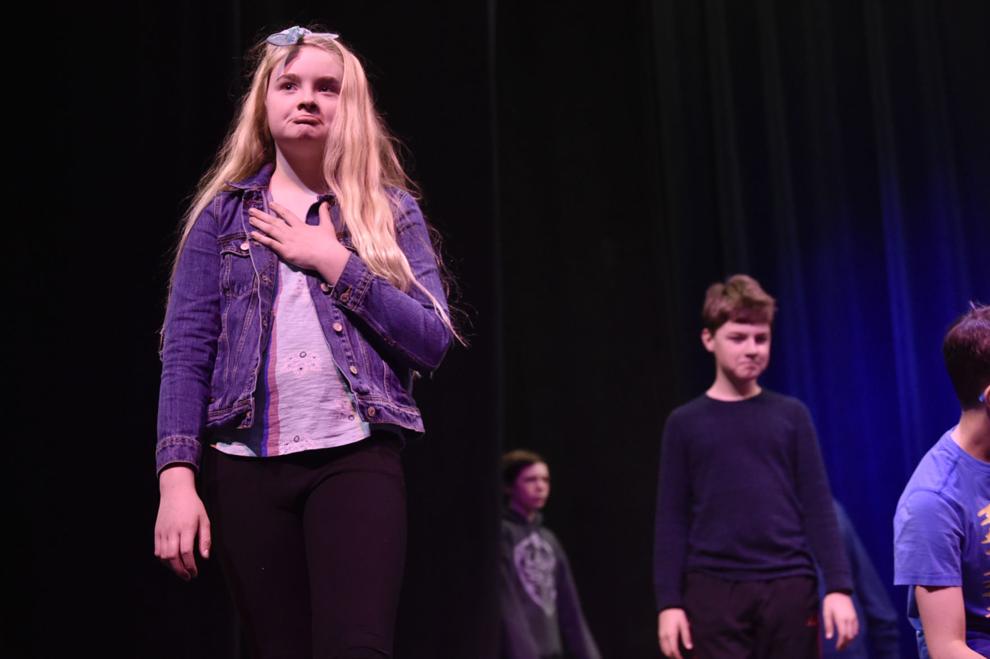 Creative Movement Works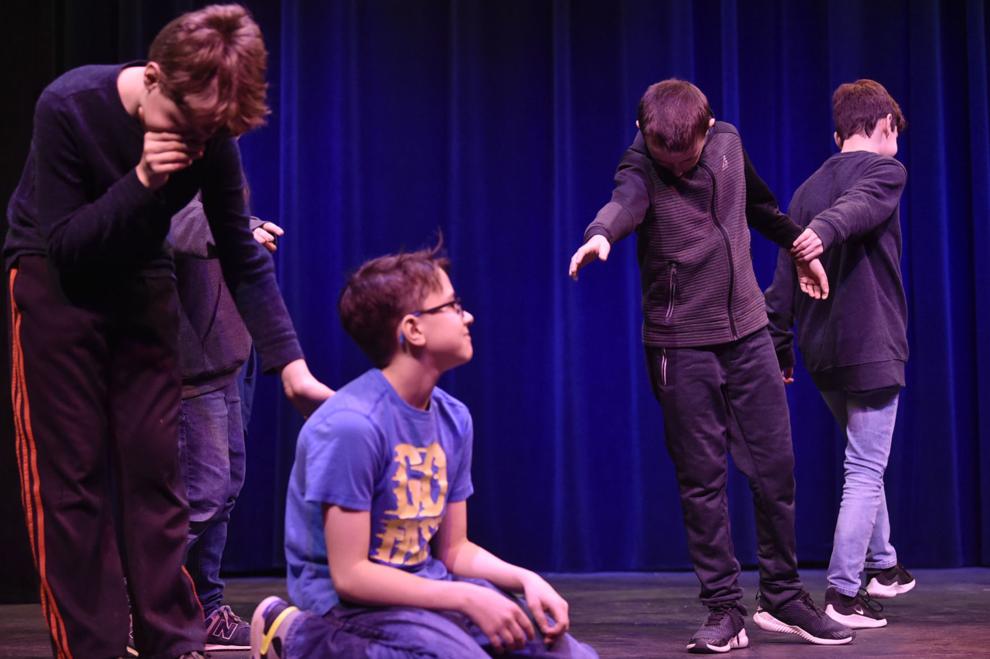 Creative Movement Works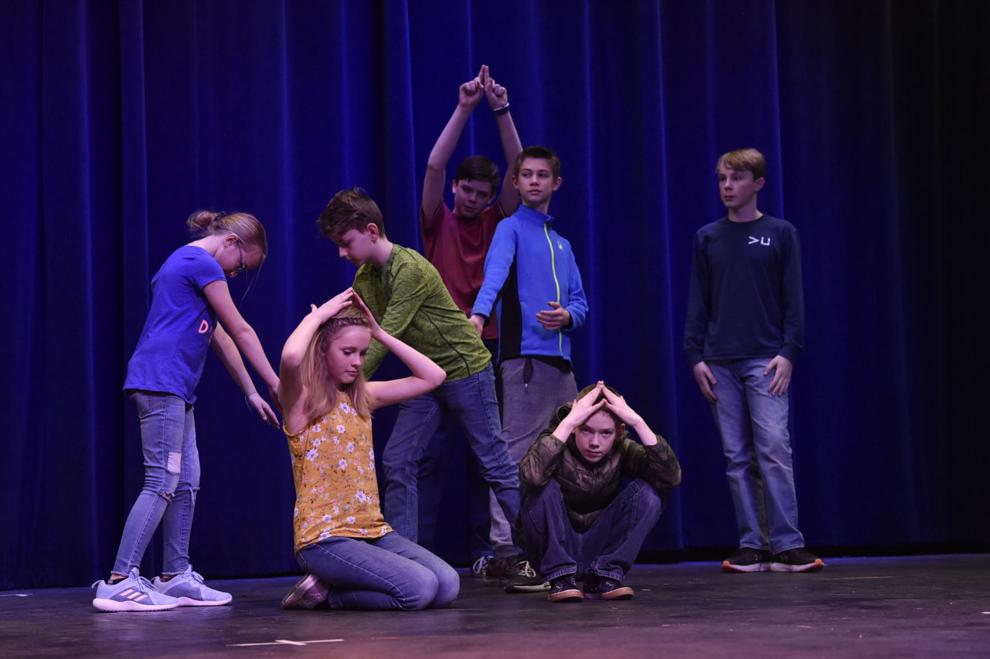 Creative Movement Works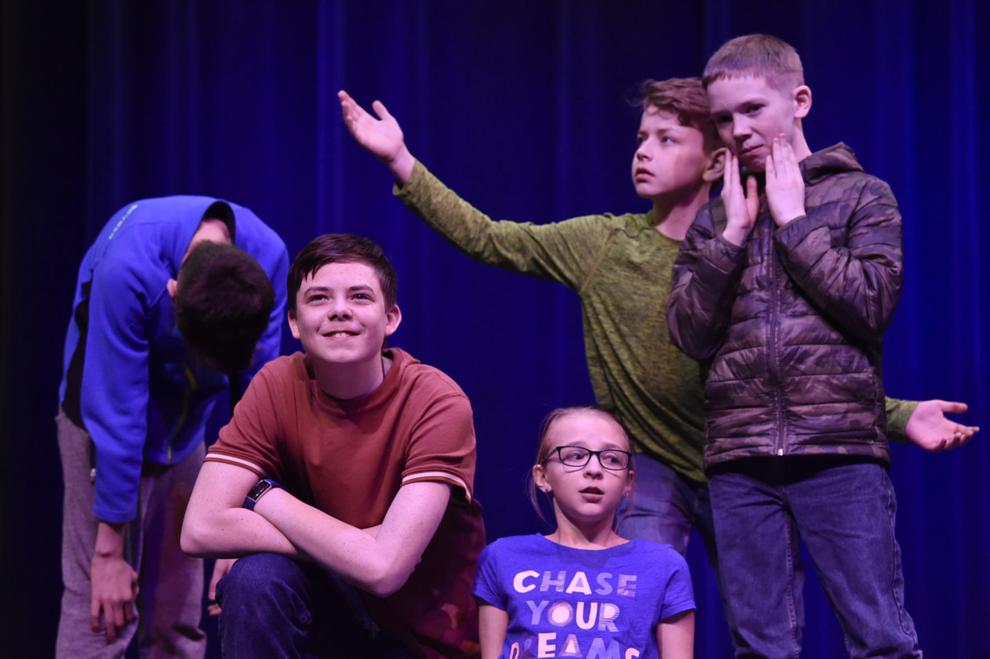 Creative Movement Works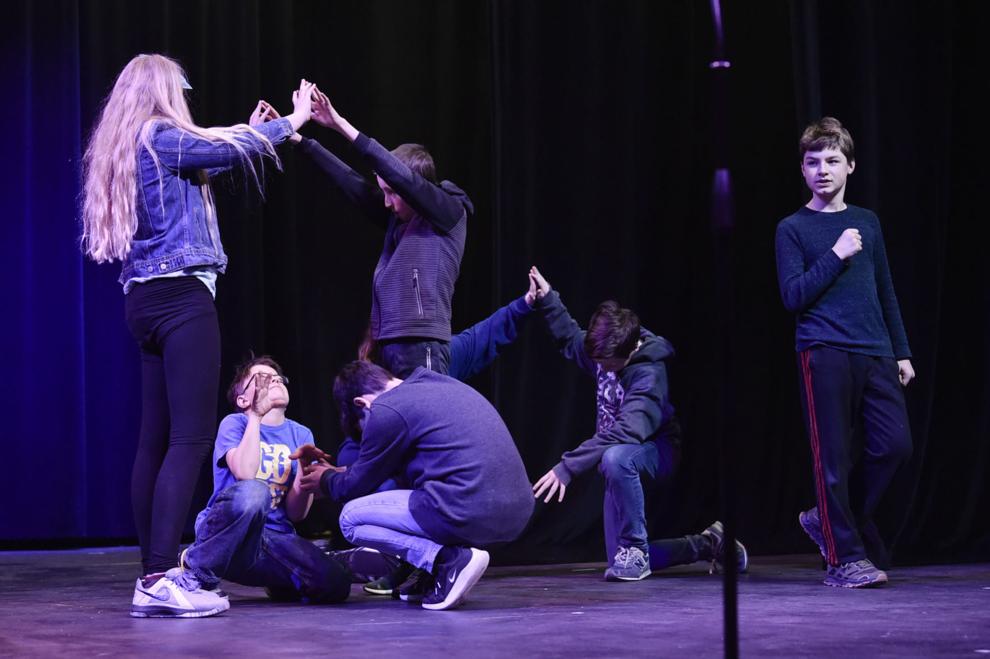 Creative Movement Works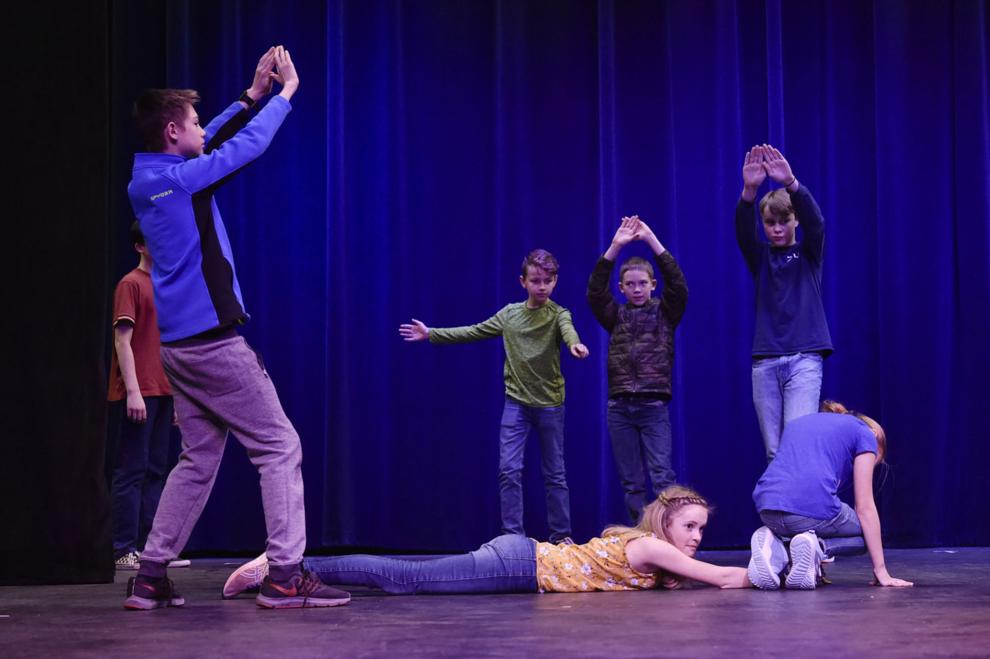 Sean Hill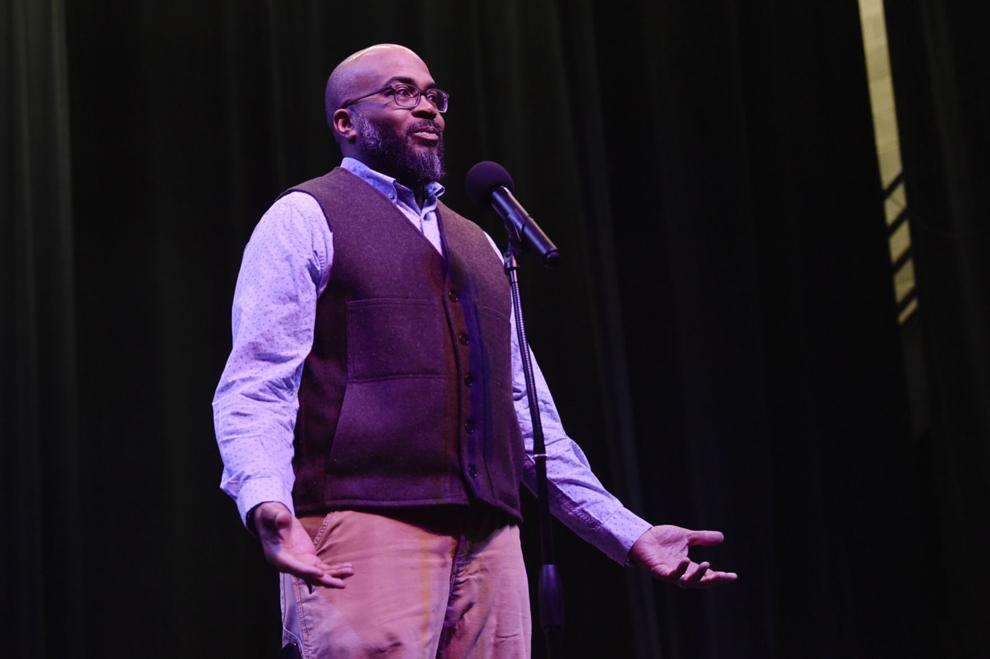 Poem Reading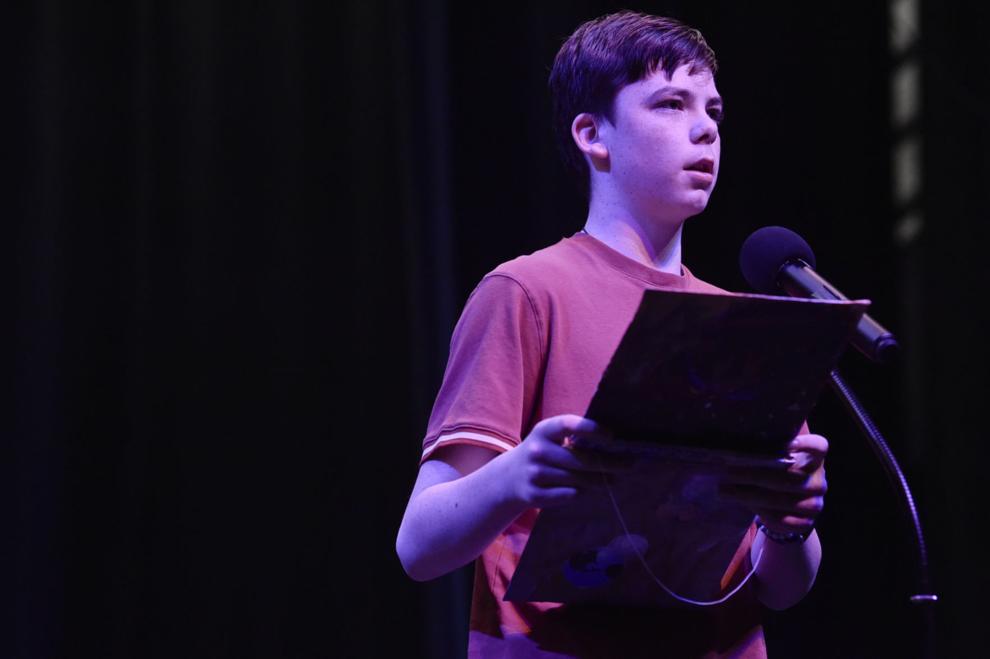 Poem Reading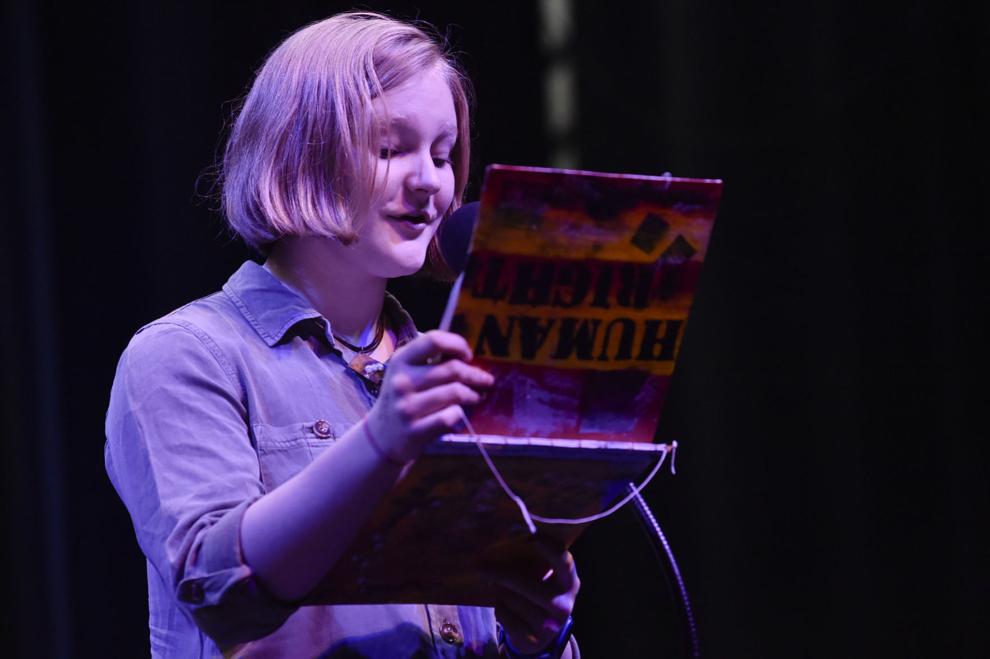 Poem Reading
Poem Reading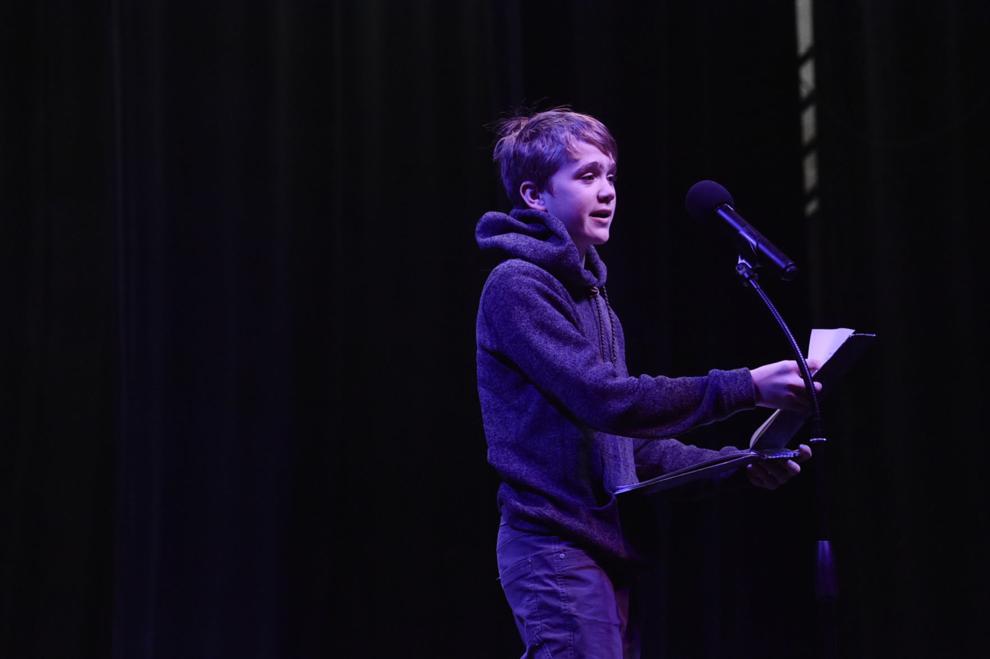 Creative Movement Works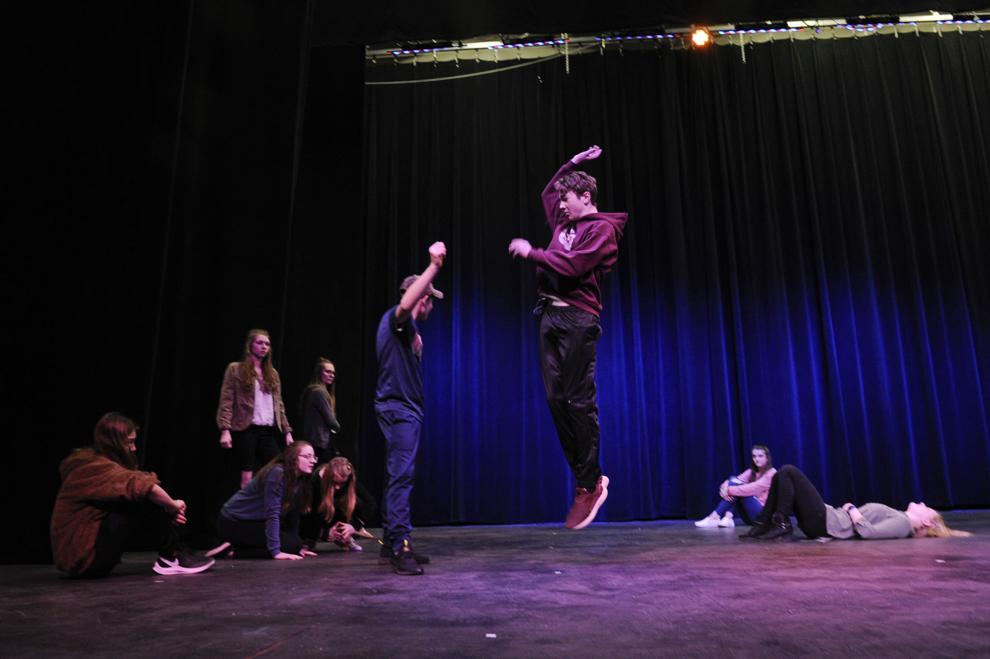 Creative Movement Works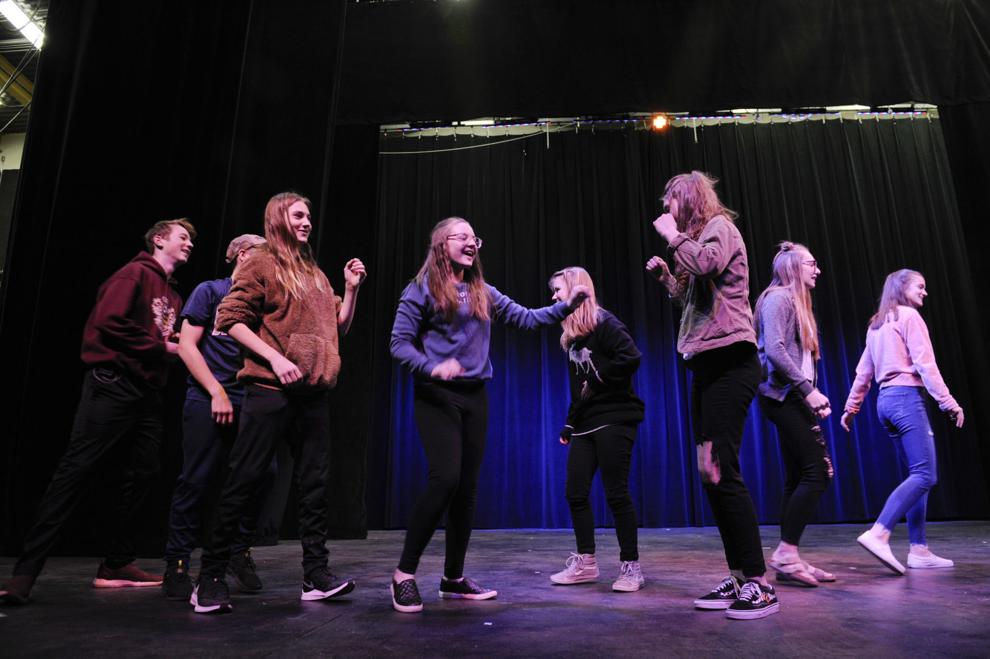 Poem Reading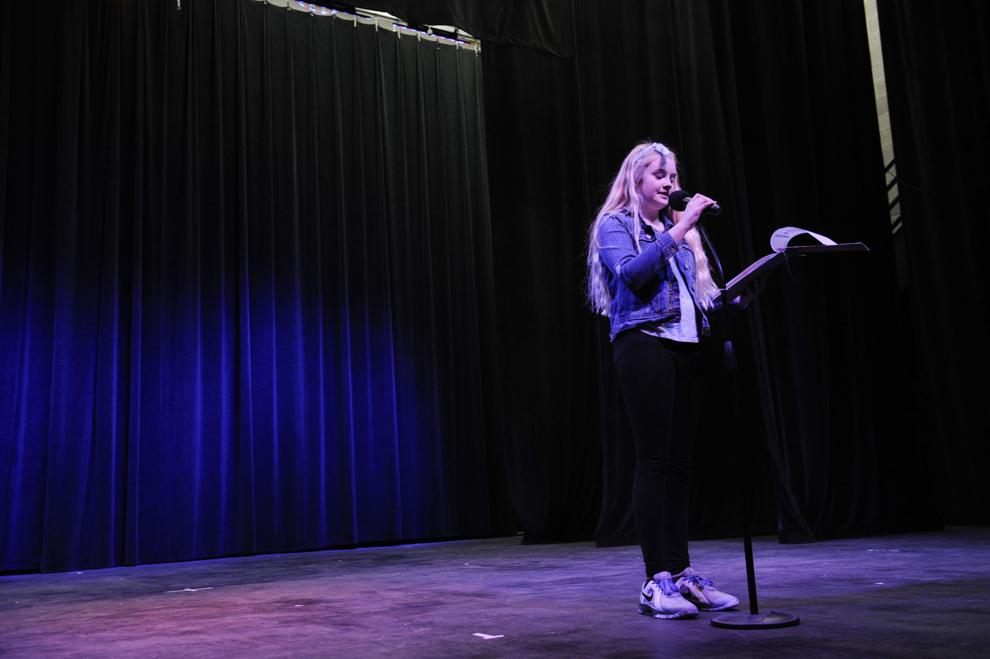 Poem Reading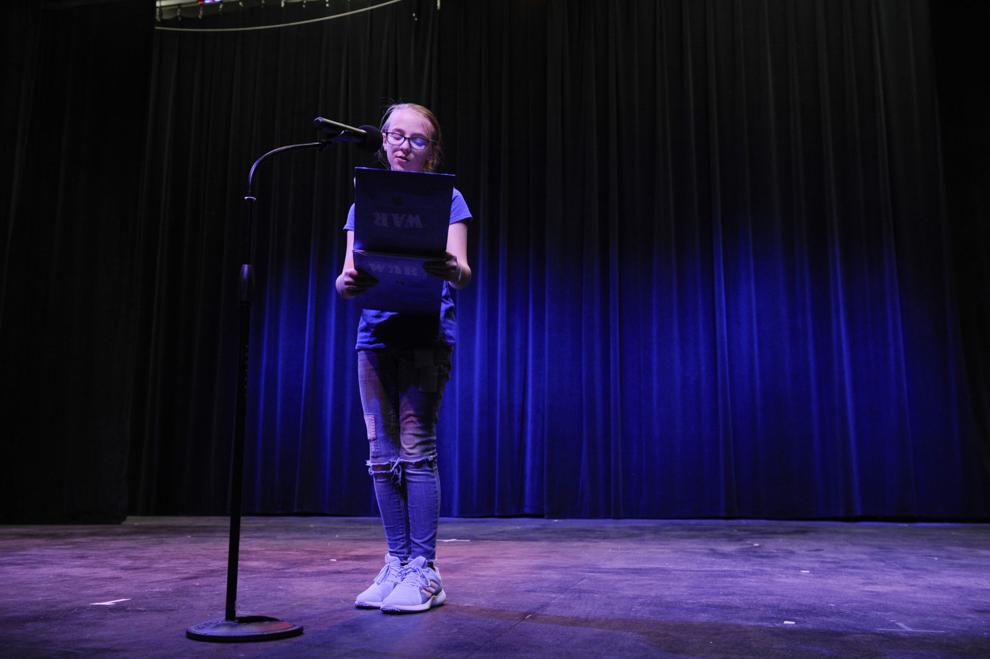 Students hang their artwork