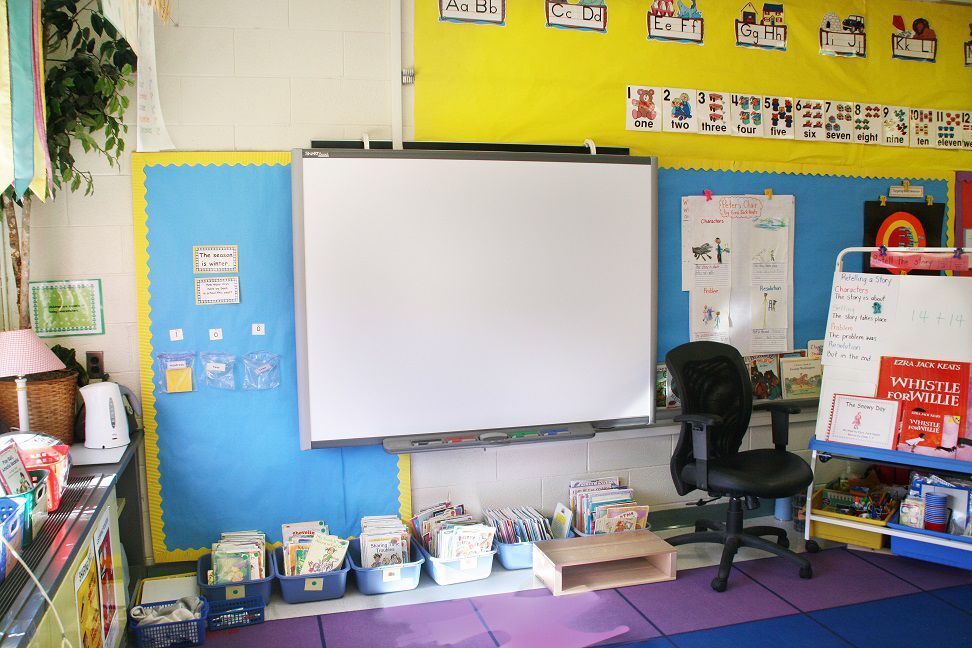 Elementary students in Helena's public schools are showing improvements in reading and math this winter after struggling significantly in the fall, according to new school district data. 
This information is from the first set of the district's new i-Ready standardized testing, which the school district approved for the following school year last winter, just before the COVID-19 pandemic swept the globe. The adoption of this testing method beginning in the fall of 2020 moved the district away from STAR testing, which has been the standard for many years.
According to district Superintendent Tyler Ream, the i-Ready results are not directly comparable to the STAR results from previous years, making it difficult to measure the pandemic's impact on the education of elementary students. However, the information gleaned from the i-Ready results was one of many reasons cited by Ream in the school district's recent decision to return students to the classroom four days a week. 
"In terms of the factor it played in transitioning to Phase II, I'd suggest that the decision was made due to numerous factors. Some will weigh the academic piece as most important while others will cite social/emotional needs and/or other areas of need," Ream said. "No one is incorrect in that regard as these are all important areas in the overall, short and long-term growth of our children."
The i-Ready assessment measured elementary students on both reading and math skills. The test is adaptive and can change questions to provide more actionable insight to teachers on how to help students improve.
According to the results, the elementary students grew significantly in reading from fall to winter. In the fall, about 42% showed proficiency in reading, 35% needed improvement via targeted intervention and 23% were in severe need of intervention and determined to be reading below their grade level. These numbers improved during the winter assessment, with 53% showing proficiency, 31% needing improvement and 16% in need of significant intervention.
Broken down by grade level, both third and fifth grade showed the most significant signs of needing improvement. Nearly 25% of fifth grade students and 20% of third grade students still need significant intervention as of the winter assessment. Alternatively, third grade also showed the most significant portion of proficient readers with 63% of students showing proficiency.
Math was a similar story but with many more students in need of minor intervention. The assessment determined that in the fall, 18% of students were proficient, 58% needed improvement and 24% were significantly behind on math skills. The winter numbers were significantly better, showing 31% of students were proficient, 55% needed improvement and 14% needed significant improvement.
The assessment showed that fifth, fourth and third graders needed the most improvement on math. In grade five, 20% of students needed significant intervention while that number was 17% in both fourth and third grade. In second grade, 60% of students need some improvement in their math skills, which is similar to the case in grades one, three and four.
The middle school assessment showed significantly more students who were both proficient and in significant need of intervention. In all grades there were fewer students who needed "some improvement." In reading, 46% of students were proficient, 24% needed improvement and 30% needed significant improvement as of the fall assessment. This improved in the winter, showing 50% of students as proficient, 20% needing some improvement and 29% needing significant improvement. The individual numbers for each grade were within 5% of one another.
For math, the story is similar. Approximately 32% were proficient, 37% needed improvement and 31% needed significant improvement in the fall. This improved to 43% proficient, 31% needing some improvement and 26% needing significant intervention as of the winter.
According to Ream, national numbers for comparison were not available as of February. The i-Ready test is designed to provide teachers with real-time student-specific data to help with individual improvement.
"The Fall to Winter benchmarks show growth with nearly every grade level exhibiting a decline in student subgroups considered below grade level and growth in the student subgroup considered at/above grade level," said Ream. "But it is important to note that this is a criterion-based assessment utilized for diagnostic purposes. It is not an apples-to-apples type of exam that compares students based on their performance on the exact same exam."
According to Ream, district officials feel that the data provided by the i-Ready exam is actionable. However, this is a different year, so using it more than twice will improve the district's practices regarding the test, said Ream.
"No assessment is perfect but the diagnostic nature of the assessment followed by progress monitoring (check-in assessments) for students involved in academic interventions, is sound instructional practice," Ream said.
According to Ream, the assessment will help teachers intervene on behalf of the students where they need the most aide. However, Ream said it is up to the educators to determine if a student passes their class. It's not up to Ream or other district administrators, and the superintendent said he trusts his educators' professional insight.
"Likewise, if that educator determines that concept mastery hasn't quite been achieved, I trust their professional insight. When concept mastery hasn't been achieved, interventions are needed," Ream said. "I think that's a needed shift that has occurred in education across the last two decades. Students don't always cross the concept mastery finish line at the same time in the same way as we continue to learn that students have vastly different needs. What's important is that they are provided opportunities and given support along the way."