In 2001, after receiving a medical discharge from the U.S. Army, 22-year old Matt Kuntz became so despondent he entertained thoughts of ending his own life.
But Kuntz, a Capital High alum and West Point graduate, persevered, motivated in part by some sage advice from his father. He obtained his law degree from the University of Oregon, and returned home to practice corporate law. After his stepbrother's death by suicide, Kuntz became involved with treating PTSD of our returning service members, which led to the passing of a national bill.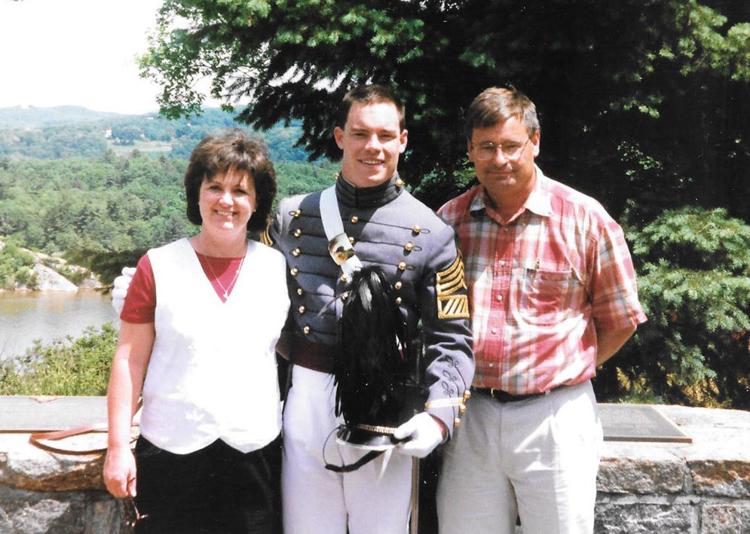 In 2008, he was named the executive director for NAMI (National Alliance for Mentally Ill) Montana, followed by his inclusion in the book "Faces of Combat: PTSD and TBI." Kuntz was also recognized by President Obama as one of 18 "Ordinary Americans Who've Made An Extraordinary Difference."
And then last month, he was appointed to the Department of Veterans Affairs National Research Advisory Council in Washington, D.C., by U.S. Secretary of Veterans Affairs Robert Wilkie.
Kuntz, 42, was requested "to serve on a Council that has brought some of the most experienced and respected experts into service on behalf of our veterans and the Nation," Wilkie wrote.
The efforts of the council will assist the under secretary for health, the chief research and development officer, and Secretary Wilke, in sustaining a national research program focused on the high-priority health care needs of vets.
"I am very pleased with Secretary Wilkie's appointment of Matt Kuntz to serve on the VA's National Research Advisory Council," wrote Major General Matt Quinn, adjutant general of the Montana National Guard. "This appointment recognizes Matt's long-time dedication to the mental health of our veterans and will provide a much needed voice for Montana veteran needs at the national level."
Kuntz related that the past decade of working with NAMI has taught him how essential research is to improving care for loved ones.
"This appointment will help ensure that the lessons we're learning in Montana can be part of the research equation for improving care for our nation's heroes," said Kuntz, whose term with the Department of Veterans Affairs expires in March 2022, "and I believe that mental health care research could make dramatic and serious gains over the next decade."
A versatile scholar/athlete at Capital from 1991-95, Kuntz posted a 3.6 GPA in the classroom, while garnering 10 varsity letters in three sports; four in wrestling, and three each in football and swimming. He earned six all-state citations for CHS, two apiece in each sport, highlighted by a pair of first team AA all-state selections in football at offensive guard, and six State Meet swim medals.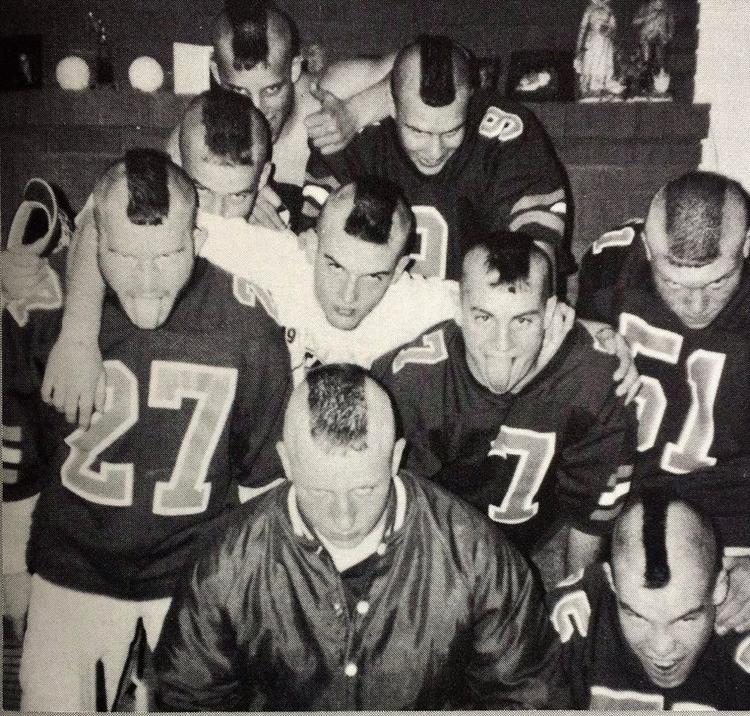 On the mats, he set school records for season (24) and career pins (66), and on the gridiron, Kuntz started the Bruin tradition of championship game mohawk haircuts, prior to Capital High's 1993 victory over Missoula Big Sky.
At West Point Military Academy (1995-99), Kuntz was a member of the Army Black Knights college rugby "final four" team his senior year.
"It was an amazing group of players, coaches, trainers and supporters," he recalled. "Coach Mike Mahan changed my position to wing forward at the beginning of the year to take advantage of my tackling. I'll never forget it."
You have free articles remaining.
Kuntz served two years in the Army Infantry with the 35th Regiment, until suffering several debilitating leg injuries while training during the mountain phase of Ranger School.
After undergoing surgery and physical therapy, First Lieutenant Kuntz knew his military career was over. Feeling like he'd "just lost everything that he'd worked so hard for," he spiraled into a deep depression and suicidal ideations.
"I'd never experienced that level of failure before, but my dad (Ray Kuntz) told me God has a plan for everyone; that I needed to keep going and trust that it was all for a reason," he recounted. "I never would've guessed that (such adversity) would give me critical lessons and insights to help serve my country in a different way, but I use those lessons and insights every day to help guide my work."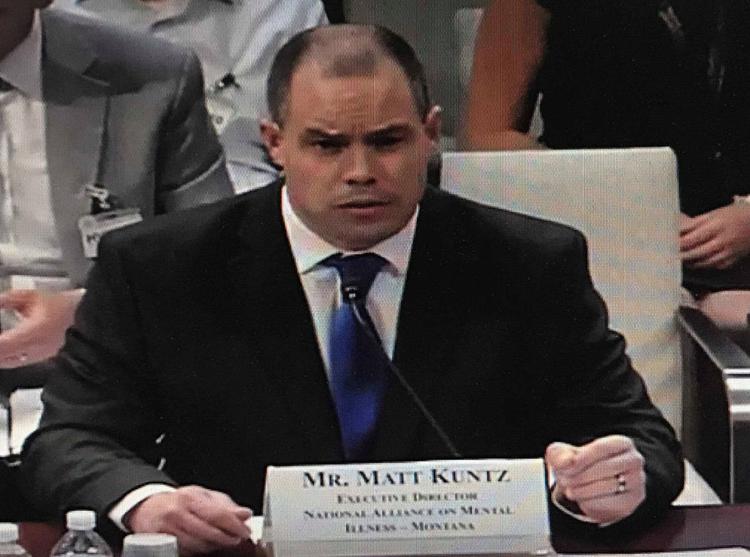 Kuntz began advocating for effective screening and treatment of PTSD for our returning service members after his stepbrother's passing. He spearheaded Senate Bill 711, which required multiple, face-to-face mental health screening for America's veterans.
Sen. Ted Kennedy attached the bill to the 2010 Defense Authorization Act of 2010, and it was signed into law in October 2009.
The father of three, Kuntz has authored several books on mental health, he gave Capital High's 2016 commencement speech for his alma mater, and he also helped institute the Center for Mental Health Research and Recovery at Montana State University.
Kuntz was asked by Sen. Jon Tester to serve on the COVER Commission, a national commission formed to examine how the VA is serving the mental health needs of vets, and to recommend ways of improving their mental health care.
He recently testified to the U.S. House of Representatives Committee on Veterans Affairs, as well, on behalf of the national NAMI organization about veteran mental health treatments.
"Matt Kuntz has been a tremendous advocate for veterans in Montana and across the country, particularly when it comes to increased access to mental health care and suicide prevention," Tester wrote. "I congratulate Matt on his exciting new position, where he will continue his enduring commitment to support service members, veterans, and their families."
Sen. Steve Daines also congratulated Kuntz on his appointment to serve on the VA National Research Advisory Council.
"I look forward to working with Matt on important issues facing Montana's veterans such as better access to care in our rural communities, and preventing veteran suicide," Daines wrote.
Kuntz said that he's "very grateful for our NAMI Montana supporters and MSU leadership," noting that for years he's believed they could make a national impact on the direction of better care.
"Our participation will also help ensure that federal VA research keeps rural veterans as a priority," he added. "The care system needs to be able to serve veterans everywhere, not just on the coasts."