After spending the last few days holed up on a cruise ship carrying at least 21 people with coronavirus, a retired Helena couple expects to be back on dry land soon.
While that means Helena residents Helen Cloninger Curtis and her husband Gary Curtis will finally be able to leave the stateroom where they have remained in isolation since Thursday, their journey home is far from over.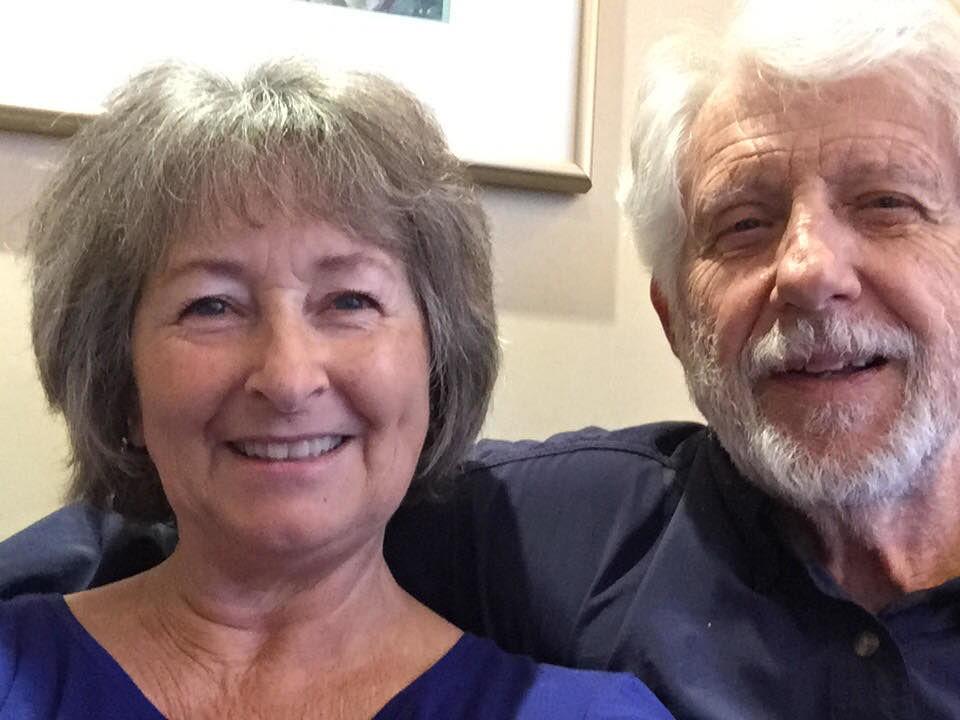 Along with the more than 2,400 other passengers and 1,100 crew members aboard the Grand Princess, the Curtises left San Francisco on Feb. 21 and made a stop in Hawaii before they were told the cruise ship was being diverted from its planned course to Mexico. Although passengers were not told why the ship was going back to California, Helen said many learned through the rumor mill that someone on the ship's previous voyage to Mexico had died from exposure to coronavirus.
According to the Associated Press, a military helicopter crew lowered coronavirus test kits onto the 951-foot ship by rope Thursday and retrieved them for analysis as the vessel waited off the San Francisco coast.
It wasn't until Friday evening that they learned from Vice President Mike Pence's televised press conference that 21 people on the ship tested positive to COVID-19, including 19 crew members and two passengers.
"Once the captain was given the OK to tell us we were not surprised," Helen wrote during an interview over Facebook Messenger on Monday. "People seemed frustrated that the CDC/powers that be didn't give our Captain permission to speak about it."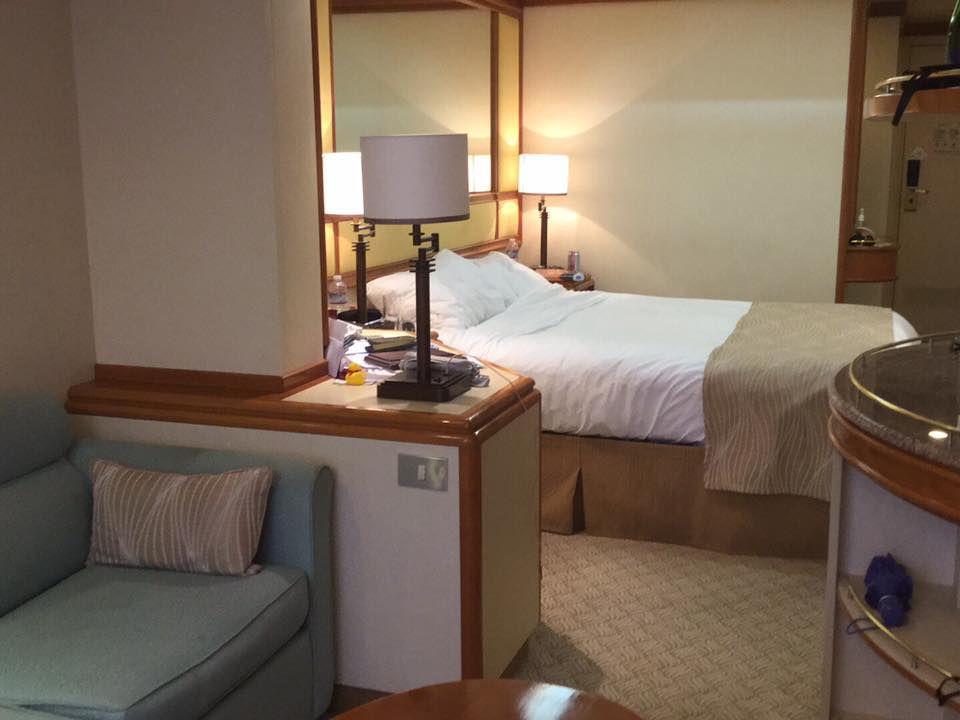 Helen said she and her husband were not among those tested for the disease, but they must undergo testing once they get back on land. They are not showing any symptoms, she said.
Although passengers in inside cabins have been allowed to use common areas as long as they stay several feet away from each other, the Curtises were asked to stay in their stateroom.
"We have a balcony room so we could get outside whenever we wanted," Helen wrote.
Each day they receive lunch and dinner menus that usually offer only two options each, Helen said. They place their orders on forms left outside their door by 8 a.m. each morning, and their meals are left on trays in the hallway by crew members who knock on the door and then leave.
Helen said they can also order items such as coffee, cookies and alcohol from room service and toiletries from the customer service staff.
All passengers were given face masks and instructed to use them every time they open the door, she said.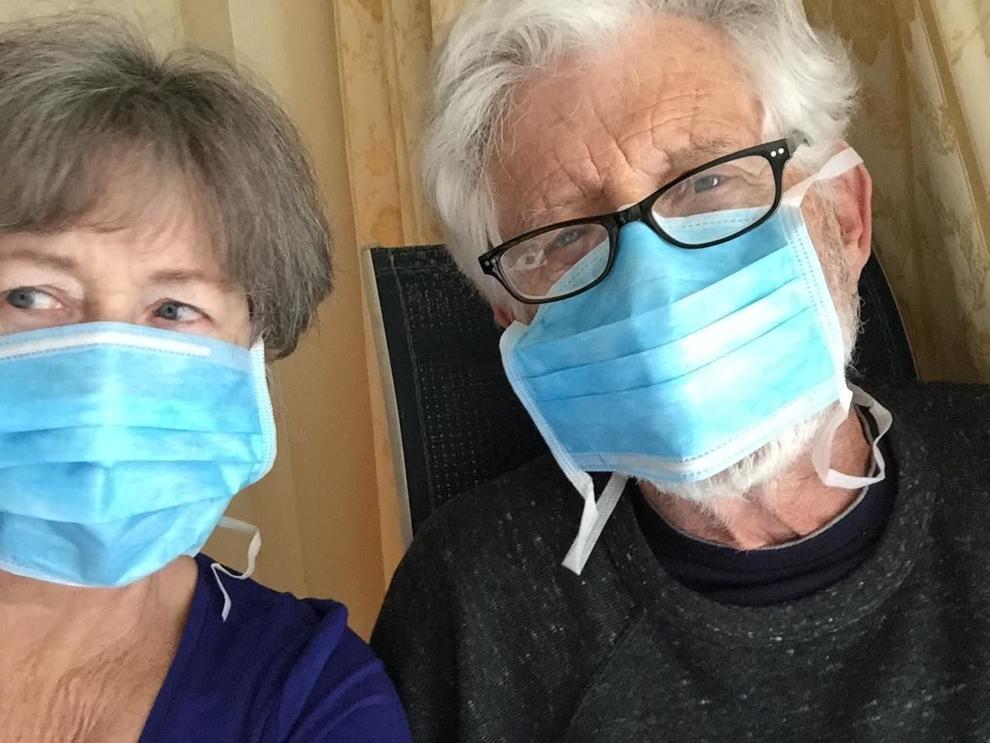 Helen said she and her husband have been passing the time by napping, playing mindless games on their iPads and watching plenty of TV, as the cruise line has given passengers access to more than 100 movies and many television channels.
Although the Grand Princess docked at the Port of Oakland on Monday, the Curtises were still awaiting luggage tags in their room Tuesday afternoon. The captain announced that 407 people exited the ship Monday, and the unloading process was expected to take two to three days.
The Associated Press reports that U.S. passengers will be flown or bused from the port — chosen for its proximity to an airport and a military base — to bases in California, Texas and Georgia for testing and a 14-day quarantine. The ship is carrying people from 54 countries, and foreigners will be whisked home. Crew members will be quarantined and treated aboard the ship.
"We are a little unclear about what will happen once our feet hit land," Helen wrote. "Not sure if we will be tested here in Oakland or when we get to the facility where we will quarantine for 14 days."
Helen is a 1970 Helena High School graduate and the mother of Montana Superintendent of Public Instruction candidate Melissa Romano and her twin sister Jennifer Williams, and Gary is from Missoula. The couple managed Flathead United Methodists Camp on Flathead Lake from 1999 to 2005 before returning to Helena in 2005. 
Despite their current ordeal, the Curtises know they have fared better than others aboard the ship and remain grateful for hot coffee, sunny skies and the opportunity to spend time together.
"We don't feel a need to blame anyone for this adventure," Helen wrote. "It's just something that has happened. We have wonderful family and friends that have sent us messages of love and support."