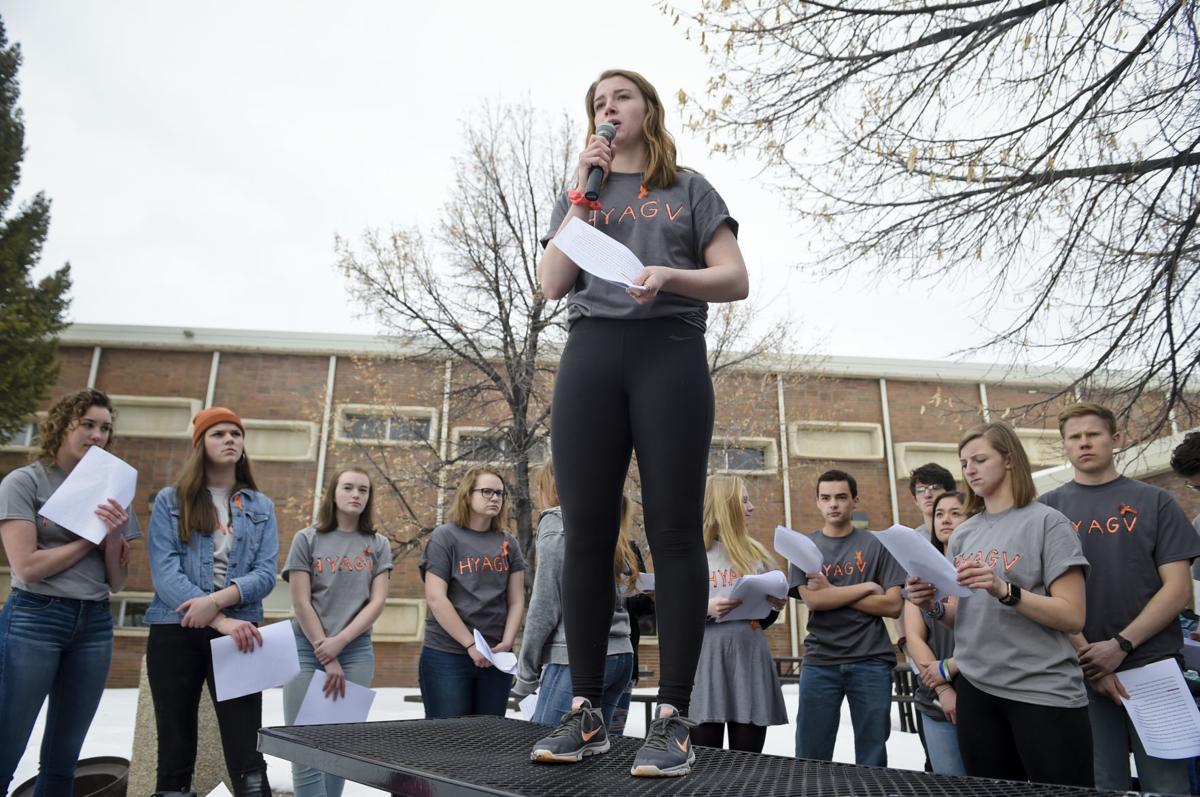 A Helena student group devoted to preventing gun violence plans to take its cause to the Montana Legislature for the first time next month. 
Helena Youth Against Gun Violence was established in February, after 17 people died in a school shooting at Marjory Stoneman Douglas High School in Parkland, Florida. During the legislative session that starts Jan. 7, the group will push for a law that would hold gun owners responsible if a child harms someone with their firearm. 
According to Capital High School seniors Clara McRae, co-founder and communications chair, and Amanda Penley, legislative committee chair, the proposed child access prevention law will be based on Texas penal code 46.13.
Child access prevention laws are meant to encourage responsible storage of firearms in homes that are frequented by children.
"Essentially what it does is it puts accountability on the gun owner if a child accesses a gun and harms themselves or others," said McRae.
Some type of child access prevention law currently exists in 27 states and the District of Columbia. Montana is one of 23 states that don't have a law of this type.
"We have guns in Montana, that is our Second Amendment right," said Penley. "But if you choose to leave your firearm unlocked and loaded, that should be on you."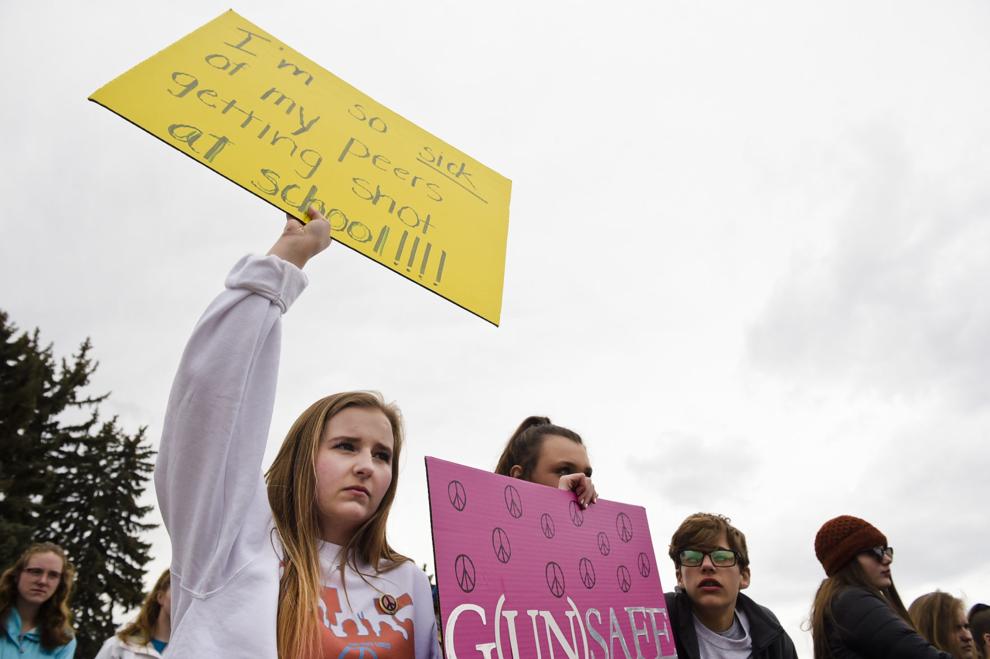 Penley said child access prevention seems commonplace when discussing how many states have these laws.
"Our movement against gun violence here in Montana is different than say Detroit or Washington, D.C.," McRae said. She explained the importance of being aware of Montana's gun culture and the value its citizens place on their Second Amendment rights. 
The group makes a conscious effort to be aware of its climate. Penley said the group advocates for gun safety and has no intention to take a stance on what kinds of firearms an individual can own.
"It seems like in Montana there is a firearm in most homes," McRae said. "This is a commonsense regulation which holds you accountable if you take that risk and leave firearms unsecured in a home with children."
The goal of the law would be to decrease violence such as suicide and accidental death. "The highest proximate cause of gun violence in Montana is suicide and domestic abuse," McRae said. The group believes that better gun safety could lower the frequency of these incidents.
The strongest child access prevention laws penalize owners when a child simply accesses a negligently stored firearm. Weaker forms of the law only impose that liability when the adult's conduct is reckless, knowing or intentional.
Almost all of these laws have a built-in exception if the firearm was stored in a locked container. Other exceptions include firearms obtained by illegal entry of the premises, or if the firearm was used in the act of self-defense or for hunting, sport shooting or agricultural purposes.
McRae said the group aims to secure bipartisan support for the proposal. "There are so many states, like Texas, who passed this in a bipartisan manner," McRae said.
"This is about kids and safety. I think in Montana we take pride in our responsible gun ownership," Penley said. "This law would further reiterate that idea."
The group is fairly confident in its ability to get legislation like this passed. "Adults in the Legislature always tell us how hard it is to pass a law," McRae said. "But we aren't cynical. We are young, willing to talk and willing to learn."
"We like to think that in Montana this will pass, but I guess we will see," Penley said.
Currently the group is working with bill drafters to finalize a draft of the bill. They are also looking for a primary sponsor in the Legislature. They hope to introduce the bill near the end of the session, but their plans are still tentative. 
McRae said there had been rumblings about a group like this prior to the Parkland shooting, but this was the catalyst that propelled it forward. "People were fed up before, and ideas of starting a group had been brewing previously," McRae said.
The group often partners with Moms Demand Action because of their similar goals. "It's important to support groups with a similar agenda," said Hannah Simonson, a Helena High School junior and co-committee chair of community engagement.
Simonson said MDA has been very supportive of the student group, which wants to give that support back as often as possible. On Friday, the two groups joined for a memorial in the Capitol rotunda in remembrance of those who died in the Sandy Hook Elementary School shooting in Newtown, Connecticut, on Dec. 14, 2012. 
The group also invited all Helena-area students to its next meeting, which is slated for 6:30 p.m. Wednesday in the Lewis and Clark Library.
"Even if you're not a traditional believer in gun control, we would still like you to come," McRae said. "Plus, there is free food."