Tradition brings Jerri Woodring-Thueson, her husband Erik Thueson and her family to Glacier National Park each Memorial Day weekend. They usually spend the long weekend biking Going-to-the-Sun Road before peak tourism season brings a flood of cars into the park.
This year they did the same, but things are a little different now. Because of a stroke and subsequent medical care that left her paralyzed, Woodring-Thueson rode with her husband on a motorized tandem bike.
This is necessary now, after Woodring-Thueson suffered an occlusion to her basilar artery during her stay at Harborview Medical Center's Comprehensive Stroke Center in Seattle. She was sent to Harborview, which is the region's first Comprehensive Stroke Center, after suffering a small stroke in 2013. The family went to the center for preventive care, but left with irreparable damages and most recently, $25.3 million awarded by a Washington jury.
On May 17, the jury issued the judgement that Harborview and two doctors, Maxwell Ma and David Tirschwell, were negligent. They awarded the family $1.4 million for past medical expenses, $8.9 million for other economic damages, $10 million in noneconomic damages to Woodring-Thueson and $5 million to her husband.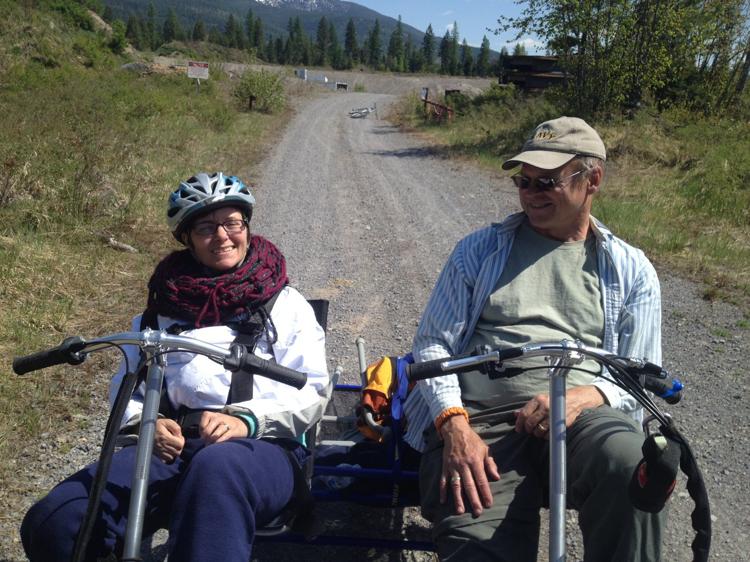 Harborview has yet to say if it plans to appeal the decision.
"Having a loved one suffer a major stroke is very stressful for our patients and families," said Susan Gregg, Harborview/UW Medicine spokesperson. "We believe the care we provided following her complex stroke was appropriate and are determining next steps."
How did it come to this?
At age 49, Woodring-Thueson suffered a stroke while mountain biking in the fall of 2013. The decision was made to send her to Harborview, which advertised the availability of board-certified neurologists 24/7, state-of-the-art imaging that would allow them to image blood vessels, and interventional capabilities, according to Jack Connelly, Woodring-Thueson's lawyer.
The level of care the family expected was not found at Harborview. Woodring-Thueson's first doctor passed her off to a second, who passed her off to interns and residents.
"She was supposed to be monitored and watched by competent, board-certified neurologists, but she was actually watched by interns, who had just started their neurology rotation, and a third-year resident," Connelly said. "That's been a problem at University of Washington in that because it's a teaching hospital, some of the doctors wind up allowing the interns and residents to do their work for them. That's what happened here."
Woodring-Thueson's health crept downhill until the occlusion. She was rushed into surgery, and given a stent to help with the blood flow. Though the surgery was successful in keeping her alive, it left the right half of her body paralyzed. She needs constant care from caregivers and family. Her speech, vision and mobility are affected.
An 'indomitable' woman
But for someone like Woodring-Thueson, life must go on.
You have free articles remaining.
"My wife, first of all, is indomitable," Thueson said. "She doesn't give up. She is bound and determined that someday she's going to walk again, and that someday we'll be able to go hiking again."
Every day, Woodring-Thueson works toward this goal. In the mornings, a caregiver helps her with occupational therapy. She does aqua therapy, practices walking with a walker and improves her dexterity by using colored pencils.
According to Jeanne Murtha, a caregiver, Woodring-Thueson has made vast improvements since she was discharged in 2014. She now makes her own breakfast, uses the walker with little help and can eat most foods as long as they're finely chopped.
"She's such a hard worker," Murtha said. "No one else works harder than Jerri at her rehabilitation. She has earned every step she's taking. She really does; she works for it."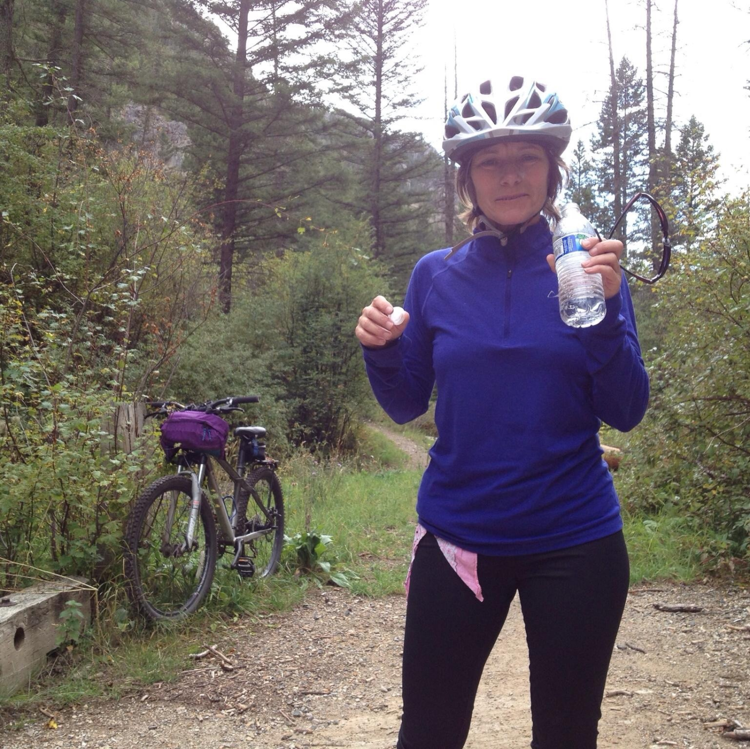 Though they haven't achieved it yet, the family is continually working toward normalcy. They use the recumbent tandem bike to go for bike rides, and use a flat-bottomed tandem kayak for days on the water. When they want to have a campfire, Thueson piles electric blankets and sleeping bags on his wife, who can't regulate her body temperature on her own, to keep her warm.
Sometimes, though, imitating normalcy is the hardest part. The family knows well the heartache that comes with summertime, and the melancholy that comes with missing the little things. Woodring-Thueson misses the days of going to breweries with friends or sewing on her own, but the jury's verdict helps.
"Summer is hard because the weather is so nice," Woodring-Thueson said. "We did everything outside. The winter is a little better. It has gotten better; the first year I cried a lot. Now, the last week or so, when I get really down, I think of the jury and how they understood me, believed me and were on my side."
The $25.3 million will go to good use. The family has incurred numerous expenses since the incident in 2013, not limited to the actual medical procedures and care.
They can now afford the home renovation projects necessary for life after a stroke, like widening the front door to fit a wheelchair and making the bathroom accessible to her. They can afford the shoes needed to fit the brace on Woodring-Thueson's right leg. Her husband can retire, and they bought a golden doodle dog, Snicker, to keep him company on outdoor treks that she can't join. They can also give raises to the caregivers that hardly leave Woodring-Thueson's side.
For now, the couple is waiting for a miracle recovery. In the meantime, they do what they can. Thueson has dedicated ample time to researching medical negligence, and has become a fierce advocate for patient safety. He hopes to create a patient safety organization in Montana, modeled after organizations that exist out of state.  
Woodring-Thueson carries on, spending her days exercising, baking, sewing, relaxing on the porch, or watching a basketball game or episode of "Grey's Anatomy."
"It's hard," Woordring-Thueson said, "but that's life ... don't ever, ever give up."