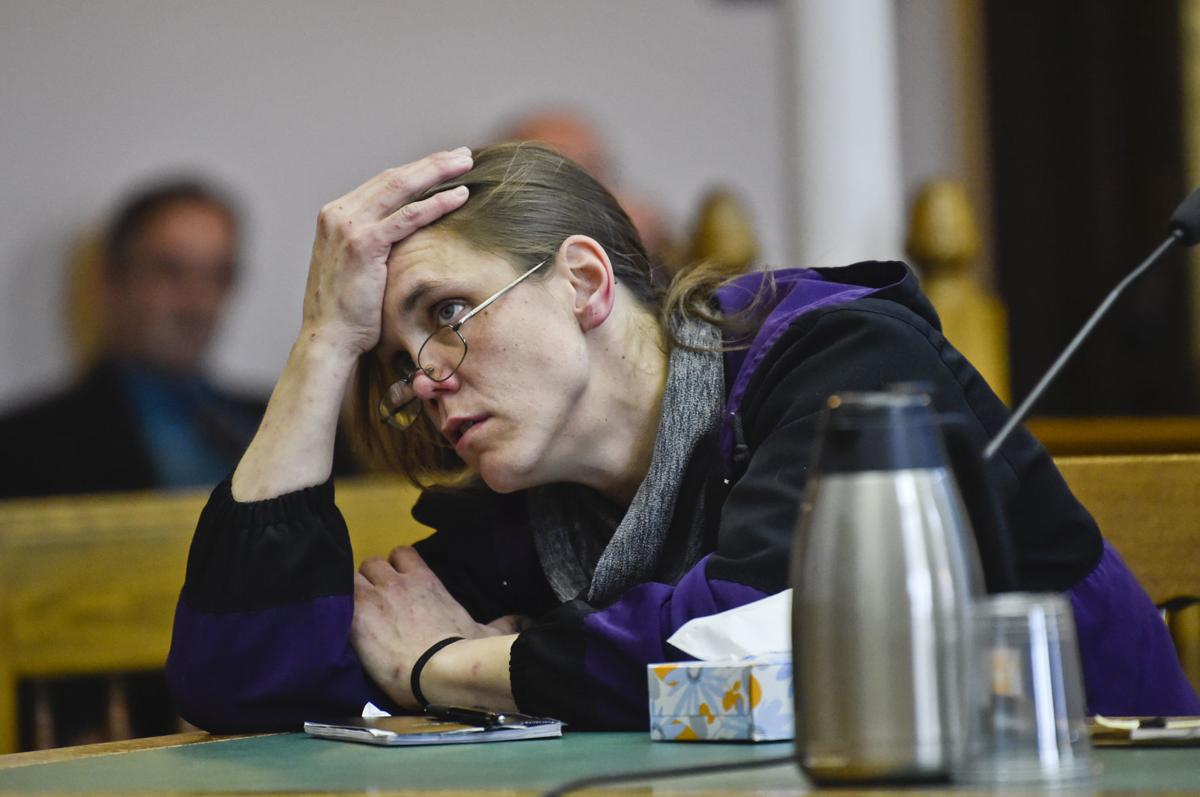 A 38-year-old Helena woman was sentenced Monday to 40 years in prison with 10 years suspended for raping a 12-year-old child in 2018. 
Reene Mills previously entered an Alford plea to charges of sexual intercourse without consent and sexual assault, which means the defendant maintains innocence but admits the prosecution's evidence would likely result in a guilty verdict.
"She perhaps is a victim, but she is also a serious perpetrator," presiding Judge Kathy Seeley said before handing down the sentence, referencing Mills' own struggles with abuse at the hands of her father. "This is a very, very serious crime that has caused very serious harm to the victim."
In October and November of 2018, the child spoke with counselors and a forensic interviewer about alleged sexual abuse by Mills. The child described two incidents involving Mills, once at a Helena-area store and once at a private residence, according to charging documents.
During the trial, a probation officer supervising Mills said she has yet to complete mandated sex offender treatment and that she admitted to consuming methamphetamine as recently as June 2019.
Mills tested positive for methamphetamine and marijuana separately in 2018, according to testimony.
You have free articles remaining.
Seeley told the defense that because a psychosexual evaluation determined Mills still does not take responsibility for her actions and given the continued drug use, she felt the state's recommendation was too lenient.
"I don't see that this is really working out in the community," she said.
The victim testified during the hearing, which is uncommon, and directly told Mills "I can't wait to for you to go to prison."
Mills will serve her time at Montana Women's Prison, the state-run facility in Billings.
Per Seeley's orders, Mills is required to complete all levels of sex offender treatment before becoming eligible for parole.
Upon leaving the prison, Mills must register as a sex offender. She must submit to DNA testing and regular polygraph tests. She must also obtain and pay for chemical dependency and mental health evaluations and treatment.
Not only is Mills prohibited from having any contact from the victim unless "voluntarily initiated by the victim through the department of corrections," she is also prohibited from having contact with any child under the age of 18 and frequenting any place or function children are reasonably expected to attend, such as playgrounds or movie theaters.
Mills is not allowed to access the internet without permission from a therapist and the department of corrections. She must also allow law enforcement to install software on any personal computing device that enables officers to remotely and randomly scan her hard drive for illegal materials.
Get local news delivered to your inbox!
Subscribe to our Daily Headlines newsletter.