A Helena veteran who led the movement to build the Vietnam Women's Memorial on the National Mall in Washington, D.C., recently received the American Legion's prestigious Patriot Award.
Diane Carlson Evans volunteered to serve in Vietnam as a combat nurse, graduating under the U.S. Army's student nurse program in 1966 and entering active duty in 1968. She served from August of that year until 1969.
"I was a farm girl and if (women) wanted to go into the military, we volunteered," she said. "I thought, there are all these farm boys, many are getting killed, and I want to do my part, serve my country."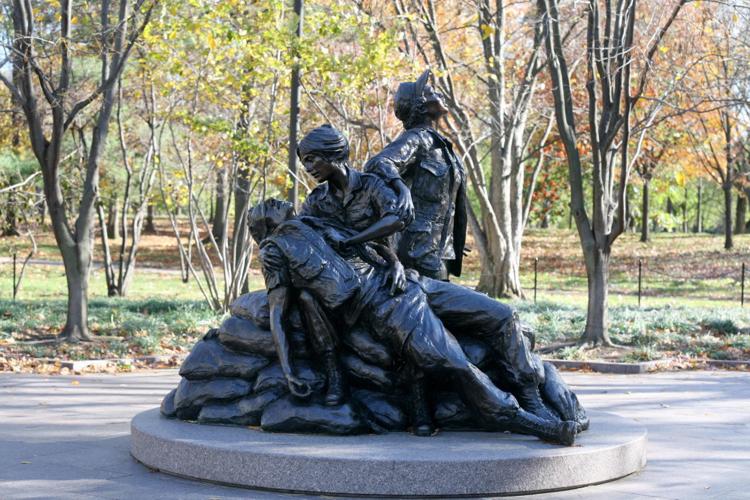 Two of Carlson Evans' brothers served in the military but never in a combat zone. Her enlistment initially troubled her father, she said, who told her 'I have four sons, yet I'm sending my daughter off to war.'"
"Women really couldn't go into combat zones unless they were nurses," she said. "It's not like today where specialties are opened up to women, but there were women there and there always have been."
When Carlson Evans served, only about 1 percent of soldiers were women, compared to 15-20 percent today.
When she returned, she served stateside in military medical facilities. In the early 1980s she decided to join her local chapter of the American Legion in River Falls, Wisconsin.
"I was a little worried about how the men would accept me, but I told them I'd been to Vietnam, and they did, and I later needed the American Legion to help found the memorial," she said.
You have free articles remaining.
By 1985 Carlson Evans was working through the American Legion on a national resolution -- a journey that would lead her to eight years of raising money and clearing bureaucratic hurdles. On Veterans Day 1993, the Vietnam Women's Memorial was dedicated.
"There was no way I could've done it alone and, well, the American Legion never hesitated," she said. "From day one they've embraced women as veterans and I think they've shown that they honored the service of women equally."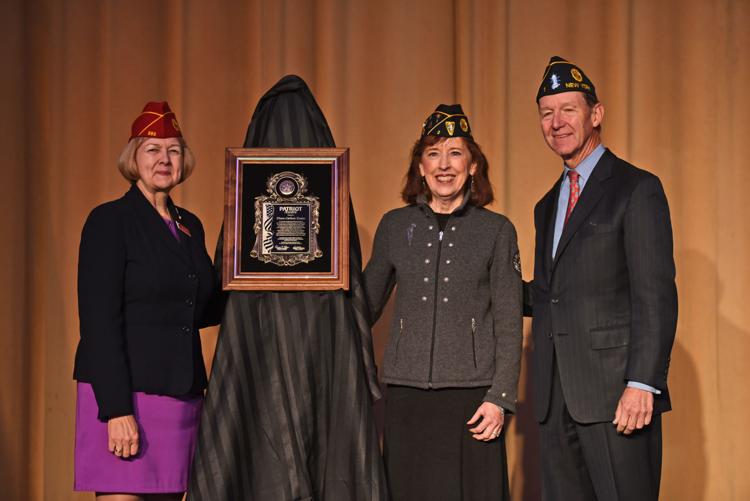 Carlson Evans recently received the Patriot Award at a ceremony in Washington, D.C.
"Diane Carlson Evans is, first and foremost, a wartime veteran," American Legion National Commander Denise H. Rohan said before presenting the award. "She volunteered to serve deep in the combat theater of Vietnam. She put her life on the line -- often in terrible conditions and under deadly enemy fire -- to save others. When others in our country were looking for ways to get out of the war, she was asking for ways to get into it."
Carlson Evans recalled her first interaction with the American Legion -- winning a citizenship award at her high school graduation. She had a similar feeling of shock when she received the Patriot Award.
"I was stunned again," she said, "because it's a prestigious award and a great honor. I guess they looked at my life and what it means to be a good citizen. For me growing up on a dairy farm it was 'Do unto others as they do unto you,' and I think when I came back from Vietnam, I had a lot of unfinished business."
The return home was difficult for Carlson Evans and other Vietnam veterans, many of whom were met with scorn rather than thanks, and advocating for veterans became her passion.
"I think (the memorial) was where I found my voice and was able to, with time and courage, come out of my shell," she said.