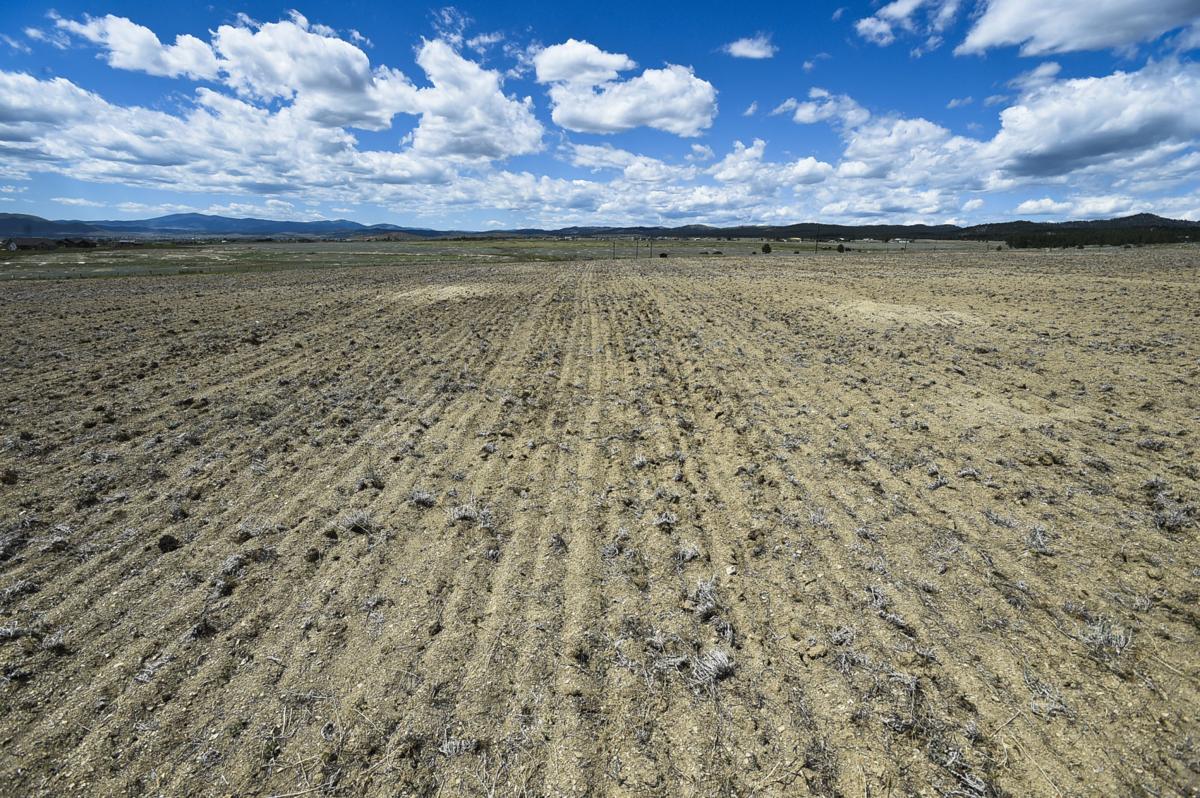 It turns out seedlings dry out in the Montana sun quicker than the federal government can act.
Kim Phillips, the hemp farmer, was in full compliance with state and federal regulations on industrial hemp, according to Cort Jensen, attorney for the state agriculture department. But access to a federally controlled water source left her crops hanging in the void as the summer heat crept in.
Phillips was denied access to water by the Helena Valley Irrigation District and Bureau of Reclamation in June because the marijuana-related plant was deemed ineligible for federally controlled water.
Her plea for help was heard by U.S. Sens. Steve Daines and Jon Tester, who together introduced bipartisan legislation last month to clarify conflicting laws.
The Industrial Hemp Water Rights Act, an amendment to the 2018 Energy and Water Development Appropriations bill, would clarify federal policy, ensuring owners of water rights can use their water, even if it passes through federal facilities, to cultivate industrial hemp.
"As a farmer, I know how important it is that we give our nation's agricultural producers the flexibility they need to thrive," Tester said in a press release. "This bill makes responsible changes so farmers can access water, grow their operations, and conduct meaningful research that expands economic opportunities for families and businesses across America."
The Bureau of Reclamation, charged with regulating and distributing water from federal reservoirs, holds a statute banning the use of its water on federally controlled substances, including hemp, even if a state has legalized the product.
The water distributed by the Helena Valley Irrigation District, under contract from the Bureau of Reclamation, comes from Canyon Ferry, a federally controlled reservoir.
Under the 2013 federal Farm Bill, states were allowed to license farmers to grow hemp for research by state agriculture departments and universities. The Montana Industrial Hemp Pilot Program followed these federal regulations, and Phillips was issued a license to grow hemp this year, which will be part of research performed by the Montana Department of Agriculture.
Unfortunately for Kim Phillips and any other hemp farmers relying on federally controlled water, the legislation introduced in the Senate will likely not be approved until next year. Most years, an official with Daines' office said, appropriations bills get caught up in the last-minute spending bills that keep the government funded and operating.
"Private landowners should be able to use their water to grow industrial hemp, regardless of whether the water passed through federal water projects," Daines said in a press release. "Washington, D.C. bureaucrats shouldn't be able to restrict access to water for purposes that are allowed under state law."
Despite her best efforts to temporarily truck in water to a 350 gallon tank, all of Kim Phillips' plants died without a reliable water supply.
"I thought this was just going to be a hiccup, and I could truck in water for a week until this could be clarified," Phillips said. "But now all 12 acres are dead. I'm probably going to need to find a new plot to lease with a well or water deed. But if it isn't in Helena, I'll have to hire someone to water it or do some kind of sharecropping. I just don't have the money or time to fight the government."