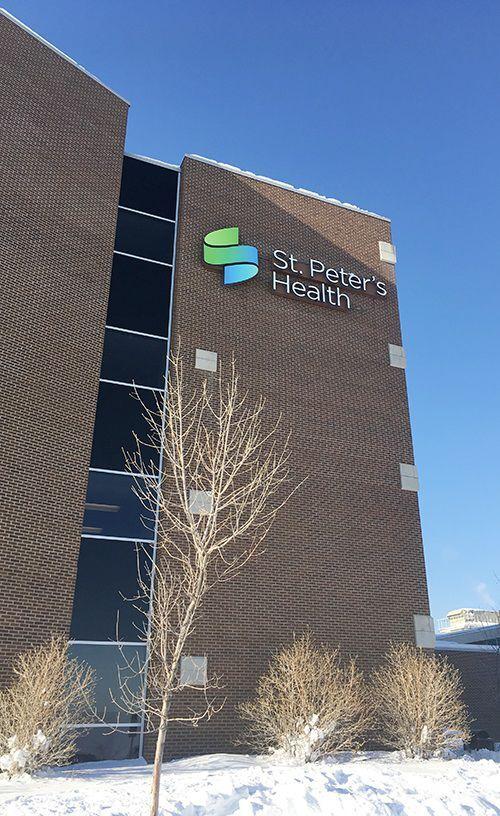 Statistics show 80 percent of human trafficking victims come into contact with the health care system. And St. Peter's Health hosted a training session Tuesday to help medical providers spot them. 
More than a dozen St. Peter's employees attended Tuesday's presentation led by Charity Parenzini, executive director and founder of the America Unchained Project, a Montana-based nonprofit that seeks to educate doctors, nurses, law enforcement and other officials about human trafficking.
Eighty-eight percent of human trafficking victims see a doctor, nurse or other health practitioner while they are being trafficked, according to statistics from the Center for Family Justice.
There are generally two types of human trafficking. Victims of labor trafficking are forced to work without pay, and victims of sexual trafficking are forced to engage in unwanted sexual activity. 
There are many signs of human trafficking, according to Parenzini. Victims may have certain tattoos, exhibit exhaustion, have multiple sexually transmitted infections, have multiple health issues at once, show physical signs of trauma, give unexplained or conflicting stories, dress inappropriately for the conditions, or exhibit a lack of control of finances.
Parenzini advised providers not to ask too many "why" questions, but to get to know the patient and build trust so that later "a domino will fall."
Sevda Raghib, director of staff education at St. Peter's, said the training was important because so many victims of human trafficking see health-care providers.
"It's an opportunity to build trust and help," Raghib said. "Teaching them to recognize signs and learning what to do and what to look for is important."
Raghib plans to host the course again as part of the hospital's continuing education program, which offers educational hours for doctors and nurses to maintain their licenses in the state of Montana. 
Anastasia Burton, a public relations official with the Montana Attorney General's Office, said the continuing education training will also be offered in Billings and Missoula in the following months.
"It's to train folks and for hospitals to develop protocols with patients" who might be involved in human trafficking, Burton said.
Attorney General Tim Fox, who was present at Tuesday's training, has long been driven to combat human trafficking in Montana. He has had that goal since he attended his first National Attorney General's Conference, before he stepped into his role as the head law enforcement official in the state.
"I didn't know a lot about it at first," Fox said in an interview on Tuesday. But after research and working with staff and passing legislation and educating law enforcement, Fox said Montana is now in the "top three states" for dealing with human trafficking.