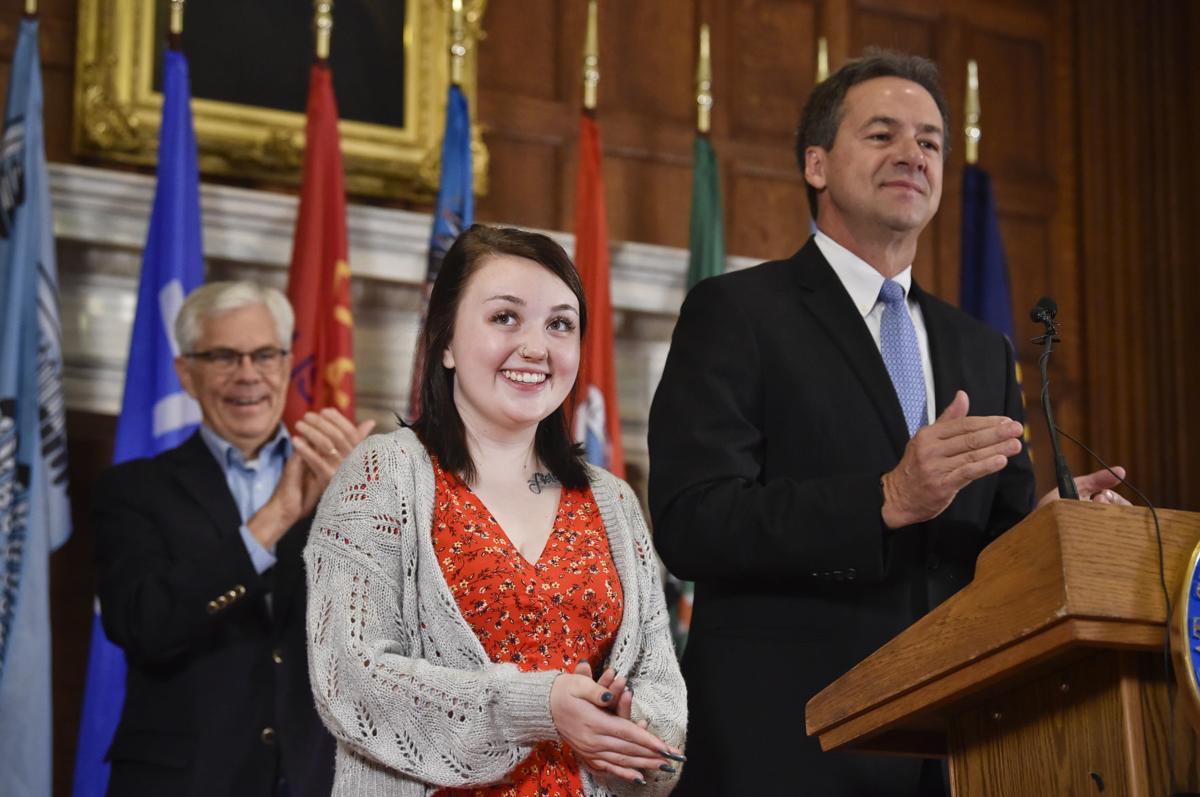 Gov. Steve Bullock on Tuesday introduced Montana to its new Children's Miracle Network National champion, 16-year-old Bella Nyman of Helena.
Nyman is a junior at Helena's Project for Alternative Learning and a former patient at Shodair Children's Hospital. Bullock told an audience at the state Capitol that Nyman had been diagnosed with bipolar disorder, separation anxiety, clinical anxiety and obsessive/compulsive disorder by age 7. Her parents knew she needed more help.
"As a parent, I can appreciate the decision they had to make," Bullock said. 
Several years after her initial diagnosis, Nyman has been selected as one of 10 youths from across the United States to act as a champion for Children's Miracle Network hospitals. She will now share her story with others to raise awareness of mental health issues and the services children's hospitals can provide. 
"Shodair saved my life," Nyman said. "It's very important for us to have them."
You have free articles remaining.
At several points in her life, Nyman said, she thought she could not go on and she contemplated suicide. For a while, Nyman thought she wouldn't live past the age of 13. She never thought she'd graduate high school and said she'd be a dropout if not for PAL.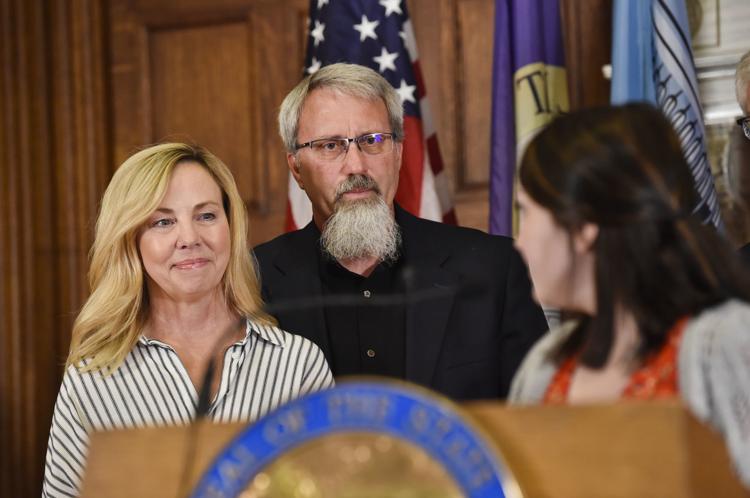 However, after receiving the treatment she needed, Nyman knew that mental health was an issue she wanted to raise awareness around. She actively sought out the position as a national champion and was recommended to the Children's Miracle Network by Lt. Gov Mike Cooney. Nyman credits both her parents and Shodair for her being where she is today.
Nyman said it's particularly important to recognize psychiatric facilities like Shodair and the services they offer. Montana is regularly cited as the state with the highest suicide rate per capita. This is particularly prevalent in the state's rural areas. 
"People need access to counseling and places like Shodair," Nyman said. "It's really important to advocate for more mental health resources in rural Montana." 
Nyman was admitted and began receiving treatment at Shodair in 2016. There, she received treatment from therapists, psychiatrists, nurses, mental health techs and teachers. Bullock said her time at Shodair equipped her with the tools to keep her going in life. Nyman's main goal as a champion is to share this story and bring awareness to mental health and particularly youth mental health. 
"Now you're someone others can look to, to learn from your strength and courage," Bullock said. "Shodair meets an incredible need in Montana."
When feeling suicidal, Nyman said, the best thing to do is to talk to someone. Bullock brought attention to the national suicide prevention lifeline as a resource.