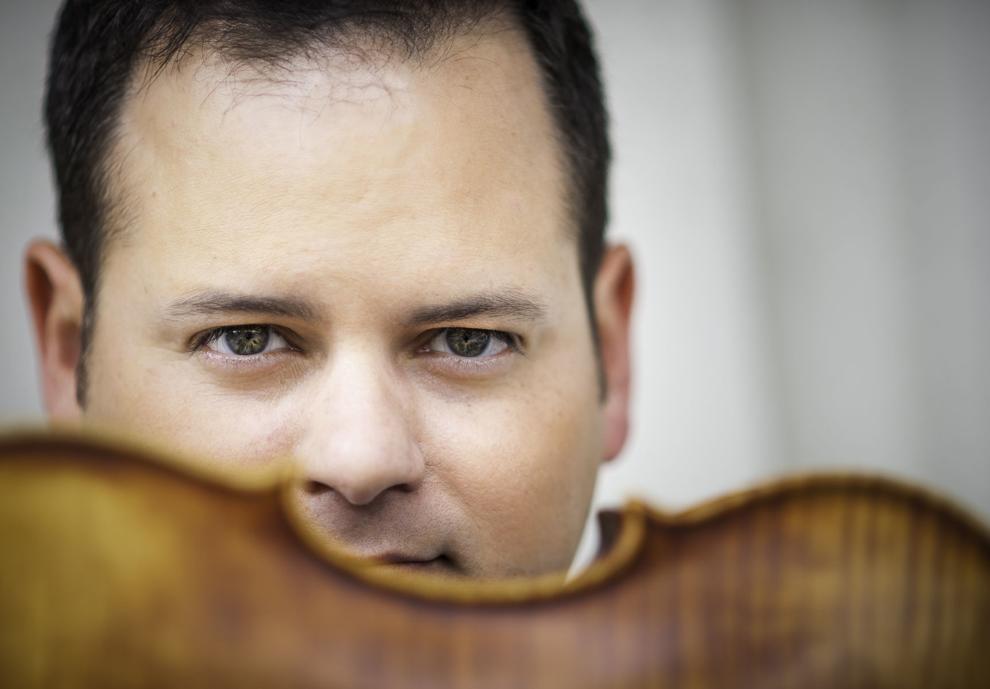 Saturday night, Stephen Cepeda, Helena Symphony Orchestra concertmaster, will perform one of the most technically challenging concertos for a violinist to master.
Benjamin Britten's violin concerto is "over the top difficult" and "demonic at times," said Music Director Allan R. Scott.
Reportedly, renowned violinist Jascha Heifetz labeled the piece "unplayable."
The 7:30 p.m. performance Saturday, Sept. 15, at the Helena Civic Center launches a dynamic 64th symphony season.
The concerto is followed by Ottorino Respighi's "Fountains of Rome" and the mighty "Pines of Rome."
After the concert, the symphony holds its opening night champagne and dessert celebration. Gala tickets are $10 for nonsubscribers.
The violin concerto "really conveys a sense of world trouble," said Scott.
The concerto "is extremely exciting to witness," he said because of the "technical pyrotechnics" of the violinist.
"It's one of the more difficult concertos ever written," he said.
It's not only "off the charts exciting" to witness, but it "demonstrates the virtuosity of our concertmaster."
"The Concerto ranges in emotion and outlook, from reflective and hopeful to frenetic, sinister, and anxious," said Scott in his program notes. "Britten composed this as he felt the sorrows on the horror of war, especially the Spanish Civil War (1936-1939) and the looming, inevitable destruction of Europe by Hitler and Mussolini.
"Britten used technical brilliance and emotional depth to give voice to the human condition at a time when the world was experiencing despair and confusion."
"It is at times like these that the work is so important that humans can think of other things than blowing each other up," wrote Britten. "It is without question my best piece."
"If you enjoy virtuoso violin playing, you'll enjoy it," said Cepeda.
Don't just listen to the violin, but also the orchestral part, said Cepeda. "It's very exciting with a lot of variety. It's a fantastic work."
Since many in the audience may not be familiar with the piece, he suggests they might want to listen to a recording of it prior to the concert.
Cepeda, who has been playing violin since age 7, is a founding member of the Meritage String Quartet and is now entering his 13th season as HSO concertmaster.
Respighi's two works "Fountains of Rome" and "Pines of Rome" are "tone poems," said Scott.
Tone poems are "a musical depiction of something" that usually has a visual element. In this case four famous fountains of Rome: Valla Giulia, Triton, Trevi and the Villa Medici.
The "Pines of Rome" likewise depicts pines at four different sites: Villa Borghese, a Catacomb, Janiculum and the Appian Way.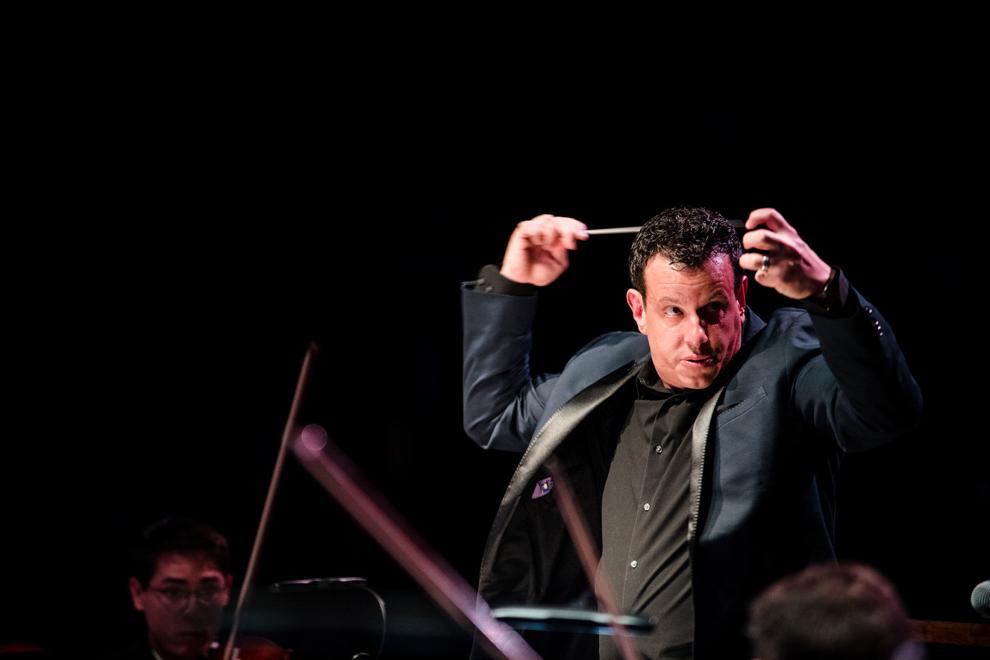 It's "really important how he uses the orchestra," said Scott. The tone poems "depict different aspects of Roman life" and are "very dramatic and very colorful."
"Not for timid sensibilities, the 'Pines of Rome' is nothing short of over-the-top, similar to a 3-D film in high definition surround sound," said Scott.
Concert tickets are $55-$15 plus a $5 transaction fee. They are available online at www.helenasymphony.org; by calling the Symphony Box Office at 442-1860; or by visiting the box office, 2 N. Last Chance Gulch, Suite 1, between 10 a.m. and 4 p.m.