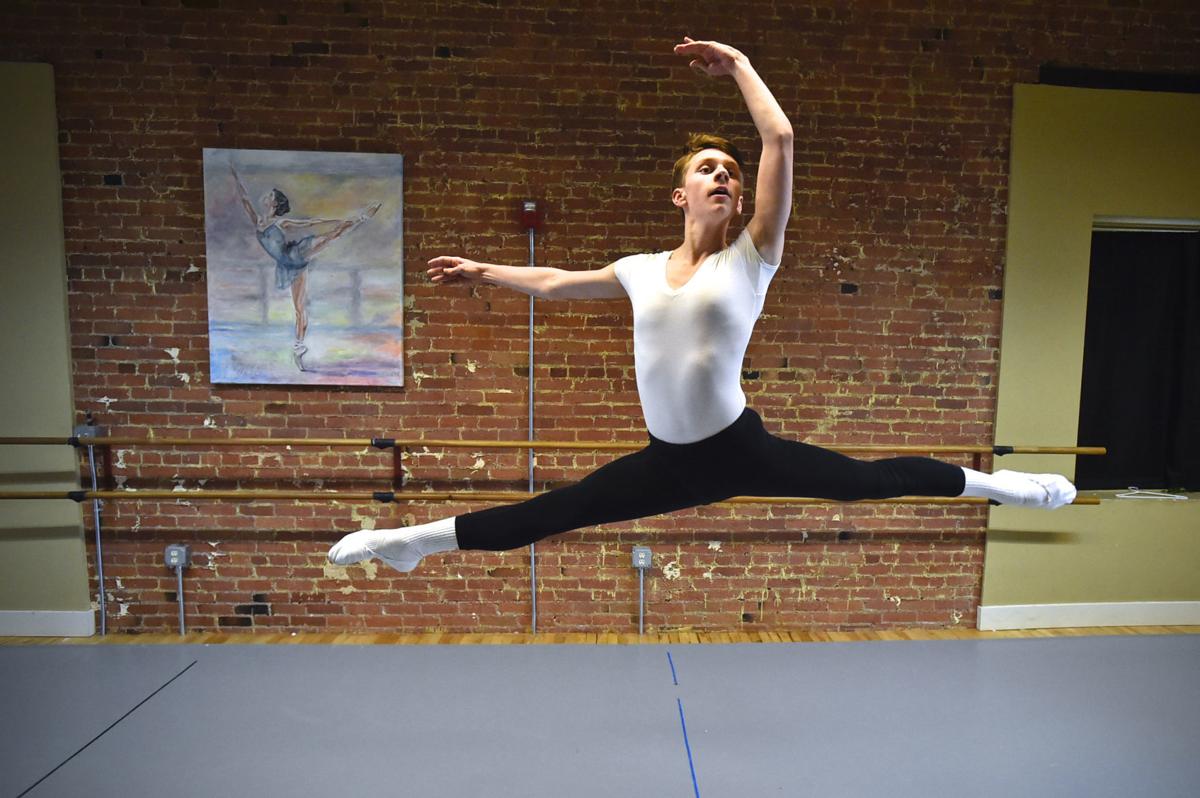 Going away to college is a fairly usual occurrence for many teenagers. But for Josh Fisk, the adventure will be most unusual.
This September, Fisk, a sophomore at Helena High, will be leaving Helena to attend the English National Ballet School in London, the beginning of what he hopes to be a long career in professional European dance.
"It's a really big deal," Queen City Ballet Artistic Director Campbell Midgley said. "Schools are looking for a tremendous amount of very specific talent, and Josh has that natural ability."
Fisk is quiet and focused. When doing any of the seven movements of ballet (plie, releve, tendu, glissade, saute, elance, tourne) it seems he has an internal gyroscope allowing him a wide range of motion with his hyperextendable joints.
Ballet is a deceptively power-centric form of dance. The lifts, turns, throws and movement place an enormous amount of stress on the body. Weightlifting and flexibility work are key to the success of any good dancer, but it still causes a shocking amount of injuries. Fisk's joints will take on a lot of the stress, but in his time at the English National School of Ballet, he'll be doing some pretty strenuous physical work to become the dancer he strives to be.
"I did a lot of sports before," Fisk said Wednesday in Queen City Studio, where he's currently preparing for the May 11-12 "Alice in Wonderland" production. But the ballet bug bit and bit hard.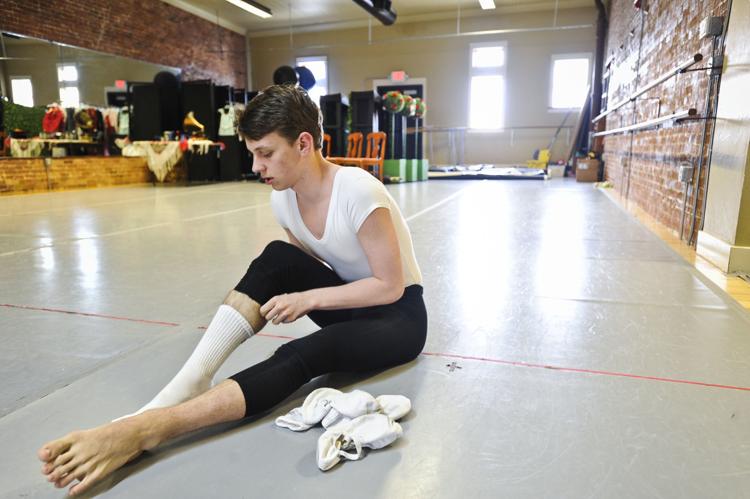 His mother, Julie, said Josh saw a program on television when he was 13 and asked her if he could take lessons.
"He mumbled about it," Julie said. "And then he mumbled about it some more and I asked 'do you want to take lessons?' and he said 'yes.'"
Julie poked some light fun at her son: "He cares about the Seahawks and Fortnite," but said she knows he has a passion for ballet strong enough to justify going abroad at just 16, where he will be pushed and taught by some of the best in the world.
"It's bittersweet," Julie said. "I'm proud of and happy for Josh."
The English National Ballet School is one of the few institutions that offers young dancers the chance to get both a bachelor's degree in dance performance and the ability to train with some of the best professional ballet dancers in the world.
Located in East London, the school holds worldwide auditions to look for new talent. Teens from Japan to France to New York come to London to take a shot at the chance of a lifetime.
That's where Fisk found himself in March. And for someone who's only been dancing for two and a half years, that's a big accomplishment.
"It takes a minimum of 10 years to form a dancer," in the Russian classical style of ballet, Midgely said. But Fisk is well ahead of the curve. "In two and a half years he did what it takes five to do, and in five years he'll do what it takes 10 to do" Midgely said.
Fisk's natural talent gives him an edge, but the willingness to work is what will make or break him. Midgely, who danced professionally with the Houston Ballet, understands the rigors of becoming a principal dancer like Fisk has his sights on. There aren't a lot of professional ballet companies in the world, but many of the best are in Europe, where Fisk hopes to break in after his three-year schooling at the English National Ballet.
Fisk had to send in a video and paper application to the school in late 2018, and this January he and 500 other teens received invites to the preliminary audition in March.
"You go in front of a panel of three jury members who watch you," Fisk said. "They don't provide feedback, but take notes."
After the first audition, each dancer received an envelope saying "yes" or "no" that let them know if they were going on to the next round. Josh got a yes and on the next day, got approval to attend in September.
"I'll be surrounded by guys my age who will push me to become better," Fisk said. 
Get local news delivered to your inbox!
Subscribe to our Daily Headlines newsletter.