Organizers of Helena's inaugural Soap Box Derby said the spectator who was taken to the hospital during Saturday's event is "on the mend," and plans for a safer event next year are already in the works.
Sponsored by Point S and Downtown Helena Inc., the derby was cut short after a woman who was hit by one of the homemade vehicles was hoisted onto a stretcher and taken away in an ambulance. 
In a statement released Monday, Downtown Helena Inc. Operations Director Mike Roooney said he has been in contact with the person who was injured, adding "they're on the mend and going to keep me posted about their recovery."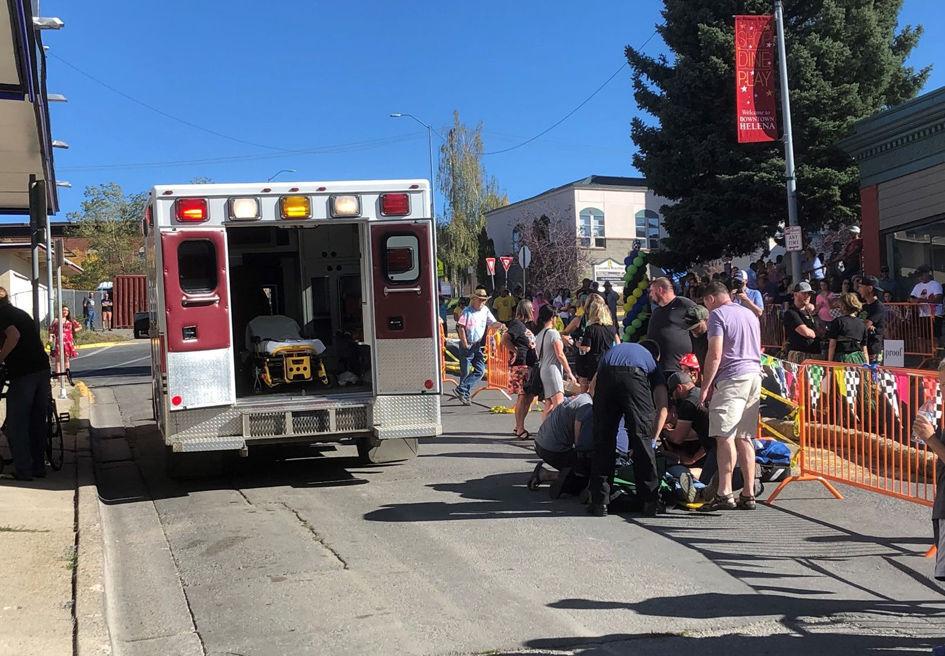 Rooney also said the event will be safer and more fun when it returns to downtown Helena on Sept. 24, 2022.
"Again, we in no way meant for this to happen and took every precaution with metal barriers, straw wattles, on-site EMTs, and constant communication among our volunteers. We already decided that we'll work to make this event even safer next year, with more barriers that are set further back, actual hay bales instead of wattles, and no push starts for the racers."
Saturday's event on 6th Avenue featured 18 vehicles made from household items such as plywood, bicycle tires, lawnmower wheels and even a garbage can. Vehicles were required to have a driver and could have up to two pushers. The cars could not weigh more than 200 pounds without the driver, and fully functioning brakes and steering were required.
"To end this on a positive note, I want to thank our amazing partners, Point S Tire and Auto, for putting this on," Rooney's statement continues. "It was an amazing event and pretty humbling to see how many people turned out for the race and concert after."
"And on that note, thank you to everyone who showed up for the event, as it showed that this community wants weird, fun, unique events like this."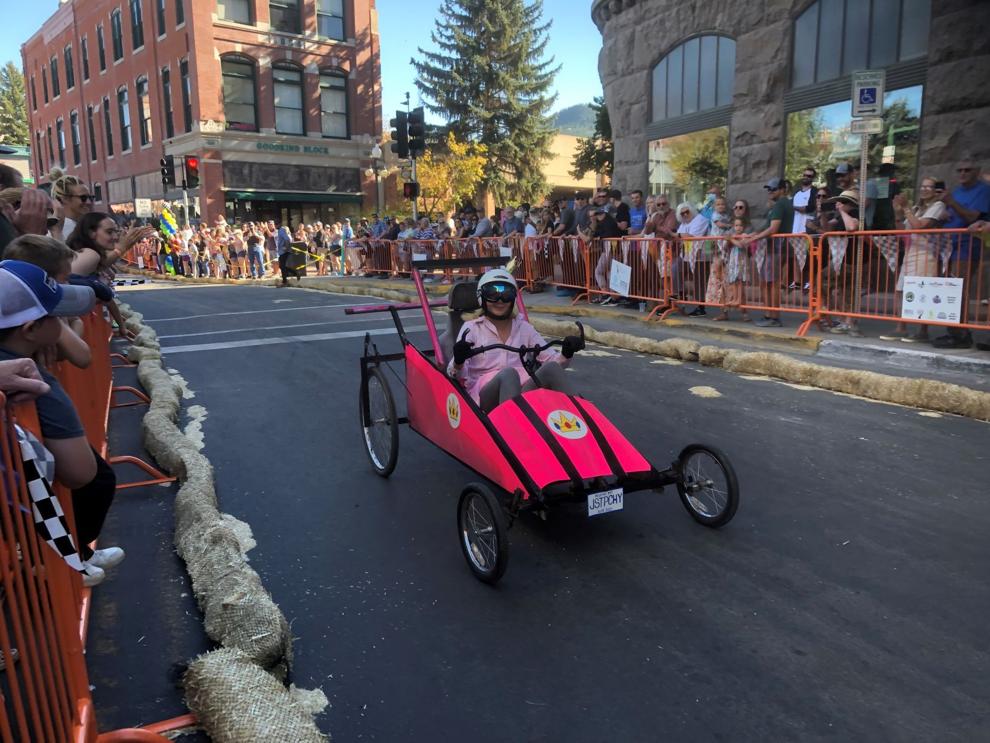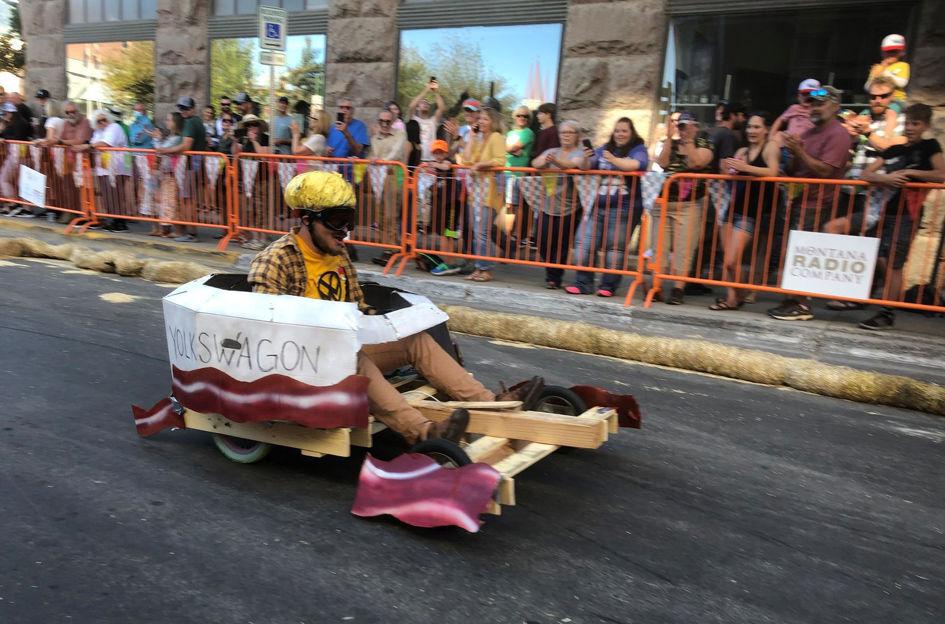 Editor Jesse Chaney can be reached at 406-447-4074, or find him on Twitter: @IR_JesseChaney.