Ten candidates are running for the three seats up for election on the Helena Public Schools Board of Education this year. Ballots will be mailed to Helena voters Monday and must be returned by May 7.
The Independent Record invited all of the candidates to provide their written responses to the following survey questions. Here is what they had to say. 
Elizabeth (Libby) Goldes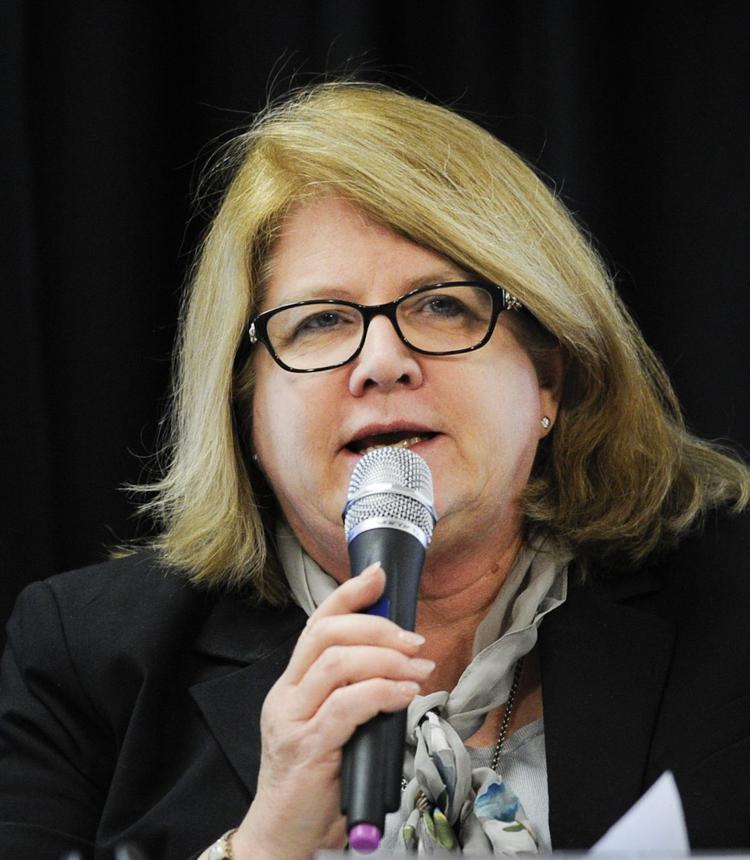 Name: Elizabeth (Libby) Goldes
Education: B.A., University of Minnesota, 1975, Master's of Librarianship, University of Washington, 1981.
Work experience: Not employed since moving to Helena but have volunteered on the Helena Citizens Council, the Lewis and Clark Public Library Board and the Library Foundation Board; Reference Librarian, Fairfax County Library System, Fairfax, Virginia, 1988-90; Graduate Assistant, University of Washington, Seattle, 1980-81; Administrative Assistant, International Student Office, Boston University, Boston, 1975-78.
How many years have you lived in the Helena school district?
I moved to Helena with my family in June, 1990.
Why are you running for the school board?
I want to continue to use the experience I have had on the board to help solve some of the challenges facing the district as well as to help support and continue the strides the district has made.
What are the biggest issues facing the school district?
The biggest immediate issue is the budget. My understanding is that the current salary structure for teachers was put in place to make the district more competitive in hiring teachers. It worked and many applications are received for most positions. The pay scale is one of the factors that have led to the current situation as legislative action has not resulted in inflationary adjustments keeping pace with inflation over time, the district has implemented some programs that are more resource intensive and some costs, such as the health plan have outpaced inflation. The reduction in high school enrollment over the next four years of up to 400 East Helena students will also have an impact . Teachers, staff, administration and the board will need to work together in order to resolve these challenges.
Other issues facing the district are increasing mental health challenges and special education needs. Some children are not ready for kindergarten when they start school. Facility needs at the remaining eight elementary schools, the two middle schools, the two high schools and PAL and the other facilities owned by the district that house administration and other programs need to be addressed. These are investments our taxpayers have made and they need to be stewarded appropriately. It is a challenge given that the building reserve levy is needed for on-going maintenance and the only other recourse is to ask the voters to support bonds.
What is the district doing well?
The district has and continues to do the best it can in hiring good teachers and staff, providing the supports needed – technology, curriculum, and opportunities for students and teachers. Anyone paying attention to the media recently will have read of numerous outstanding accomplishments of students and their coaches and teachers across the academic and activity spectrum. Yes, there are students who struggle but there are additional supports to assist them and new programs are constantly being developed – this year there is one with Shodair Children's Hospital. Some are through community partnerships such as the YMCA summer literacy program. Another community partnership is with Helena WINS which is a program of the Helena Chamber of Commerce designed to work with local employers (in manufacturing, technology, construction and health care for example) to make sure that Helena has the work force needed in the future. That ties into the Career and Technical Education (CTE) program the district has which offers top-notch teachers in welding and other areas, a medical pathways program and a close relationship with Helena College. Dual credit classes are offered at the high school level where students can get college credit for classes taken by high school teachers who are able to teach at the college level. Students have opportunities to engage in internships, pre-apprentice programs and a student built house.
This is the 8th year in a row that the district has been recognized as an "AP Honor" district – a rare distinction – that is earned by having more students taking AP classes, more taking the AP tests and more getting a "3" out of "5" on those tests. Those students may be able to gain college credit for those courses depending upon which college they attend. The district's goal is to have students graduate career and college ready. The work to make that happen begins when they enter kindergarten.
Not to be overlooked are the three new, state of the art schools on track to open when the next school year begins in August. They will have specially designed areas for special needs students. Instead of a gym that has to be converted into a cafeteria there will be a separate gym and a common area that will serve as a cafeteria and gathering space. Classrooms of the same grade will be arranged in pods that will share a common break out space. Safety and security measures will be in place to control who has access to the buildings.
What could the district do better?
The district could do a better job of getting its message out. In the past there was a Public Information Officer (PIO) but that position was cut when budget challenges arose. The website has continuing problems, but, as with the PIO, to add a position is not possible when the budget is in the position it is. Clear communication with the staff over the budget might help reduce misunderstandings and help structure the budget to better align with district goals and teacher and staff thoughts. Perhaps a committee such as the one that oversees the Health Benefit Plan could help facilitate that. The district has worked diligently to improve relations with the community and this work needs to continue by working collaboratively with community partners and by increasing transparency.
John McEwen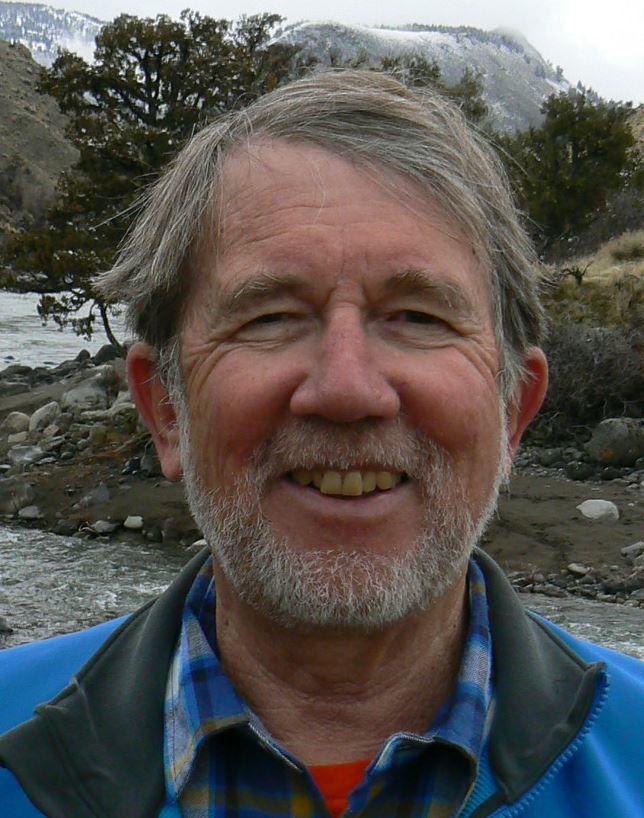 556 Sparta Street, Helena
Bachelor's Degree: Political Science and Economics
Master's Degree: Public Administration
I have 30 years of experience as an analyst and manager in the public sector. Many of the duties I performed in my career are a match to the duties performed by the school board. This includes leadership, hiring and evaluating personnel, creating and managing budgets, setting goals and objectives, considering the views of a wide range of people, and creating policy. I have experience in prioritizing competing objectives, resolving conflicts, managing limited resources and developing consensus with others to accomplish goals. I was a substitute teacher and I have volunteered in school activities. I am familiar with local culture and issues. My three children attended Helena schools.
1974 - 2003 Department of Administration: Job Analyst, Classification and Pay Bureau Chief, State Human Resources Division Administrator.
2004 - 2005 Helena School District: Substitute Teacher
2004 - 2006 Independent Record: Proofreader
2004 - 2007 ExplorationWorks: Community Build Project manager
2009 - 2013 Communication and Management Services Inc: Human Resources Consultant
How many years have you lived in the Helena school district? 45
Why are you running for school board?
I want our schools to be the best and help kids achieve their potential. I am interested in school issues and I want to offer my time and talents to the nurturing and effective management of our school system. My knowledge and experience will be an asset to the operations or our schools. I intend to be an active and productive member of the board. I am committed to take the time to study and understand the issues. I will actively listen, consider the views of others and respond. I will advocate for reasonable, fact based decisions that people understand and hopefully will support.
What are the biggest issues facing the school district?
Budget: The district will have to make some tough choices in the coming few years to deal with anticipated budget deficits. The budget process must be open, inclusive of all stakeholders and based on facts and solid analysis.
Opening of the East Helena High School: The loss of approximately 400 students is one of the unknowns regarding the budget. This loss of students may require movement of students between our two high schools.
Funding of School Resource Officers: The Helena City Manager recently informed the district that they might not fund these positions. These positions are critical to the safety, security and well being of our schools.
What is the district doing well?
The district hires good people. District employees that I have met are smart, hard working, passionate about education and committed to do the best for Helena schools. Test scores are improving – our children are above average! Students have access to a wide variety of challenging classes and extracurricular academic and sports activities. There are opportunities and tools in place for citizens to become involved and stay informed.
What could the district do better?
Each board member must participate in communication and interaction with the community to celebrate successes, obtain input on issues and obtain buy-in on tough decisions. It is important to achieve agreement on school needs and objectives. We need the support of a clear majority of the community so that our schools can thrive to benefit our kids.
I have spoken with a variety of people to find out more about our schools and what can be done better. While our schools do many things well, there is always room for improvement. The board and district staff must not shy away from tackling tough topics from mental health to racial bias to gender issues. Other examples, engage with all parents, keep focused on long term goals and report to the community on progress toward those goals, and make data driven decisions.
I will focus on the basic mission of our public schools; to provide every student/citizen the tools to participate in the economy, culture and government of our nation and maintain the basics of a healthy life. Additionally I will advocate for strong social studies and the arts curriculum along with the sciences, technology and math.
Ella Currier (write-in)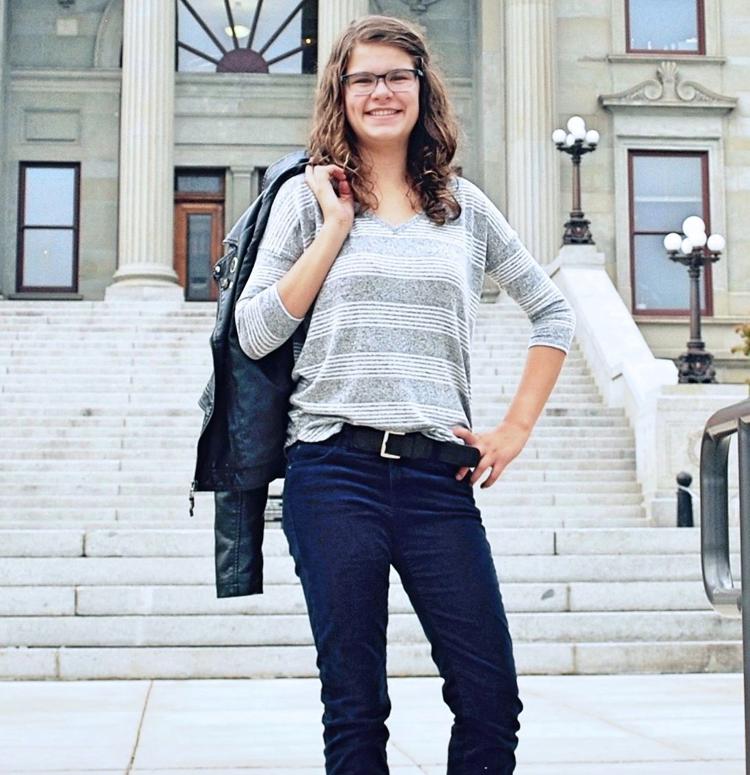 DON QUIJOTE LANGUAGE SCHOOLS: MADRID, SPAIN: 2019
Common European Framework of Reference for Languages: Level Superior C1 in Spanish.
MACALESTER COLLEGE: SAINT PAUL, MINNESOTA; 2017-2018
Political Science major; DeWitt Wallace Distinguished Scholar; National Merit Scholar
CARROLL COLLEGE: HELENA, MONTANA; 2015-2017
Attended via the ACE Program for academically motivated high school students
HELENA HIGH SCHOOL: HELENA, MONTANA; 2013-2017
Helena Education Foundation Distinguished Scholar 2017
COMMUNICATIONS AND PUBLIC RELATIONS ASSOCIATE – STRATEGIES 360
June 2018 – December 2018
FIELD ORGANIZER – M R STRATEGIC SERVICES
FIELD CAPTAIN – FORWARD MONTANA
May 2017 – Aug. 2017
2017 '25 Under 25' Awardee
FELLOW – MONTANA DEMOCRATIC LEGISLATIVE CAMPAIGN COMMITTEE
CANVASSER – ROB QUIST FOR U.S. CONGRESS
VOLUNTEER COORDINATOR – HSD1 FACILITIES BOND CAMPAIGN; MFPE
FELLOW – DENISE JUNEAU FOR U.S. CONGRESS
How many years have you lived in the Helena school district?
My whole life; I graduated from the Helena school district.
Why are you running for school board?
I am running for school board because I believe the Helena School District has the most dedicated, innovative, and student-centered staff in the state. Our community is incredibly invested in and supportive of public education because we understand that good schools are the center of strong and vibrant communities. As a graduate of the Helena School District, I want to give back to the community that formed me. Helena's future leaders are created in our public schools and the dedication of our staff and the support of our community is what makes that possible. Additionally, I think that I represent a part of the community that is not currently represented on the board; those of us who are young and will have children in the school district in the future. The decisions that we make now are going to directly affect me, my peers, and our futures. I would be honored to serve as your next HSD1 Trustee.
What are the biggest issues facing the school district?
I think there are several big issues facing the school district, firstly, the current budget shortfall, and within that, recruiting and retaining high quality staff through this shortfall. Secondly, the district needs to make sure we manage changing student demographics and aging facilities. We also need to ensure that we are preparing students to lead our community in the future, and while doing so, we need to be proactive rather than reactive.
What is the district doing well?
This district excels at creating a school district and community that attracts families- people want to raise their families in Helena, and the quality and diversity of our public education offerings is a huge part of that. In fact, part of my parents' decision to move to Helena was the quality of public education on offer here. This district also has created a school culture that retains high quality staff. The fact that educators often spend more than 20 years teaching in and working for the school district says something about the positive teaching environment here in Helena.
What could the district do better?
I have met with a number of parent councils, district staff, and other community members and a lack of communication is the common theme when I ask this question. I think that the lack of communication (whether perceived or real) is historically an issue and has eroded community trust in the district. I also think this district could be more forward thinking, because we need to take into consideration what what we want our district to look like in ten or twenty years, so we can successfully provide current students with what they will need to lead in the future.
Angela Ewing-Hyyppa (write-in)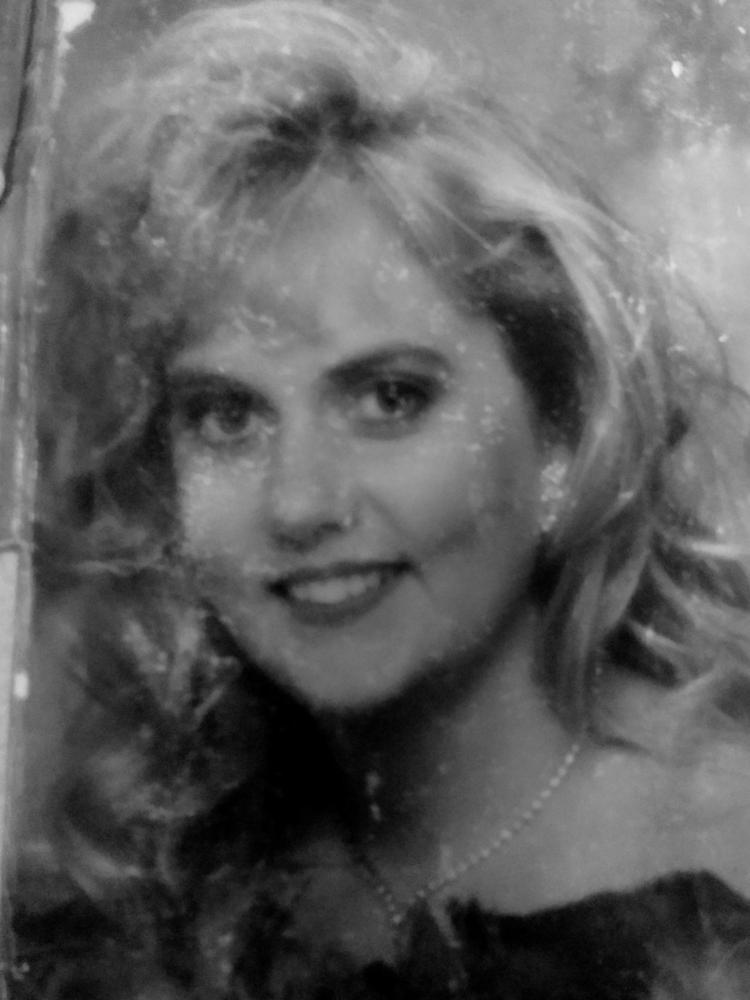 Name: Angela Ewing-Hyyppa
Education: 1985 Graduate of Helena High School, U of M - Helena
I started working at a young age. To name all of my work experience, it may take a while! I have experience as PTA School President, a Teacher's Aide for Special Needs, Implementing new school programs, along with numerous School District awards while being stationed various places.
How many years have you lived in the Helena school district?
I have traveled extensively from 1987-2007 as a previous active duty military spouse, but have always remained a Montana resident.
Why are you running for school board?
School has always been an important part of my life. As change is a part of evolution, I want to be a part of those changes.
What are the biggest issues facing the school district?
Keeping our teachers above poverty level. Our educators are teaching our future generations and should be revered.
What is the district doing well?
What could the district do better?
We all need to work together, teachers, parents, and students to reach full potential and make Helena School District 1 an example for schools everywhere.
The Helena School District has been responsible for changes which affects our community in a positive way. From school grants to parent portals.
Douglas Hansen (write-in)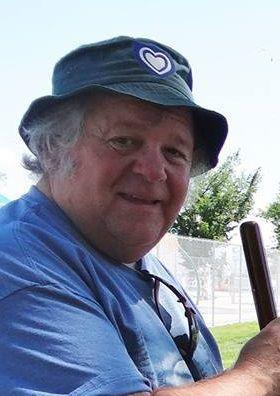 University of Nebraska (Lincoln); BS Education
University of Nebraska (Omaha); Library/Media
University of Wyoming (Laramie); Instructional Technology
University of Providence (Great Falls); Information Systems
Spalding Public School, Spalding NE
Social Studies/History Instructor
1978 - 1979
Busby School of the Northern Cheyenne, Busby MT
Social Studies/History Instructor
1979 - 1980
Moorcroft HS, Moorcroft WY
Kirtland Central HS, Kirtland NE
In School Suspension Monitor
1988 - 1990
Rocky Boy HS, Box Elder MT
Custer County District HS, Miles City MT
Great Falls Public Schools, Great Falls, MT
Guest Instructor, Chess Club Co-sponsor
2009 - 2011
Guest Instructor
2011 - 2019
How many years have you lived in the Helena school district?
I have been living in the Helena School District since September 2011.
Why are you running for school board?
I have seen some problem areas for which I can provide some solutions.
What are the biggest issues facing the school district?
The biggest issues seems to concern the budget. One suggestion which should be seriously considered is an early retirement program.
Some people have suggested going to a 4 day school week.
What is the district doing well?
I like the responsiveness which I have seen when crisis situations occur.
What could the district do better?
I have noticed some morale issues which need better attention. An improved team working environment should be developed at the High School level.
Siobhan Hathhorn (write-in)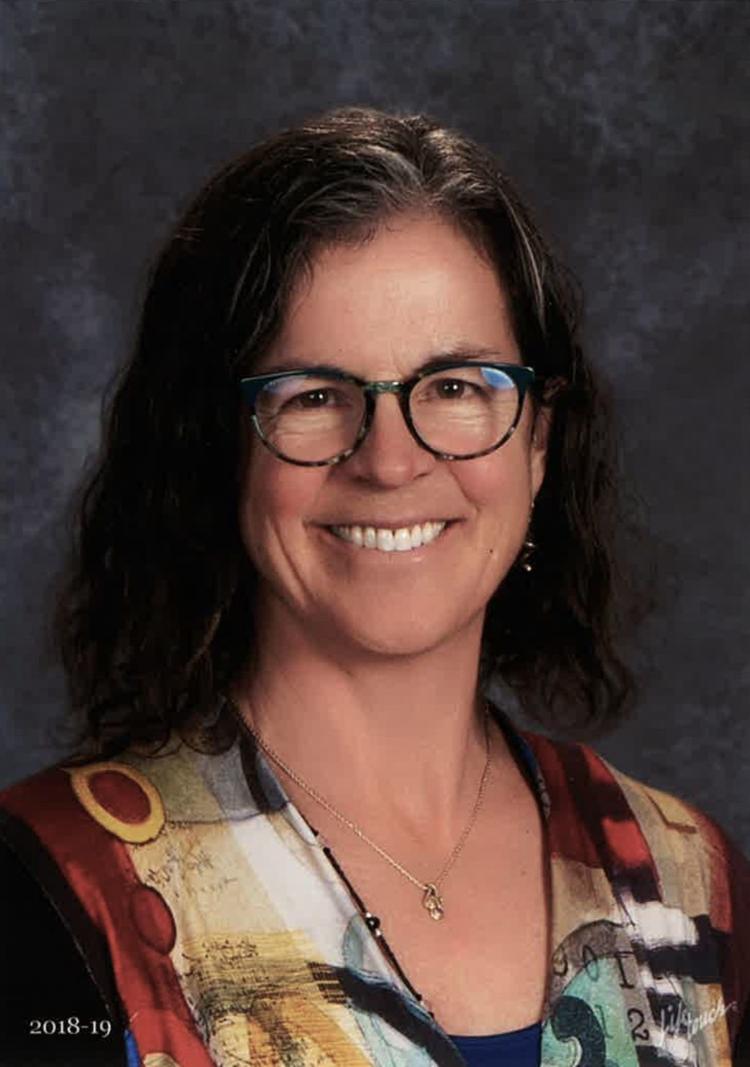 Address: 1301 University Street, Helena, MT 59601
Education: M.A., Educational Leadership, Western Governors University
Elementary Education Certification, Prescott College, AZ
B.A., University of Montana, Missoula, MT
● 3 years, principal, Cascade Public Schools, grades PK -6
● 15 years, educator, Helena Public Schools: Title 1 Coordinator, and Elementary Teacher
● Worked in the private engineering sector for 12 years.
How many years have you lived in the Helena school district?
Why are you running for school board?
My calling in life has always been focused around education and I am running for school trustee to continue making contributions to Helena's educational community. My career has provided me with key areas of experience and the essential skills to add value at my first board meeting. Given the economic realities our school community is facing, I believe having the skills and knowledge to effectively participate and contribute on day one is critically important.
I believe that effective trustees are essential to quality educational systems, and I feel that I can make a positive difference as a Helena Public Schools board member. During my 18 year tenure as an educator in Montana, I have been steadfast in my commitment to fostering academic, social, and emotional growth for all students.
As an elementary principal, I have worked closely with school board members and have attended countless board meetings. I regularly made board presentations on a variety of operational and educational issues with the primary focus of increasing student achievement and implementing programs that lead to school improvement. These experiences have provided me with a strong foundation and knowledge base that I am excited to share should I serve as a school trustee.
My 15 years in the classroom has provided me with a wholehearted appreciation for educators and the demanding nature of the profession. As an elementary school principal, I know first-hand the importance of recruiting and maintaining high-quality educators and ensuring that they have the support they need to do their jobs. This perspective will be especially valuable when faced with board decisions that directly impact the day-to-day lives of Helena's educators.
My top priority is making policy decisions that support educating every child to their highest potential. I have demonstrated strong leadership skills in data-driven decision making and, as a school principal, I have provided leadership that resulted in improved academic achievement in a time of budget shortfalls. This experience provided me with an opportunity to develop a fiscally prudent approach to decision making. I have also gained a strong understanding of union issues and negotiations, and worked to the extent possible as a partner with the union, creating relationships that enhance the work environment. Other areas of experience include curriculum development, instruction methodology, and personnel issues. I feel that all of these skills are directly applicable and, if elected, I look forward to working with board members to find ways to improve our already strong educational system.
What are the biggest issues facing the school district?
The current, unsustainable framework of both the elementary and high school budgets is of major concern. This, coupled with relatively flat demographic growth projections and a decrease in revenue as a result of East Helena High School students leaving the district brings budget issues to the forefront. In addition, the need to continue addressing our aging infrastructure has been well documented and warrants continued support.
I strongly believe, and data supports, that a fundamental key to a students' success in school is the quality of their teachers. Having been a teacher in the Helena school system as well as having my two children participate in and graduate from the Helena public school system, I know that Helena has excellent and dedicated teachers. As budget and facilities problems are addressed, it will be both essential and challenging to ensure that the district retains high-quality and well-supported educators.
What is the district doing well?
Recent increased program rigor and the implementation of effective educational strategies have resulted in improved academic achievement at all levels across the district. It has been exciting to watch Helena's academic achievement measures grow from scoring below state averages to currently being on par with top AA districts across the state.
Although the process was long and at times arduous, the garnering of community support to pass bonds for constructing three new elementary schools and making improvements to several others was a big win.
Helena is blessed with voters and a community of educators including support staff, para-educators, teachers, administrators, and trustees that genuinely support public education. These committed, talented, and motivated individuals work collaboratively to provide the best educational system possible.
What could the district do better?
Recent Helena School Trustees have been tasked with infrastructure and budget issues….two challenging problematic areas of concern that have been years, even decades, in the making. Thus, it is important to note that these issues are a culmination of problems that have developed over time. We are faced with a difficult economic reality, revenues are not projected to be sufficient to continue on the path we are currently taking. The Trustees have recognized this in recent meetings. Efficiencies throughout the school system must be found and implemented.
I am asking for the public's support in the upcoming election and, in doing so, I commit to being part of a solution, and working side-by-side with other Trustees. Helena is a special place and our educational system is a key contributor. If elected, I will focus on improving policies and planning that lead to a healthy and sustainable budget and quality education for all.
Ralph A. Moody (write-in)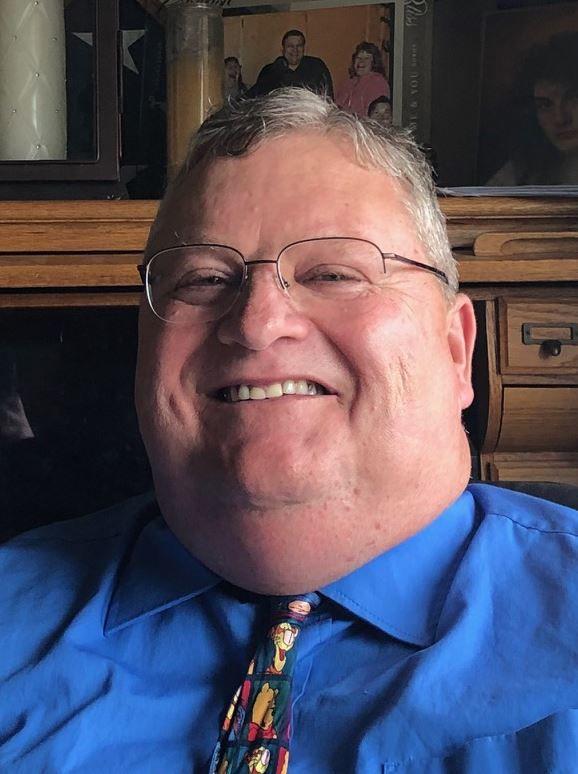 Education: Bachelor of Science in Nursing
Work experience: last 21 years have worked as a Registered Nurse.
How many years have you lived in the Helena school district?
Why are you running for the school board?
I found this to be a difficult question to answer because it made me look at myself in an objective way. I have no super powers, no book of answers, not even a magic wand. What I do have is many years of working with different groups of people with very different ideas, concerns and needs. I have great critical thinking skills and am a strong team player. I also have a strong desire to 'Get up to speed' on exactly what the board is dealing with as they help the district run smoothly. I also feel it is time to get off the sideline and get more involved where I can, to assist our district.
What are the biggest issues facing the school district?
In my opinion I feel like inadequate communication complicates any issue. The district deals with too many important issues to list in this format. I believe any issue, financial, enrollment concerns or safety matters get complicated by poor communication or not enough 'active listening'. Sometimes it seems like rumors, misinformation or just different personalities get involved and folks lose their direction. There are seldom totally 'right or wrong' answers as each party is looking to help the situation and all want the best for our students and staff. This election is unique in at least one important way. There are so many candidates, all with different strengths that the district will be better off despite which ones are elected. I would like your vote, but more important than which people are selected, is the fact that the voters exercise their right and VOTE!
What is the district doing well?
I believe the School Board/District are doing many things well. Especially with increased enrollment, limited funding, class size and a multitude of regulations/accommodations that need to be considered. I think the district has done well keeping the academic standards high while the students compose many championship teams. A well rounded educational experience is available for the Helena District students.
What could the district do better?
I believe it is critical that everyone involved with the district realize the incredible pressures on these young people we serve. With all the devices and social media being so available, these young people are being instantly informed of all sorts of news... good and bad. Bullying, over/exposed pictures, rumors and many other issues are increasing the peer pressure for this generation, as never before experienced. Past generations had 'more time' to process their information and make their decisions. I want to help make everything available for these young people to make the healthiest decisions and not be pressured into anything negative. I am proud of the Helena School system and very grateful that our children experienced and received such a great educational experience....
Mike Spreadbury (write-in)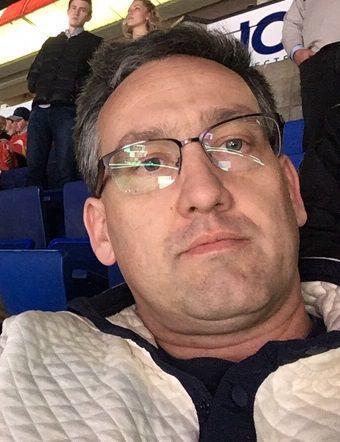 Helena Town Car PO Box 5522 Helena MT 59604
Bachelors: Geology; Lehigh University 1994 (top 35 University in USA at time)
Secondary Education; University of Montana School of Education: 2001
Helena, Great Falls, Kalispell, Bigfork, Whitefish, Seely Swan-Condon MT, Phoenix AZ, Vermont Ski Academy, Therapy Specialty School Hermosillo Mexico. Years 1998-2019
Consultant—Geological Sciences, Republic of Korea 2013; US Geological Survey 1994
FEMA Officer 2006-2008; Exceptional Service (1% awarded) mitigating disaster damage.
Helena Entrepreneur: Helena Town Car Company—Statewide Limousines 24/7; 2015 to present
How many years have you lived in the Helena school district?
Five (5). Montana Broadfield Science Educator grades 5-12
Why are you running for the school board?
Not for personal gain; to encourage the best education, experiences, and retain teaching staff for Helena's future. The wealth of talent in the Helena community can be integrated with the academic and other talents of students—to better utilize resources, and in totality benefit everyone. The Helena School Board needs qualified leaders from our community who can continue oversight for the next three years, and truly give their best effort. As someone who has been employed by HSD#1 for the last 5 years, I am familiar with staff, teachers, students, and administrators of the Helena Public Schools. My education and experience with the Helena District allows me to be a highly qualified candidate for school board to benefit our community, students, and future of our city.
What are the biggest issues facing the school district?
The infrastructure of Helena High School & Capital High School are from the 1950's and 1970's respectively (with some updates). As a District who prepares students for Ivy League Colleges, Military Service, and highly skilled technical or other specialty careers we need to seek solutions for our community. Other than the structural issues that faced Central School, the High Schools needed a plan for infrastructure improvement prior to the Elementary Schools. The leadership to streamline and limit costs of District Administration is overdue. The ability of the Helena District to comply with its goal to serve this community (and not simply answerable to itself) through Community Partnerships needs to be developed and implemented. The ability for this District to quickly place vetted and qualified volunteers in schools is a way to allow the rich talent of our community to assist our youth and encourage their future in Helena and beyond.
What is the district doing well?
The establishment of a credit-based graduation standard by the School Board was a good assessment of current practices and outcomes for our students. The board should be commended for that work. As for schools, the music, and performance departments win national competitions (as has the science and other areas) and have the attention and enrollment of Julliard (a top New York Music school) staff children; these and other programs should be funded and continued. Our technical education is well established and should also be encouraged and supported. The Special Education staff is exceptional in their work and dedication to our student's needs. The gifted and talented programs, and support programs like counseling are a great enhancement to maximize our student's potential. The parental involvement for Elementary Education is second to none, and a great sign for the future of Helena Schools.
What could the district do better?
The District should be more responsive to new ideas, simple improvements that can enhance the work experience of our dedicated district staff. Support for district staff needs to ensure job security and recognition. The grant of tenure to teachers should be celebrated as an accomplishment instead of eluding the "pink slip" after four (4) years of "hunger games" type avoidance of the proverbial axe. A volunteer coordinator is needed for the district who is responsive to specific requests to assist our students; the effective placement of these volunteers in a setting that allows their talents to be disseminated to students. A new Master Sub Program that allows community members with highly trained skills and desire to inspire students. The benefit to the district by increasing available guest teachers allows the contracted teachers the ability to rest, take care of family, enroll in continuing education, or enjoy a short vacation. This program will improve student outcomes, staff quality of life, and community "buy-in" to the Helena School District. A mentor program, and/or a school-to-work program needs to be developed for our students to gain valuable life experience from work, and enriching experiences interacting with our best business leaders, and people of high moral character. Helena will retain our students as welcomed contributors to our community, build our tax base, and to ensure a vibrant future for Helena, Montana.
Justin Stolp (write-in)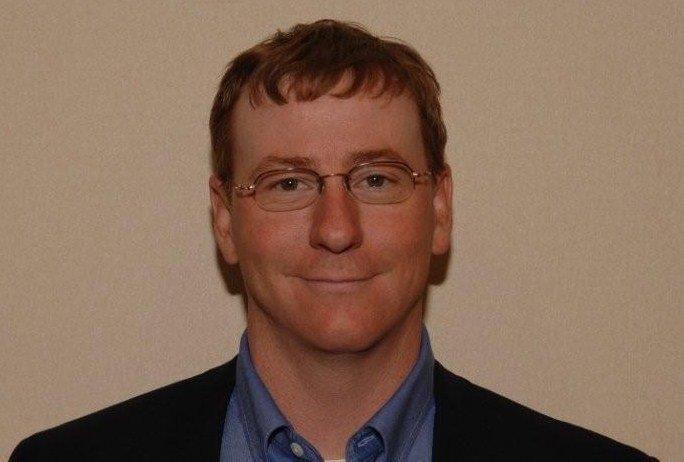 I have over 17 years of experience working with all aspects of Information Technology projects focusing on project and program management. As a Project Manager for the Montana Department of Justice I focus on the Legal Services Division and all bureaus within that division. During my time as a consultant I served as the Project Management Office Lead for the U.S. Department of Treasury Internal Revenue Service (IRS) Information Return Document Matching (IRDM) Program, the California Administrative Office of the Courts (AOC), the New Mexico Department for Workforce Services (NMDWS), the Motor Vehicle Division in Montana, and the plasma physics program for the Department of Energy at Sandia National Laboratories.
How many years have you lived in the Helena school district?
Why are you running for school board?
I have always been interested in the process of educating individuals, particularly through high school. It is this interest that has inspired me to engage with my community by running for the school board. I have only acted as an observer of the education system until now. My run for the board is an effort to better understand the inner workings of the Helena School District and use my experience and skills to help provide the best education to the most children possible.
What are the biggest issues facing the school district?
As a current outsider to the education system, it would probably be inappropriate for me to assume I understand the details of current issues. I am not approaching this run for the board with a list of changes that need to be made. Instead I hope to learn about any existing issues and help the board discover any currently unknown concerns. It takes a team to solve issues on the scale of the Helena School District and I hope to work with the entire board on those resolutions.
What is the district doing well?
From where I stand, on the whole I believe that the district is doing a good job.
What could the district do better?
I am not sure what the difference is between this question and the "biggest issues" one above.
Phoebe Williams (write-in)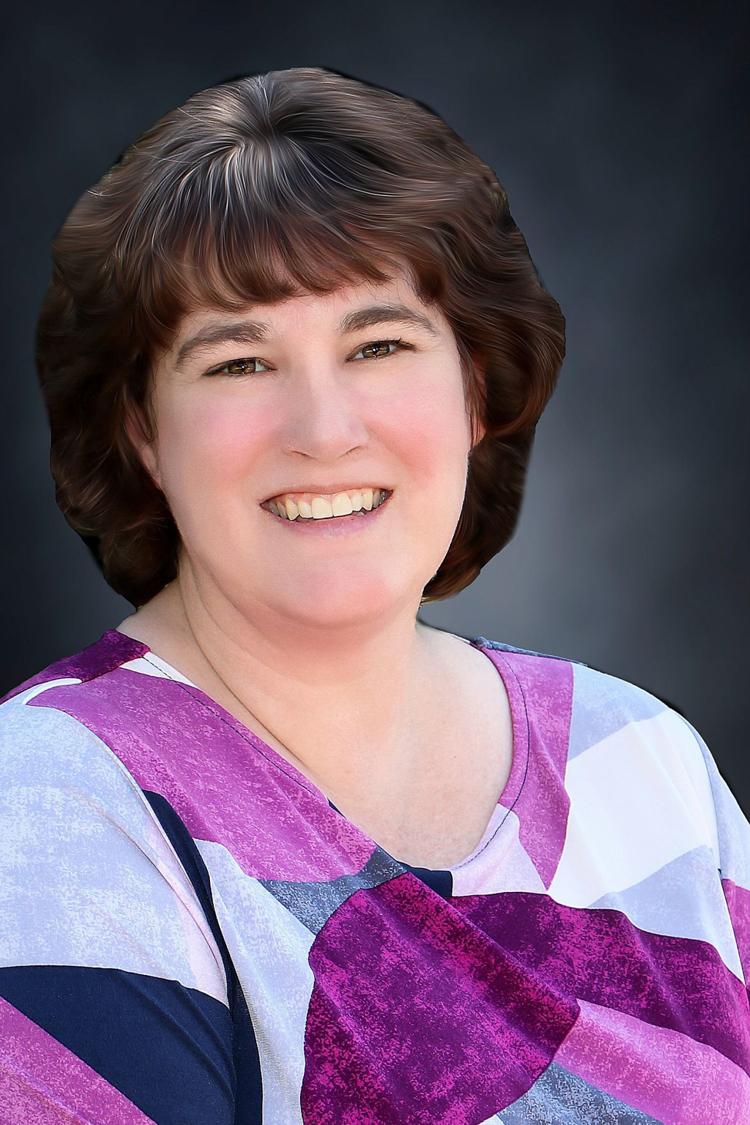 Education: Bachelor Degree in Political Science; Minor in Public Administration
Work experience: Property Manager, Campaign Deputy Treasurer, Business Management and Executive Office Administration
How many years have you lived in the Helena school district?
I grew up in Helena and started work in eighth grade bagging groceries at Buttrey's Foods. Throughout high school I was an avid basketball player, attended Girls State and was published in Who's Who in American High School students. I spent one semester at Carroll College and then went to Dillon and attended a semester at UM Western. I returned to college and graduated from Montana State University. My family moved briefly to Hardin, Montana, but came home to Helena to live and grow. All five of my kids have been in Helena schools.
Why are you running for school board?
I believe school boards play a vital role in the education of children. I have four children in the Helena School District. I want to be a part of the team that creates the strategies on the best ways to help our students be successful learners, productive citizens, and future leaders. I believe we need to look for creative ways to spend our budget that allows the district to retain highly qualified teachers and that teachers, employees and students have a safe place work, learn and grow every day. My focus will be on professional development and student achievement (helping each child reach his/her full potential by addressing the whole child in order to become productive citizens of Helena and Montana.) I also believe it is important to engage the community and get as many partners as we can to help our kids be successful.
What are the biggest issues facing the school district?
After reviewing last year's financial report and meeting minutes it appears that budget will be a big issue moving forward. It is going to be a challenge to sustain employee pay levels while focusing on quality through recruitment and retention efforts. It will take hard work and thoughtful research to work through the challenges of a budget deficit. This will require an in depth look and understanding of the budget as well as a strategic plan that outlines the intent for retaining staff and education our students.
What is the district doing well?
I appreciate that the district has continued to promote neighborhood schools. As a parent I like that my children go to school close to home and are not spending a lot of their time on the bus each morning and afternoon. It also allows parents to be more involved with the school and the teachers to take an active role in their child's education. Parent engagement is a focus of Title programs and ESSA. As an advocate for education and parental involvement, I will work to address these issues.
What could the district do better?
I would like to see the Helena district engage in Career and Technical education programs at the middle school level. It could increase ANB funding for 6th, 7th and 8th grades by offering exploratory career awareness and hands on skill development to create a path for their future. With this early engagement students will be better prepared to go directly into the workforce at higher paying jobs or to continue their education with a much higher degree of focus and direction for their career goals.