Monday morning, those seeking a cup of coffee and fresh baked goods will have a new option with the opening of 1889 Coffeehouse in Helena.
The name of the coffee shop was crafted to reflect the date Montana became a state, Nov. 8, 1889.
Brett Wiensch, along with his wife Heather and daughter Ashley, have been busy on this project for about 20 months, from teardown of the site, which housed a gas station and car lot, to opening. Delays included soil inspection by the Department of Environmental Quality, which unfortunately changed the planned opening date of Nov. 8.
Weinsch said much thought and research went into what is now a coffeehouse with fresh food selections. His daughter desired to open a bakery. Weinsch has restaurant management and beverage brokerage in his background. They put their heads together and, since he didn't want to rely on just a bakery and compete with the other established bakeries in town, they kept looking for a focus. Born was the idea for a place that would offer coffee with baked items and fresh lunch and dinner menu selections.
This is a small business start-up original to Helena, Wiensch said. The concept has been in the works for about two years and, Wiensch said, they have done their research to ensure longevity.
In seeking product, Wiensch met up with Ghost Town Coffee Roasters in Bozeman and was excited about the company's 1889 signature blend roasted coffee beans. The beverage will be featured and will be available on nitro, a very cold but not watered-down beverage.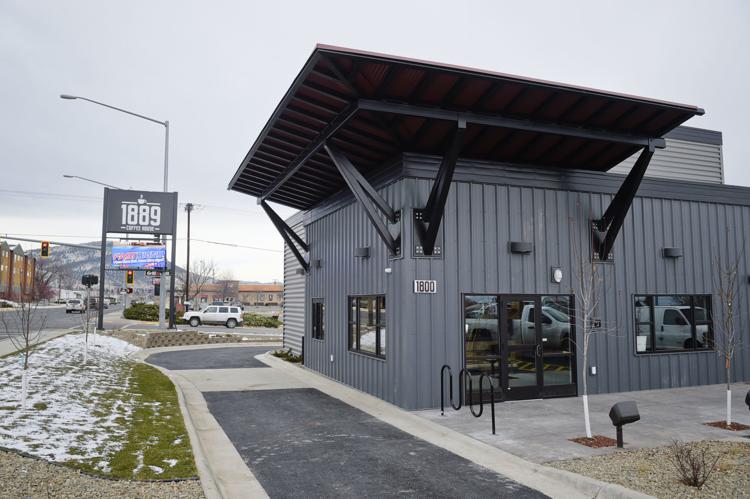 You have free articles remaining.
Breakfast sandwiches, soups, salads, sandwiches and burritos will be on the menu.
"We are doing something different in offering a healthier choice," Wiensch said, emphasizing the convenience of the drive-through. "Moms will appreciate that when the weather turns and they don't want to grab the kids and get out of the car."
Everything on the menu will be made fresh. Eggs will come out of the shell. Cheese and butter won't be made from chemicals and bakery items will be baked in-house.
"Nothing will be microwaved and we don't even have a walk-in freezer," Wiensch said.
For three months, Wiensch analyzed the traffic flow in the area and researched prices.
"We won't cut quality or skimp," he said.
Part of the business concept includes giving back to the community. Opening day, part of the proceeds will go to the Montana Historical Society. Additional days will be scheduled during which a portion of the proceeds help Helena non-profit organizations.