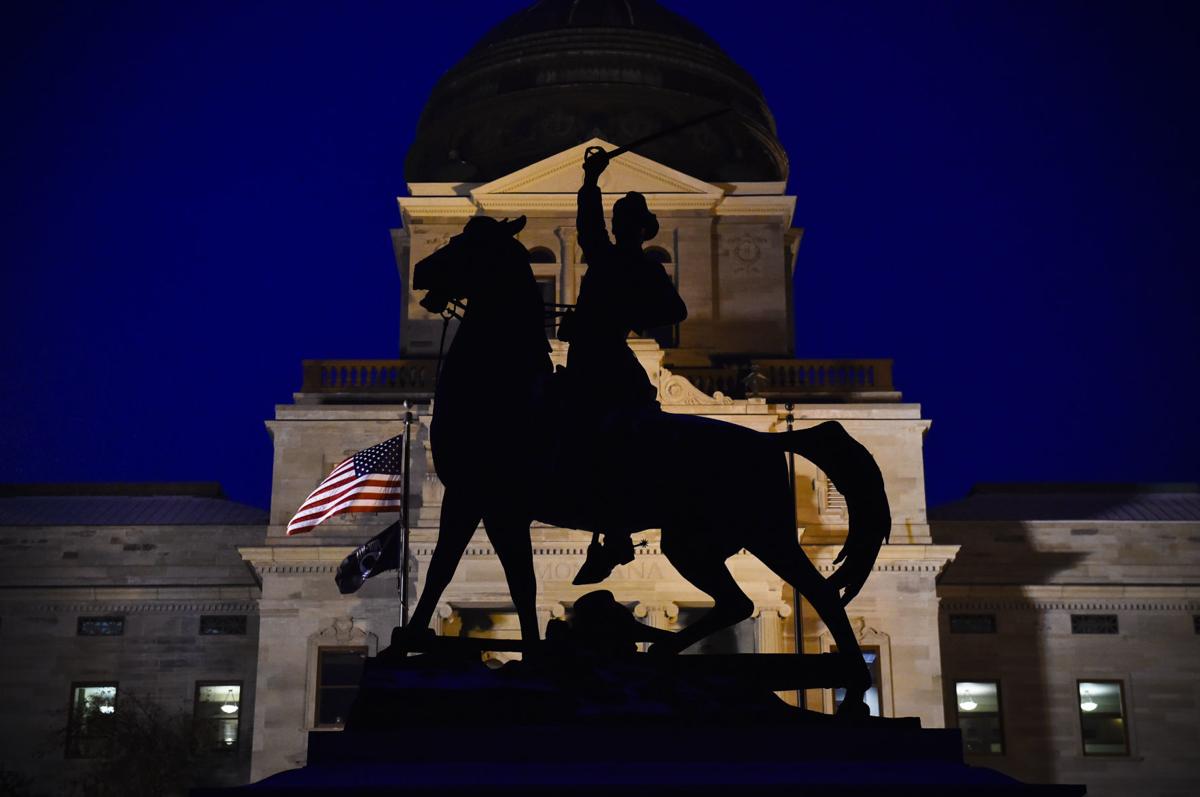 Helena is on track to continue its slow economic growth over the next several years, according to the University of Montana's Bureau of Business and Economic Research. 
The bureau started its annual Economic Outlook Seminar tour in Helena Tuesday. At that conference, bureau director Patrick Barkey said Helena is growing at a slightly lower trajectory than the rest of the state, largely because the local economy is bound to state government. 
Since 2013, the Montana economy has grown by about 30% while Helena has grown less than areas such as Bozeman, Missoula and Billings.
Barkey said Lewis and Clark County wages were flat from 2016 to 2018 before growing 5% in 2019. This is despite a drop in state government jobs and spending in 2018, due to cuts during the 2017 special session. 
State government work makes up approximately 53% of the local economy, according to Barkey. Despite some challenges in the retail sector, Barkey said Helena has seen "some impressive growth." In particular, Barkey remarked how the town has carved out a niche for itself as a trade center for insurance and health care, particularly in the tech sector. 
Barkey is predicting 2% growth in 2020 and 1.6% growth in the years that follow in Lewis and Clark County. This growth is about on par with the state average. 
"You never grow as fast or slow as the rest of the state in Helena," Barkey said. "You also don't decline as fast."
Cathy Burwell, CEO of the Helena Area Chamber of Commerce, said this is largely due to the stability of being the state capital and the presence of government jobs. She said the Helena area has historically been the "most stable economy of the larger cities in Montana." 
Burwell followed Barkey with a presentation that took a closer look at local numbers. She reported that 34,596 individuals were employed in Lewis and Clark County in December 2019. This is up by approximately 494 people from December 2018. Currently, the unemployment rate in the county is 3%. 
According to a Policom economic analysis of 550 U.S. cities with a population under 50,000, Helena ranked in the top 5% economically, taking 24th place. The only Montana cities that ranked higher are Kalispell, which ranked 10th, and Bozeman, which ranked first. 
Burwell said Helena is on par with the rest of the United States and higher than most of Montana in terms of income levels. Per capita income in Helena for 2019 was $35,278, compared to $27,308 in the state and $29,829 in the U.S. overall. 
The cost of living dropped from 101% in 2018 to 94% last year, according to Burwell. Food costs dropped from 106% to 102%, utilities were flat at 87% and other costs rose from 101% to 103%. 
The numbers Burwell presented said there are approximately 3,500 businesses in Helena and the Helena Valley. She said 78% of those businesses employ 10 or fewer people. 
In 2019, only 31 homes were built in the Helena area under $200,000. Additionally, only 19 homes costing between $200,000 and $300,000 were built in the area. According to Burwell, the homes that she would call "affordable," under $250,000, are typically only on the market for approximately five days on average. 
Burwell said that average home prices continue to rise, but the overall economy of the Helena area remains stable. 
Get local news delivered to your inbox!
Subscribe to our Daily Headlines newsletter.