Montana Joining Community Forces held its annual resource fair and veteran stand-down Saturday in Helena. 
This marks the fifth year in a row that the group has hosted this resource fair and the second year the fair has been in the Lewis and Clark Fairgrounds exhibit hall. 
Brandy Keely, president of Montana JCF, spent most of her day Friday setting up for the fair. This year's event had more than 60 vendors offering information and services to service members and then the general public. Keely said the idea behind the resource fair was to raise awareness and education about many of the services that are offered for veterans. 
"We just have so many wonderful resources for veterans," Keely said. "Many go so underutilized." 
Keely said the fair had approximately 150 visitors in 2018. The group's goal was more than 200 this year.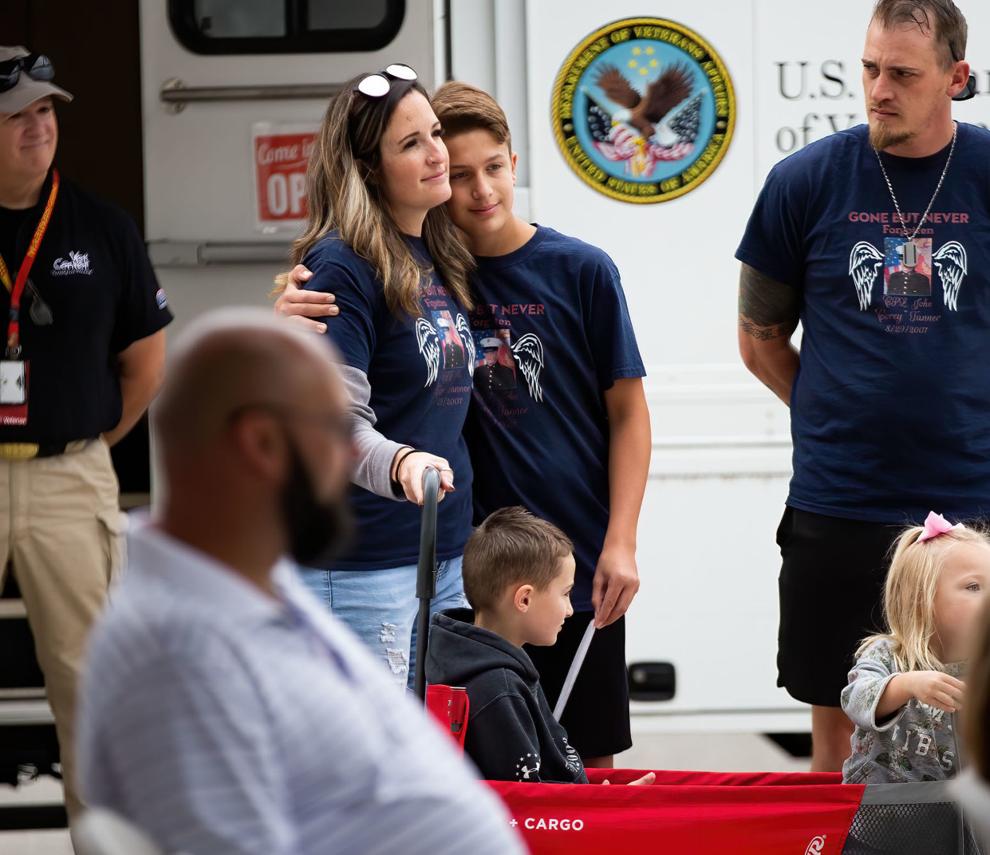 The day started with an Honor The Fallen walk/run before the fair opened to veterans and their families. After the veterans had ample time to explore the resources, the fair then opened to the public.
"We used to have it as only veterans," Keely said. "But we understand how important this is to the general public so we opened it up." 
This brought additional family and kid-friendly attractions, such as a petting zoo. However, there was still a focus on veteran services. There were vendors and representatives offering advice and information on family care services, health services, housing, employment, education, financial and legal services. There were also haircuts and massages for veterans and free lunch on offer. 
There were several vendors offering advice and services in their field. Health services were provided by representatives from the Helena YMCA, National Guard, Youth Connections, Lewis and Clark Public Health and the Montana Department of Health and Human Services. These vendors spent the resource fair working with individuals to enhance their overall health and well-being, with a strong mental health component. 
Keely said the JCF focused on improving what it has already been doing rather than trying to grow its offerings this year. However, one new offering was called Bunker Labs. This special part of the event saw veteran entrepreneurs meet with and speak to other aspiring entrepreneurs. Keely said they would give advice and inform on resources available for veterans to start their own business.
The event had dozens of sponsors and entrepreneurs, many from the Helena area. The primary sponsors for the event are Carroll College, United Way, AARP of Montana, Toyota Motor Company and the U.S. Department of Veterans Affairs. The Montana Joining Community Forces coalition was formed to serve Montana communities by centralizing, expanding and maximizing the resources available to service members, veterans and their families.