Flocks of flamingos have been spotted around Helena standing on people's front lawns. While the birds are not native to the area and their migration has no pattern, the cause behind their existence here is very important.
The bright pink lawn ornaments are part of a fundraising effort by North Valley Community Park Development, a nonprofit group working toward building a park on 18 acres of county land on Guthrie Road in Helena's North Valley.
The group is working hard to raise about $800,000 to develop the empty lot within their subdivision that was put aside by developers to become a park. Overseen by a board made up of Leah Norberg, Jason Cech and Travis Light, the group has been organizing fundraisers and seeing them through with community support since last August. Those included a neighborhood garage sale with barbecue and night out at Buffalo Wild Wings. The flamingo flocking is the latest and greatest idea.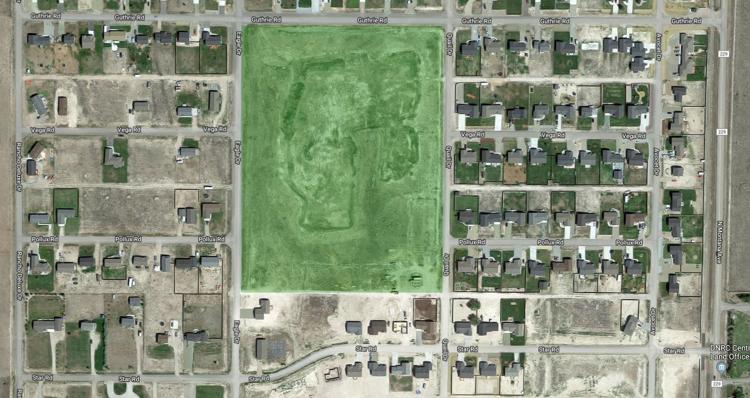 Norberg said she was looking for an idea that hadn't been done before in Helena. Flamingo flocking is the answer.
"It's like when you hear 'Festival of Trees' you think of Intermountain," Cech said. "We want people to see flamingos and think North Valley Community Park Development."
Participants designate an address to get a flocking. For $10, board members will place 10 flamingos in that front yard with a sign and letter that explains the birds' arrival. A $15 donation buys 15 flamingos and $20 lands 25 flamingos in the recipient's front yard. The flock remains for 24 hours and then gets moved to the next location. Afraid of being flocked, insurance to guard against the act is $15. Flocks can be placed anywhere throughout Helena.
Flocking is available through Sept. 30. All proceeds go toward the park fund.
You have free articles remaining.
Park plans are still in the planning stages. Norberg said in addition to a playground, they want to incorporate sports fields, tennis courts, walking trails and a community garden. Cech said he would like to see barbecues and school field days take place at the location.
"We want this to be another location to hold Helena events, but in the North Valley," Cech said. "We're willing to put in the work to help the community."
While the park is located in the North Star Housing Division, none of the people involved think of it as an exclusive park. They hope all the nearby communities will participate in the planning and fundraising and see the project through to maintenance.
"It's a county park," Light said. "We'd like to see events from town come out here."
The board is working with county and city officials as they navigate the process.
"We've been making a lot of contacts," Light said, "and we're still learning."
To schedule a flocking, or to buy insurance, visit www.nvcpd.com.