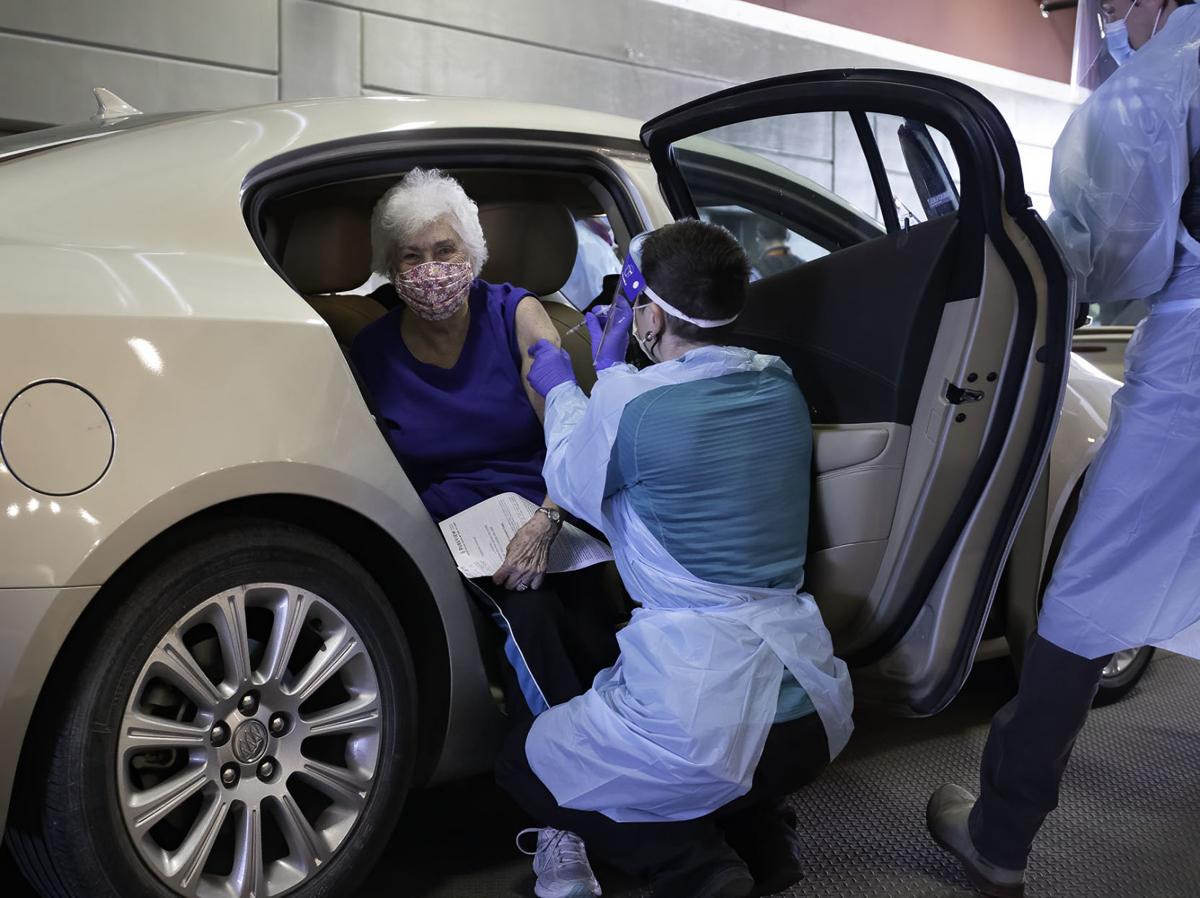 The Helena City Commission has approved a resolution lifting the local disaster emergency declaration it made at the onset of the COVID-19 pandemic.
"The greatest asset to the city of Helena in creating a declaration of disaster is it opens the door to accessing emergency dollars," City Manager Rachel Harlow-Schalk said at Monday's meeting, later adding "whether or not we can receive federal funding is not impacted by our removal of the emergency declaration within the city of Helena."
The city approved the declaration March 16, 2020. It activated local disaster emergency plans.
Lewis and Clark County is expected to repeal its emergency declaration in the coming weeks. The county commissioners have been out of town in attendance of a National Association of Counties conference.
Gov. Greg Gianforte on June 30 announced he is lifting Montana's state of emergency for the coronavirus pandemic, more than 15 months after it was imposed under his predecessor.
"We're getting back to normal," Gianforte said. "The reductions in infections, the reductions in hospitalizations says we're on the other side of this."
Harlow-Schalk echoed the governor's words Monday.
"There are two points to this removal," she said. "The first is to identify we are no longer in a state of emergency in the city of Helena, and we are moving back to operations and activities in the community."
She added the second reason for the removal is that newly enacted legislation stripping local health experts of their ability to protect their communities now requires such declarations be approved by "a second approval agency, which means that any restrictions by what would have been the public health agency are now required to be approved by the local government that's impacted specifically by elected officials."
City Commissioner Andres Haladay asked if repeal of the local emergency declaration would require citizen advisory boards to meet in person.
Harlow-Schalk said such boards and committees could still meet via teleconferencing platforms.
"No, it does not remove the opportunity for those boards to continue to manage their attendance as they choose to, either virtually or in person or hybrid," she said.
She added the city's repeal of the emergency declaration also does not prevent private businesses from implementing their own restrictions.
While communities around the country have seen slow declines in new infection rates and hospitalizations up through June, the Associated Press Tuesday reported the number of new cases per day doubled over the past three weeks, driven by the fast-spreading delta variant, lagging vaccination rates and Fourth of July gatherings.
Lewis and Clark Public Health reported Tuesday that 56% of the total eligible population has been fully vaccinated, well below the local health department's goal of 70%.
About 5,600 more county residents would need to get vaccinated to reach that goal, according to LCPH.
Lewis and Clark County Public Health Officer Drenda Niemann said Tuesday county cases at the present are "trending nicely down," but that more residents need to get vaccinated, especially with the new school year approaching.
"When a person makes a decision to either get vaccinated or not, it's not a personal decision. It's a decision that affects our entire community," Niemann said. "If we want to end this pandemic, we need to get more people vaccinated."
Niemann said LCPH has begun to ratchet down its incident command operations.
The department has started releasing the temporary employees it hired to help with those efforts, and Niemann said the department is getting close to conducting work such as contact tracing entirely with full-time staff.
"We are no longer treating this as an emergency," she said. "This is now a vaccine preventable disease."
In total, Lewis and Clark County saw 7,076 COVID-19 cases, and 6,978 recovered.
There were 91 COVID-19 related deaths in Lewis and Clark County.
There remains seven active cases as of Tuesday.