Helena potter Adam Field has molded some relationships with people in the entertainment industry, having recently wrapped up a collaboration with Houseplant, a company headed by actor Seth Rogen, for a limited run of products.
Field took on the monumental project of making over 200 ashtrays and cups for Houseplant in April. This came after years of connections in and out of Hollywood. Houseplant, which commissioned these pieces as part of a featured artist series, is a cannabis company founded by Rogen and director Evan Goldberg, director and/or producer for many Rogen vehicles.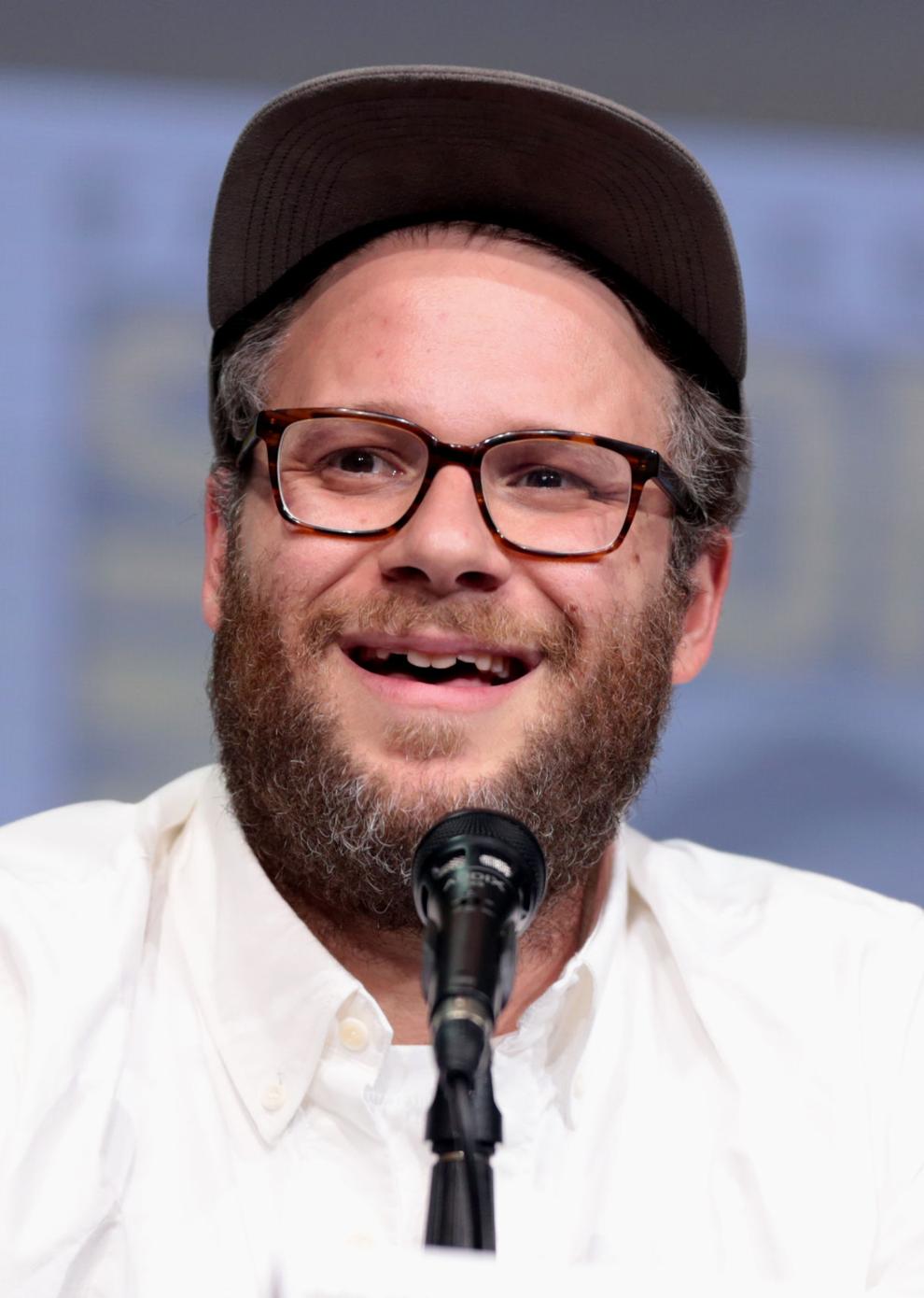 Houseplant's listed goals are to provide quality cannabis to customers but also expand on cannabis education. Besides selling their own strains of cannabis, the company also sells non-mass produced accessories, which is where Field comes in. He worked from a design that Rogen created. However, for this limited run, Field went all out, applying the intricate design work of a master potter.
Field described it as the "skeleton of Seth Rogen's design" with his own flair. Field was the second artist to ever be featured as part of Houseplant's limited series.
Each item made by Field and his team comes with a numbered certificate of authenticity marking it as a part of the limited series. Field said the idea with these items was to "elevate daily routines" by having an item that feels more personal than something mass produced that you could buy from a big box store.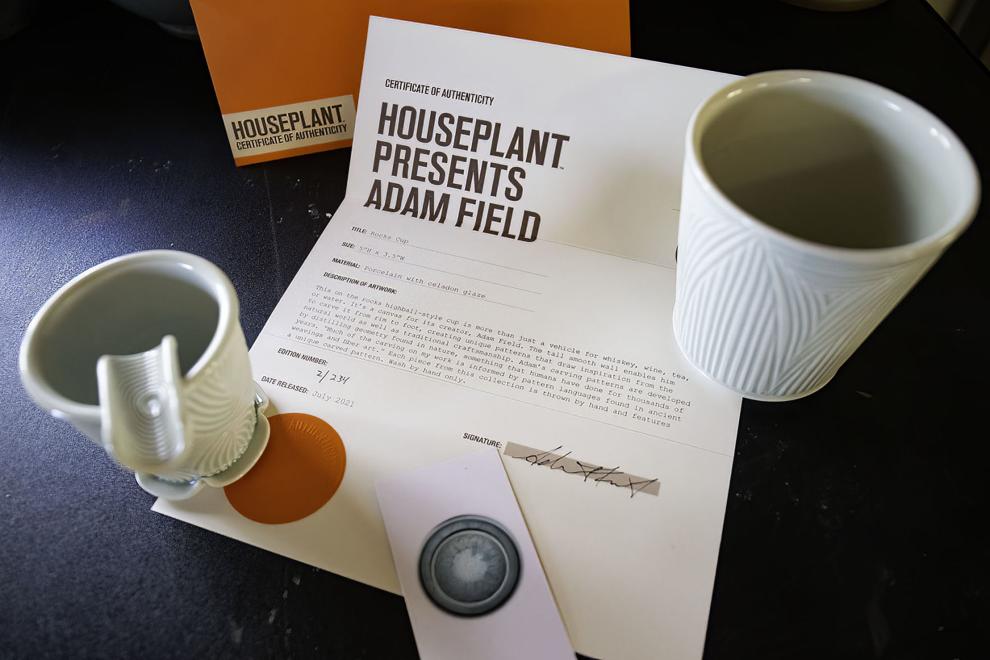 "They take me around two hours," Field said of the time it takes to make each piece. "But what I say is they took me two hours and 24 years of experience."
The order was fulfilled over the summer. Field and his "dream team" of artists from the local Archie Bray Foundation and friends from Portland, Oregon, all the way to Asheville, North Carolina, came in to help. Field said he put himself into a bit of a conundrum by being a "yes man" and when it came to negotiating the time the order would take.
"I swear I woke up in a sweat at 5 a.m. thinking 'I need to get to the kiln'," Field said. "It really did take a dream team of people to make this happen."
What also made it happen was the wild story that led Field to where he is today. Born in Colorado, Field's love for the arts really started the summer after fifth grade when he went to art camp.
"I know it sounds kind of silly, but it really changed everything for me," Field said. "It made me think that this is what I really wanted to get into."
It was photography that first captivated Field. Throughout the '90s he was a photographer. In 1997, he took his first pottery class as a junior in college. He recalled he finally had a chance to take that pottery class that was always filled up, since he had first crack at electives.
Being in that clay studio and the inevitable shift of photography to digital spurred Field to change his focus. Field said he found that he was good at pottery and friendly competition with some of the classes' more-experienced students inspired him to do better. Photography would take a backseat, but he reincorporated it later in life via his marketing strategies for his pottery business.
Field would move to San Francisco, working at a ceramics supply store, which gave him ideas about how he might approach his own business one day. He would do a residence in Maui, Hawaii, where he was able to sell his work.
"I learned there that the sales side didn't have to be the dirty part of the art world," Field said. "You see all these tourists there that want to take something back with them, and I could confidently tell them what I was selling was unique. They also gave us instructions on how to deal with all the celebrities which would come through there on a daily basis."
Field landed in Helena in 2013. It was the Archie Bray Foundation that brought him here as a summer resident at first and then as full-time resident. He would eventually leave that post and make his home in the Helena community.
Field's first brush with celebrity was when he was teaching a pottery class in Brooklyn, New York. He was contacted by David Chang, of Netflix's "Ugly Delicious" fame and owner of several restaurants. Chang's people were expanding to the West Coast, opening a restaurant in California, and wanted to commission some traditional Korean kimchi pots for that restaurant.
Field had spent several years in Korea on an apprenticeship learning how to make these kinds of pots. He was commissioned to make about 30 pots of varying sizes for Chang, and he did so at a community college in California. Field would also do a podcast with Chang discussing pottery, which would lead to more Hollywood jobs.
"A lot of my connections came out of that," Field said.
Rogen would eventually be on Chang's show, which led Field to feel like there was enough of a connection to reach out to him via Instagram. Rogen had started getting into making his own pottery, and looking at the degree to which Rogen had thrown himself into the craft as a hobby, Field wanted to be a resource for Rogen.
"I felt like he was a great addition to the clay community," Field said. "The way he is into weed, he is into pottery now and he had taken it very seriously taking a lot of classes and learning."
However, this initial reaching out wouldn't be when Rogen and Field made that first connection.
Later on Field would be in Los Angeles delivering some pots he had made for Hollywood director and actor Jon Favreau. Favreau, of "Swingers," "Iron Man" and "Chef" fame, had heard Field on Chang's podcast. Favreau, being a chef and foodie, had commissioned fermenting pots from Field.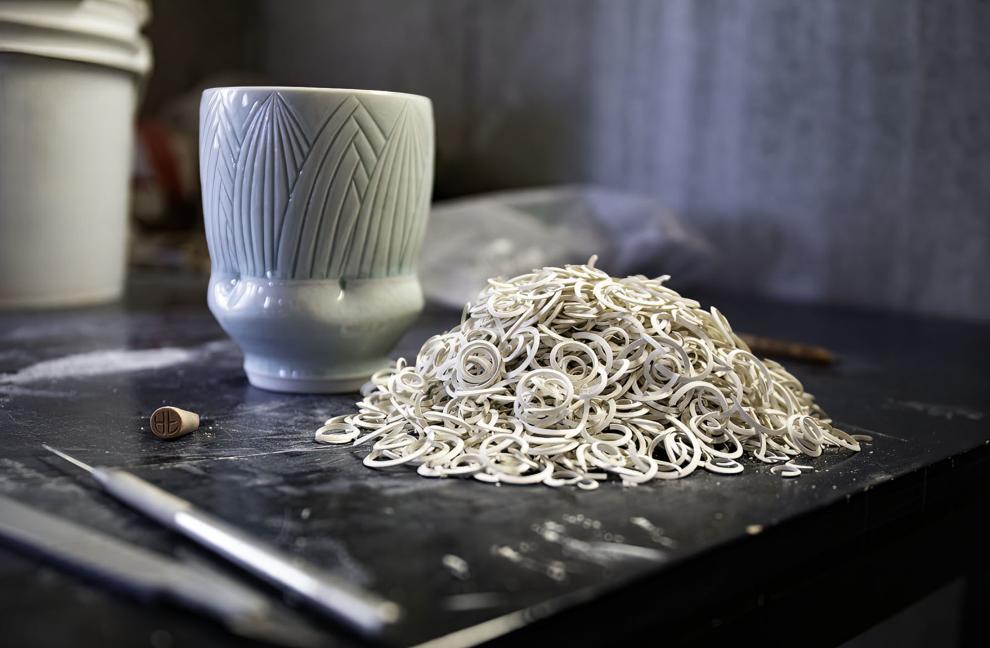 This was during the height of the COVID-19 pandemic and in the middle of Favreau's production cycle on "The Mandalorian." Favreau wanted Field to deliver the pots to him, so he directed Field to people who would test him for COVID during a time of relatively slim resources, clearing him for the delivery.
"It was amazing to have a bit of time with Favreau during lockdown," Field said.
Since he was in LA at the time, Field decided to send Rogen a message. According to Field, Rogen invited him to his home and showed him his pottery studio. Field was able to identify some beginner mistakes and gave Rogen and his wife some tips to help them in their pottery journey.
Rogen then suggested Field collaborate with Houseplant on a project. Field was eager to accept.
"Seth is sincerely into this idea that rising tides lift all boats," Field said. "And he platforms artists like myself."
Fast forward a year and the commission was out of the door in late June and rolled out in August. 
"It was weird for me to ship all these pots out, one of the biggest orders of my career and not hear anything about it for months," Field said. "You know, actors are used to that kind of thing, they finish a movie and don't think about it again until it comes out two years later, but just a few months was strange for me."
Field said he isn't done pursuing big projects. He said he is known in the clay field for his social media connections. He hopes that by using that platform he can present quality clay work in a positive light and get it in front of an audience. Field said if he could work with any celebrity he would choose Jeff Bridges, who Field said has worked with clay for many years.
More of Field's work can be found at adamfieldpottery.com or on his Instagram @adamfieldpottery. You can also watch a talk between Seth Rogen and Field on Field's Instagram.