Helena Postal carriers won a national award for raising nearly 75 tons of food for the Helena Food Share.
The Stamp Out Hunger Food drive, now in its 26th year, is a national drive run by the U.S. Postal Service. In 2018, the entire nation collected more than 70 million pounds of food from 10,000 cities and towns to provide to the hungry and economically hurting.
The Helena Post Office topped all Montana cities and similar-size cities across the nation, winning a national award for the generosity of people living here.
Bruce Day of the Helena Food Share said the food drive is invaluable, especially during the summer months. 
"It's a great opportunity for the community to give and help other families and neighbors," Day said.
The Stamp Out Hunger drive happens on Mother's Day every year. In years' past, a semi-truck has been parked in the old K-Mart lot and packed to the gills with food.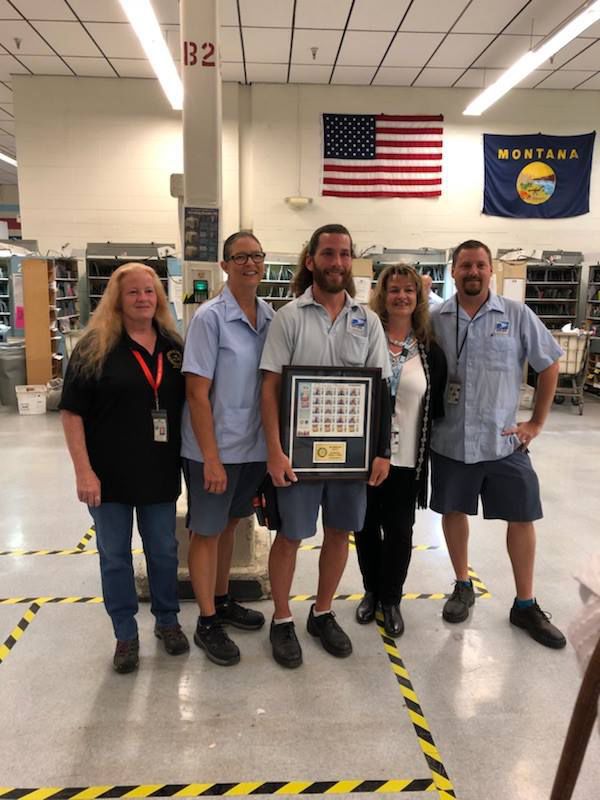 Kyle Adcock, the president of the National Letter Carriers Union's Helena chapter and organizer of the yearly drive, said he has used his personal truck to drive food to and from the drop-off zone.
"What drives me is the community," Adcock said. "Letter-carriers are out on the street every day, the face of the post office."
Those letter-carriers get a sense of who might be struggling and also can be great catalysts for people to give.
Ry Paull, the delivery supervisor at the Helena Post Office, said there are 43 routes in the city and county, and every one of them participated in the drive.
"Anytime a customer puts food out, we take it," Paull said. "It was a pretty impressive year, and shows how impressive the community is." 
Day said donations are always welcome for the Food Share, especially through the summer months.
"The need is just as high," Day said. "Summer is great because people can donate from gardens and people coming to the Food Share can get fresh produce."
Day is grateful for all that the post office has done.
"They really put themselves forward," Day said. "They're willing to take this on and do a great job of it."