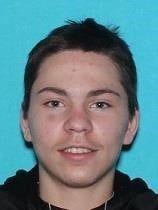 The Helena Police Department is requesting assistance in locating a missing individual. 
Devin Hyden was last seen on Thursday in the downtown Helena area wearing a black hoodie, black basketball shorts, black tennis shoes and a black sleeveless shirt.
Anyone with information about his location is asked to contact Cpl. Lynette Flink at the Helena Police Department at 406-457-8865.