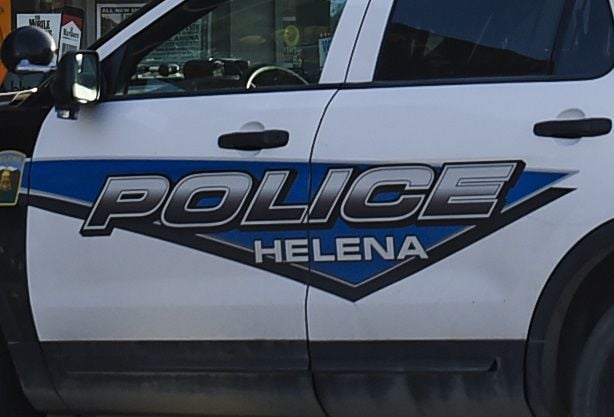 For the first time in nearly 20 years, the Helena Police Department is offering people the chance to participate in a Citizen Police Academy that will include presentations and hands-on instruction related to nearly every facet of police work.
Lt. Brett Petty is spearheading the project and said he began seeing interest from both the public and his officers just seconds after the program was announced. 
"I think it's going to be enjoyable for both sides," Petty said. "It'll be nice just to have that interaction with the public in a positive setting and show them what we're about."
The program is scheduled to run for eight consecutive weeks and is limited to 25 participants. Officials from multiple areas of law enforcement will give lectures and demonstrations on municipal police work every Tuesday from 6:30 p.m. to 9 p.m. beginning April 7.
Those interested can submit an application either downloaded from the department's Facebook page or picked up in person at the Law and Justice Center, located at 406 Fuller Ave.
Applications should either be dropped off in person or emailed to helenapolicedepartment@helenamt.gov. The academy is free and open to anyone 18 or older without a felony arrest or conviction on their record. The deadline to apply is March 13.
Petty said that for the most part, each week will focus on a different side of municipal law enforcement. He plans to invite a couple of dispatch officers one week and someone from the K-9 unit another week. Other classes could include detectives and even representatives of SWAT. He said they plan to create a mock crime scene one week and walk participants through the act of processing a crime scene.
"Those guys really like to show off their stuff," Petty said of his special weapons and tactics officers.
Petty said he believes the last such program offered by Helena police took place in 2003 and there may have been a couple of iterations organized in the '90s, so he ostensibly had to create the course curriculum from scratch.
He said he has leaned on the neighboring communities of Missoula, Great Falls and Bozeman to help structure the local program, as those police departments have run nearly identical academies for years.
"They've been absolutely wonderful and extended any help they can," Petty said. "Their graciousness was great."
You have free articles remaining.
The Missoula Police Department has operated its Citizen Police Academy every other year for the past 20 years, according to department spokesman Sergeant Travis Welsh.
"Our program has been successful," Welsh said, adding that its primary purpose is to better connect with the community his department serves. "When you're standing face-to-face with someone, listening to them speak, you gain a better understanding of why they do what they do."
He said the stronger relationships fostered with the community benefit everyone.
"They might call us for themselves because now they trust us," he said. "We don't want to be the department that drives around with the windows up, not engaging with the community."
Welsh added that aside from time commitments from the officers and refreshments for the students, the program costs very little. 
"The cost is minimal compared to what we gain," Welsh said.
Helena Chief of Police Steven Hagen echoed Welsh's sentiments.
"The amount of time and effort is returned tenfold in the relationships that are built or strengthened," Hagen said in an email.
Hagen also said he was an instructor during the Helena Police Department's "one and only Citizens Academy nearly two decades ago" and that he still hears positive comments from those participants.
"Though I believe the Helena Police Department has an excellent relationship with the community, it can always be strengthened," he said. "One excellent way to do that is through the Citizens Police Academy."
Petty said that in addition to improved public relations, the academy offers the benefit of training 25 Helenans to be more conscious of their surroundings, better prepared to alert the department to something wrong, and knowledgeable resources for neighbors. But at the heart of the program is connecting with citizens on a personal level outside of the negative situations in which people often encounter members of law enforcement.
"We're excited just to have that interaction with the public and show them what we're all about," he said.