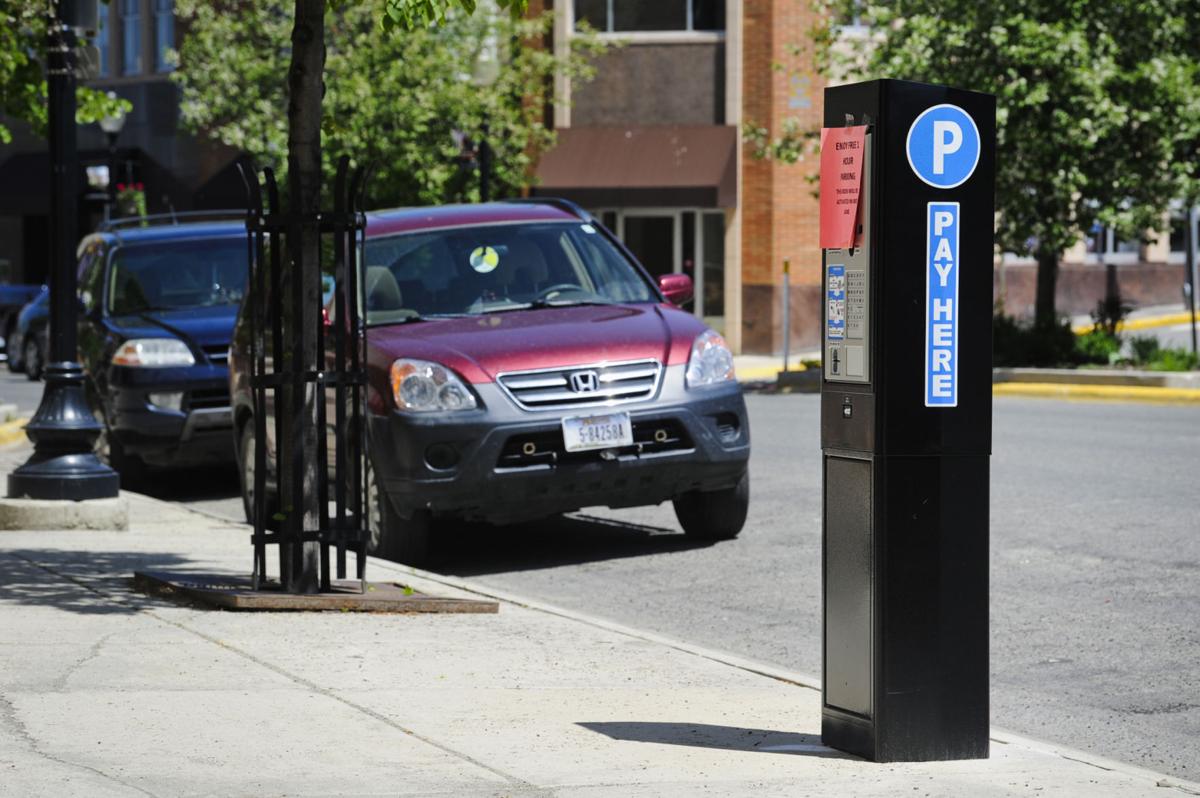 If cars parking downtown are any indication that a pandemic-whooped society is returning to normal, then Helena is apparently on the mend.
Transportation Systems Director David Knoepke told city commissioners July 21 that in the past four months Helena has been seeing a trend back toward normal, in regards to parking revenue. 
Knoepke said parking monies were driven down due to the coronavirus pandemic. In January 2020, on-street and parking fees generated about $26,000. In January 2021, it was down to $15,800.
But he said Helena is seeing a lot of events this year, more events than we've seen in the past.
"We've seen great events with great participation," he said.
And because of that, in the past four months the Queen City has been seeing a trend back toward normal.
"We've always had a benchmark, and we're getting close to that," he said.
He said early this year, the city kept hovering around $15,000 to $16,000 in monthly revenue from on-street parking.
But starting in March, the city got up to $21,000. April was $22,500. Helena had a bit of a dip again in May.
But in June with school getting out and people taking trips, people just wanting to get out and be together, Helena was at $29,000. As of July 21, the city's parking revenue for the month was at $18,000.
"It appears that we're getting back to normal," Knoepke said.
He said the numbers he provided at the meeting are strictly pay-to-park that includes the on-street kiosks and paying in a parking lot. It did not include the parking permits nor the long-term permits for the workers coming back.
Parking revenues go back into the parking infrastructure in order to maintain and improve parking in Helena.
Parking revenues in fiscal year 2019 were $1.8 million and expenditures were $2.1 million. The revenues were $2.3 million in fiscal year 2020 and expenditures were $1.9 million. Revenues were $1.7 million and expenditures were $2.2 million in fiscal year 2021, according to the preliminary city budget.
In March 2020, during the COVID-19 pandemic, the city of Helena temporarily suspended the enforcement of paid parking downtown. The measures were aimed at limiting person-to-person contact, such as officers speaking with the public as well as kiosks and meters as potential vectors.
Micky Zurcher, BID executive director for Downtown Helena Inc., was asked about the most recent parking revenue report.
"As far as our observation, people are downtown experiencing all we have to offer; unique shops, entertainment, and eating and drinking," Zurcher said, adding the "downtown is alive."