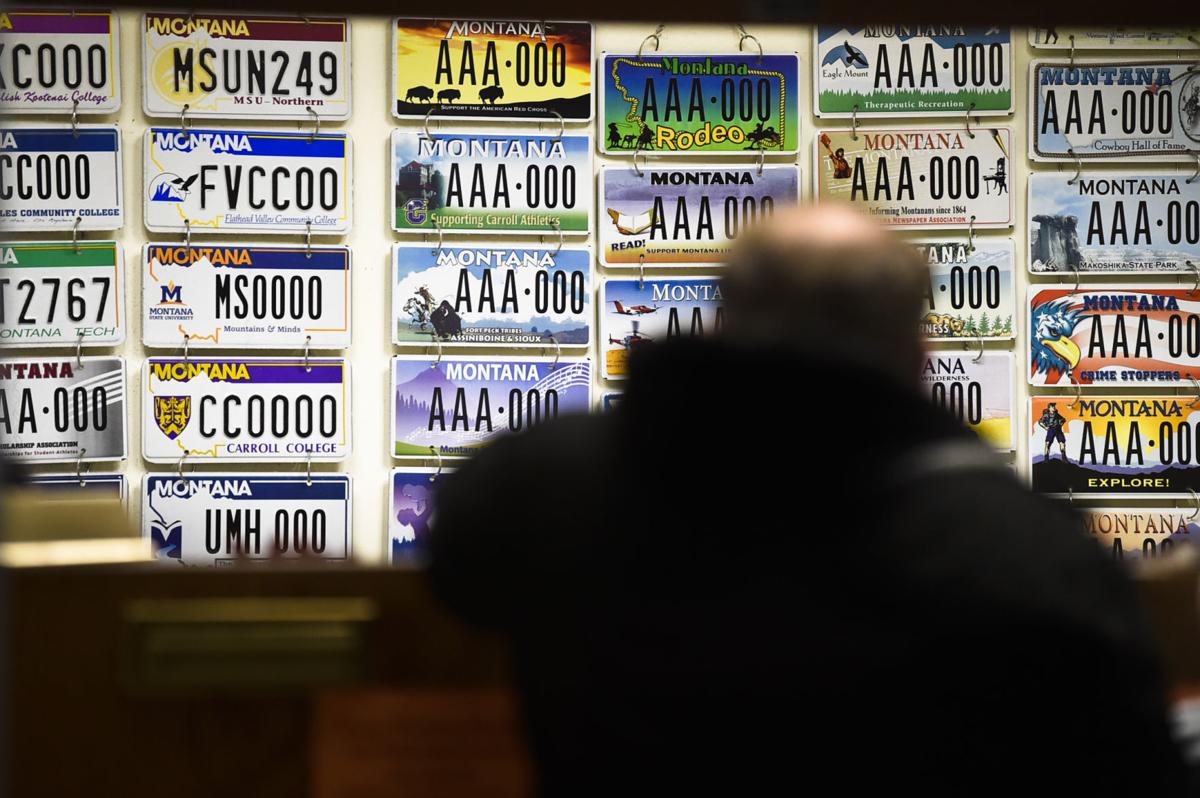 Prickly Pear Land Trust and the Lewis and Clark Humane Society are among the 85 groups throughout Montana that lost their specialty license plates and the funds that came with them due to a new state law that took effect last month. 
A measure passed by the Montana Legislature in 2019 that set a minimum number of sales for specialty license plates took effect Jan. 3, resulting in the cut of 85 plates from the Montana Department of Justice's menu. The change is partly meant to make Montana plates easier for law enforcement to identify. 
As a result, many statewide and Helena-area organizations are now scrambling to fill the hole left in their fundraising budgets.
Prickly Pear Land Trust spent about $4,000 on the process of getting its specialty plate about a decade ago. It was only when the Montana Department of Justice said the land trust came up 20 plates short of the 400-plate threshold did Prickly Pear learn its plate would be revoked.
"I think the point of how it's being enforced – I mean they passed the law and have good reasons for it – but how DOJ implemented it was really a poor implementation of a legislative change," said Executive Director Mary Hollow. "I would really urge DOJ to address this issue. I hope there's some way to remediate that."
Hollow says the land trust received a letter in late fall alerting the organization of the change in the law. The letter did include the number of plates sold at that time, but no mechanism to track sales for the rest of the year. The DMV was also unable to provide a running sales total when asked, and she felt the letter lacked clarity as to how DOJ planned to implement the law.
If Prickly Pear would have known it was only 20 plates short, the land trust could have made a push to get the last few sold and qualify, Hollow said.
The plates helped supplement the nonprofit's income and raised awareness of its work.
"More importantly, the license plates for a lot of nonprofits highlighted the good things being done for the outdoors," Hollow said.
In a post on its Facebook page Tuesday, Lewis and Clark Humane Society said it came up 75 plates short of the 400-plate threshold.
You have free articles remaining.
"This was a vital source of funding for our shelter as well as animal shelters across the state and we are incredibly disappointed and disheartened that such a blow has been dealt to nonprofit organizations in Montana," the Facebook post reads. "Now, we must figure out a solution to make up for this income that we used to be able to rely on."
Smaller local organizations are also feeling the pinch.
Capital High School Bruin Booster Club was among the 85 specialty plates cut from the roster. Club President Jenise Cockhill said that while the revenue generated from the sales of plates represented a small percentage of its total fundraising, it still hurts.
Cockhill said the organization averaged between $1,300 and $1,500 annually from sales of its plates and that 2019 was the strongest year yet, with sales topping out around $1,600.
"It's kind of a bummer that's gone, but I understand why the state had to do it," she said.
The club conducts fundraising events regularly that can keep the coffer full, but the approximately $1,500 lost represents one student group request the group cannot fulfill, according to Cockhill.
She said student groups can request a maximum of $1,500 once a year for any number of projects, such as new jackets for the speech and debate club or new warm-ups for the basketball teams.
"We'll be down one request each year," Cockhill said. "We'll have to put our heads together as a board to come up with a way to replace that income."
The law passed by the 2019 Legislature to limit the number of specialty plates allows people with discontinued plates to keep them until it's time to renew their registration.
The state Motor Vehicle Division will review plate sales annually.
Organizations with discontinued specialty plates can re-apply four years after their revocation date. If approved, they have three years to get 400 plates on the road.
This story has been changed to say that the letter issued by DOJ to PPLT did include the number of plates sold at that time, but that no mechanism was offered to track sales in real time, according to Mary Hollow. 
17 normal license plates that Montana has forbidden