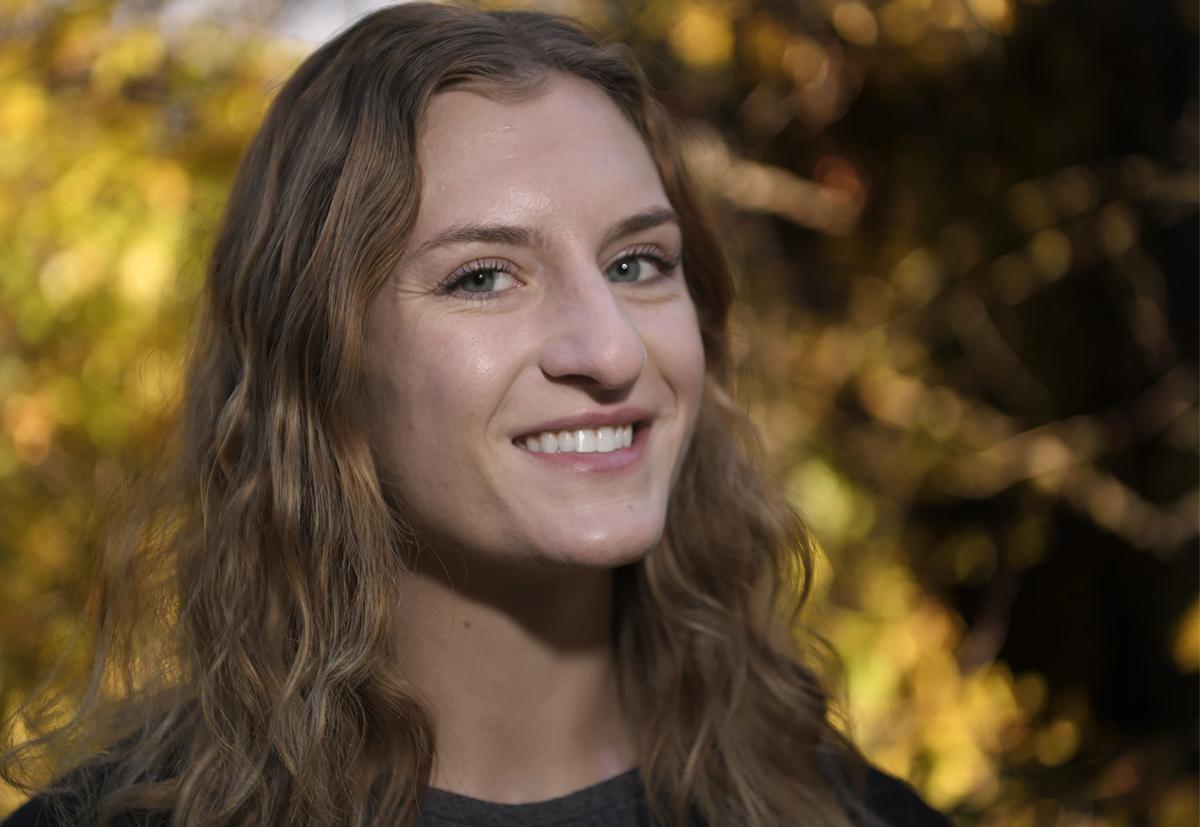 Katie Wilkins spent last summer in Washington, D.C., interning with the United States Senate Committee on Finance, thanks to a new program at the University of Montana.
Wilkins was born and raised in Helena, graduated from Capital High and earned her political science degree from the University of Montana in 2016. She's gone on to pursue her master's degree in public administration and is set to graduate in December.
She heard about the Baucus Leaders program while on campus. The program sends students with an interest in public service to D.C. during the summer to work with public officials at the national level.
"My professors sent out an email about the program and it sounded like an amazing experience, so I figured I'd give it a shot," Wilkins said.
She was one of five University of Montana students chosen for the program's first year and said she felt very lucky to be among the first chosen for this opportunity.
Wilkins spent nine weeks, from Memorial Day to mid-August, in Washington interning on the Democrat side of the committee with ranking member Sen. Ron Wyden of Oregon.
She described the internship as 9 a.m. to 6 p.m. five days a week. She had weekends and several holidays to venture around the city.
"It was really cool to be in D.C.," she said. "To visit museums, the Capitol and see where it all happens."
"Speaking from my academic background, it was really encouraging to me," said Wilkins. "I'd like to work in public service one day and politics are very controversial these days. It was nice to work with politicians who work hard to pass legislation and do what they believe is right."
Wilkins said that being around legislators and their staff gave her a better idea about jobs in public service other than being a legislator.
Sam Panarella, director of the Max S. Baucus Institute, said the application process for this program is "very competitive." The process includes a look at transcripts, a personal essay and a letter of recommendation, usually from a professor, talking about the applicant's commitment to public service.
"The application is actually open to all college students, from liberal arts majors to political science majors," Panarella said.
The institute narrows the list down to a few finalists and then the Washington offices get to hand-pick from those finalists who gets to come intern with them.
In the initial year, the program placed interns in the offices of Sens. Steve Daines and Jon Tester, Rep. Greg Gianforte, the U.S. Senate Committee on Finance and the Senate Energy and Natural Resources committee.
The accessibility of these representatives is one thing that stuck out to Wilkins. She said Daines, Tester and Gianforte would hold a breakfast meeting every Wednesday where constituents could come meet with them. Wilkins attended these meetings several times over the summer.
The institute received a $1 million gift from the Dennis and Phyllis Washington Foundation that will enable the program to double the number of students they send in 2019.
In addition to the previously mentioned offices, next summer five additional interns will be placed in the offices of Sens. Kirsten Gillibrand, Charles Grassley, Mitch McConnell, Chuck Schumer and the U.S. Department of Transportation.
"The Baucus Leaders program directly aligns with our goal to open doors for young people to help them realize their dreams," wrote Mike Halligan, executive director of the Dennis and Phyllis Washington Foundation, in a press release. "The opportunity to work with public officials at the national level on issues of critical importance to the country while at the same time gaining an understanding of the importance of public service cannot be overstated,"
For Wilkins, the experience was one-of-a-kind. The program covered her rent, transportation, food and other basic needs, she said.
"I really enjoyed the opportunity," Wilkins said. "Especially being from Montana where many students might not have an opportunity like this. I think it's great what the Washington Foundation and Baucus Institute are doing to give Montana Students these opportunities."