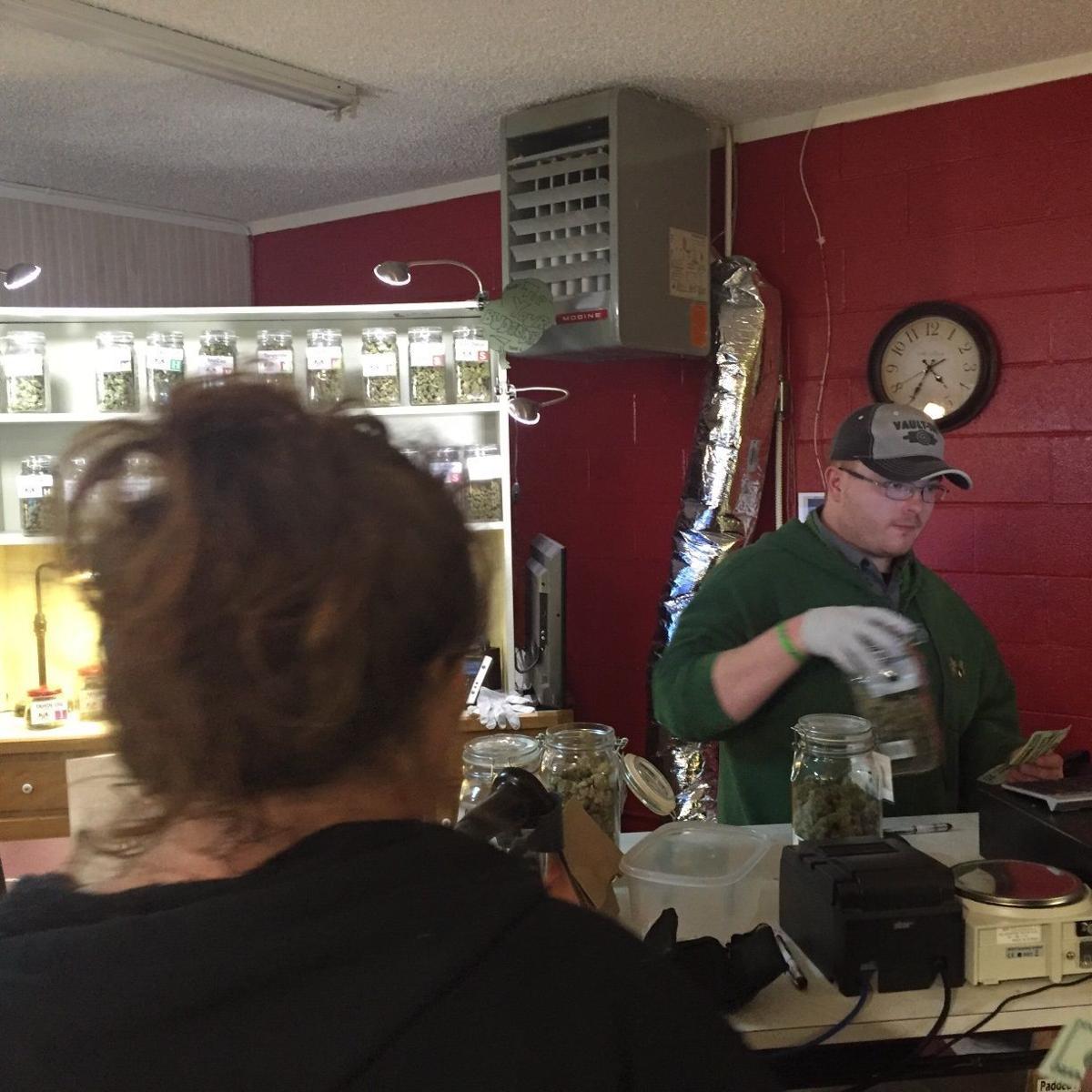 Wednesday, which might have been the final business day for hundreds of medical marijuana dispensaries across Montana, passed quietly in Helena. 
The capital city's three largest registered providers -- Lionheart Caregiving, Bloom and Montana Buds -- had already closed their doors in anticipation of controversial new rules expected to decimate the state's burgeoning prescription marijuana industry.
Divisive marijuana policies that took effect Wednesday weathered a five-year legal battle before being upheld in February by the Montana Supreme Court. The restrictions impose a ban on medical marijuana advertising and create an automatic review for doctors who recommend the drug for more than 25 patients.
They also limit marijuana sales to a maximum of three patients per dispensary -- a provision industry advocates have long predicted will deal a fatal blow to many of the state's nearly 500 marijuana purveyors and leave more than 12,000 Montana users, including terminally ill patients, without a legal way to obtain the drug.
A paper sign posted outside Helena's Lionheart Caregiving offered scant hope to more than 1,000 such medical marijuana cardholders in Lewis and Clark County, informing them the contested dispensary regulations would see Lionheart closed until at least Sept. 5.
The sign went on to implore readers to vote yes on I-182 -- a recently certified state ballot initiative that, if approved in November, would reverse the three-patient restriction put in place this week.
Lionheart owner Chris Fanuzzi, like hundreds of other Montana marijuana shop owners, is banking on that measure's passage.
If it fails, Fanuzzi expects he'll only be able to keep his four dispensary locations open on an hours-limited, appointment-only basis, as a kind of consulting outfit meant to "keep in touch with customers" and provide patients with advice on where to obtain their medicine.
Meanwhile, he's had to cut down 500 marijuana plants and lay off 50 employees. The dispensary also has locations in Butte, Bozeman and Missoula. 
"I'm not looking back, I'm moving forward," Fanuzzi said. "It's my ethical duty to return everybody's calls, to try and help people find a provider.
"The bottom line is (the three-patient restriction) is going to create an increased price for an inferior product, and none of that revenue is going to be taxable, because it's going to be purchased illegally."
Get local news delivered to your inbox!
Subscribe to our Daily Headlines newsletter.