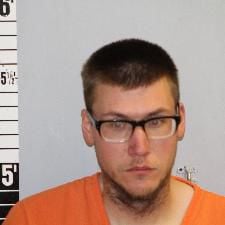 A 27-year-old Helena man is charged with five counts of sexual abuse of children. 
Brett Hoffman is alleged to have shown pornographic images of children to three juvenile females in September 2018.
Deputy Marvin Weber initially responded to reports of possible sexual intercourse without consent involving Hoffman and a juvenile female. The complainant allegedly confronted Hoffman, who admitted to this.
However, the 13-year-old girl said the only thing that made her feel uncomfortable during her time with Hoffman was the images he showed her from his cellphone. The juvenile alleged that Hoffman showed these pornographic images of children to her, her sister and another juvenile female. Hoffman denied the allegations.
Weber seized Hoffman's cellphone and waited until it could be sent to the FBI for analysis. The phone was received by the FBI on Oct. 3, 2019, and the analysis began. 
The FBI alleges it recovered numerous pornographic images and videos, many including "very young children." Court documents state that due to the sheer amount of data, over 1,000 images and 1,800 videos, every file has yet to be fully examined. 
Hoffman requested a public defender. Justice of the Peace Michael Swingley set his bail at $75,000 and ordered him to not leave the state, have no contact with the alleged victims and avoid places children frequent, such as parks and movie theaters. Hoffman's next hearing is set for Oct. 25 at 2 p.m. 
All charged are presumed innocent until proven guilty. 
Get local news delivered to your inbox!
Subscribe to our Daily Headlines newsletter.