No injuries or leaks were reported after several train cars derailed early Wednesday near Roberts Street in Helena.
Four cars derailed around 4:25 a.m. as a Montana Rail Link train was switching cars. Two of the cars contain liquefied propane gas, said MRL spokesman Ross Lane. 
The derailed cars, which were jarred from the tracks and leaning badly, could easily be seen from the Roberts Street and Montana Avenue crossings throughout the day. 
MRL hazardous materials responders were on scene monitoring the site throughout the day.
"There is no threat to public safety and MRL is working closely with Helena first responders," Lane said Wednesday. "Out of an abundance of caution, MRL has requested Roberts Street be closed when the cars are re-railed later today."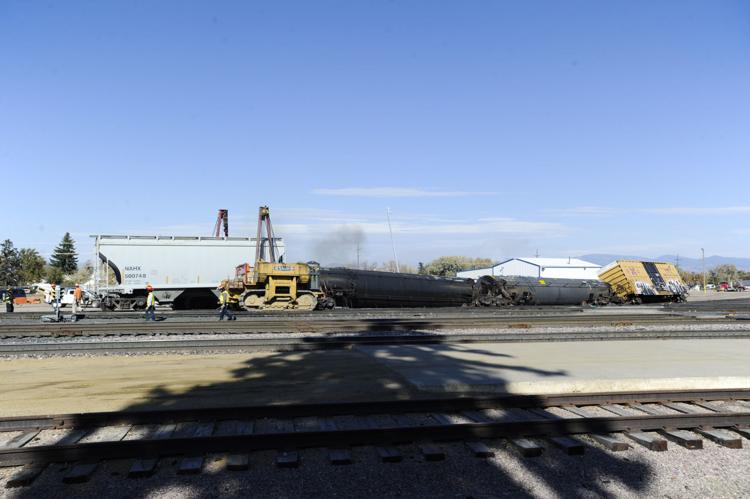 Although officials did not believe the derailment posed a danger, Helena police instituted a voluntary evacuation in the area Wednesday afternoon.
You have free articles remaining.
"There is no danger to the public at this point, we're just doing the evacuations and the road closures as a precaution in case something does go wrong getting those cars on the tracks," interim Police Chief Steve Hagen said at the time. 
In addition to Roberts Street from Phoenix to Lyndale, the voluntary evacuation included Bozeman Avenue from Montana Avenue to Roberts Street; Railroad Avenue from Montana Avenue to Oak Street; and Phoneix Avenue from Roberts to Oak Street. Officers were contacting businesses and residents and HPD was using a reverse 911 system to provide notifications.
Officials decided to wait until the late afternoon to begin, Hagen said, partly so students would be out of school.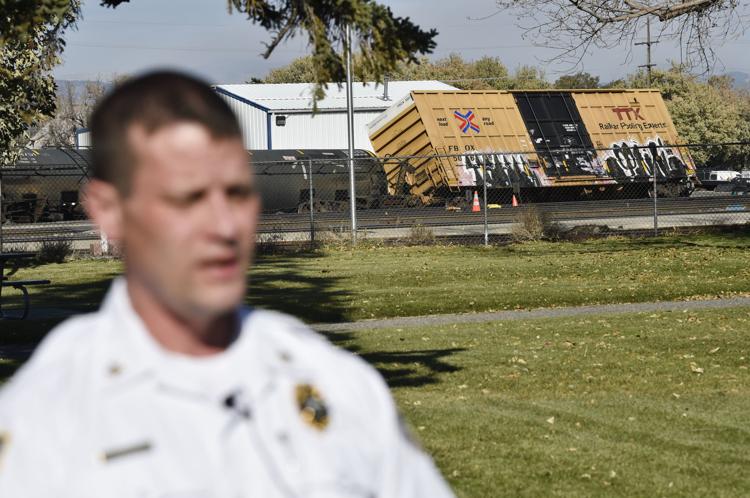 Interim Helena Fire Chief Ken Wood said his department was standing by on scene as an additional safety precaution. The train cars suffered no significant damage, he said, but due to the angle they were at, the propane could not be pumped out beforehand. 
Just before 7:30 p.m., city officials announced that the volunteer evacuations and street closures had been lifted and the railroad cars were stabilized.