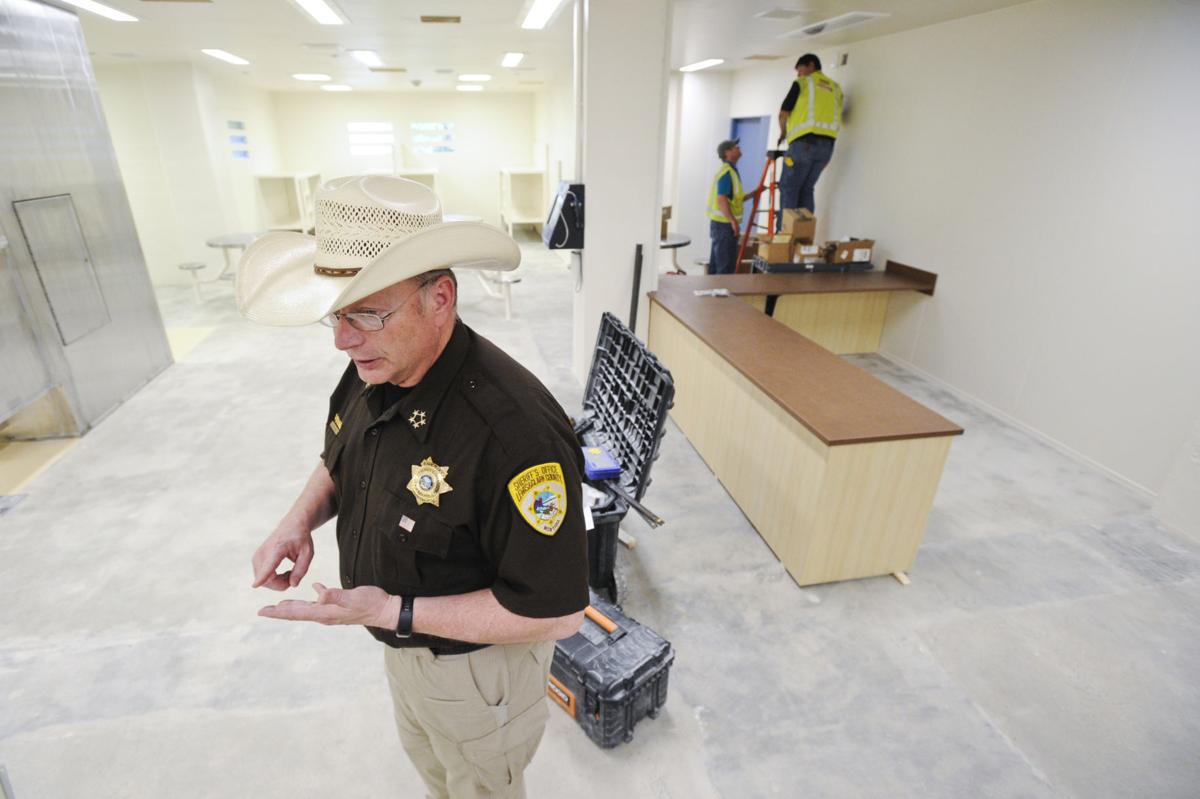 The Lewis and Clark County Detention Center renovation project is nearing completion, which will mark the end of a process that started back in 2012 for Sheriff Leo Dutton and Undersheriff Jason Grimmis.
Ideas about how to streamline efficiency and cut down recidivism for the local jail came from visits to other detention centers. These renovations aim to not only make work easier for detention officers, but to also improve quality of life for the incarcerated.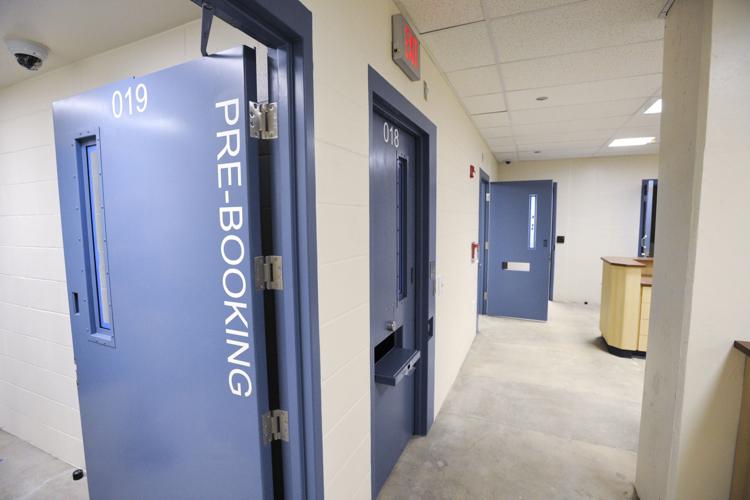 Pre-booking is the first entry point for anybody being brought in by law enforcement. It's in the basement of the detention center on the intake and release floor. The entire floor tends to the intake of new prisoners, but also includes laundry and storage facilities. The floor has four regular holding cells, including additional areas to hold people during the intake process. There is also an area for decontamination and an area for DUI processing.
"Now we have room," Dutton said. "Upstairs we had only three holding cells and they were all full. Now we can better categorize and this gives officers options."
The new intake area will prevent disruptions to other jail operations while inmates are being processed, Grimmis said.
The main holding area for inmates and the new break room for detention staff are both upstairs. Grimmis said the new break room gives the staff space to eat a meal or decompress.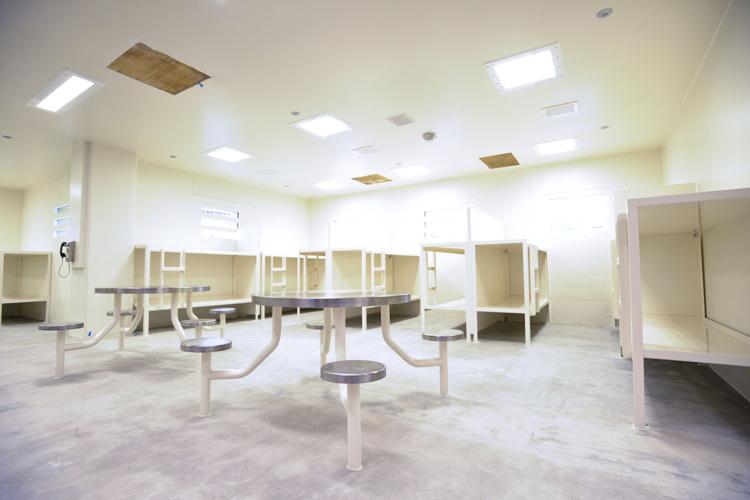 One of the biggest changes to the detention area is the new direct supervision pod, which Dutton said is based on something he saw in Broomfield, Colorado. The pod is a room where 44 inmates will be overseen by a single detention officer 24 hours a day, allowing for more freedom and access to things like phones and television. According to Grimmis, inmates will have to "fit the mold" to be allowed to stay there. 
"These are low-risk offenders," Dutton said. "There is a psychological aspect to it. If you can follow the rules in here, maybe you can follow them when you get out."
Grimmis said this pod exists to encourage good behavior from inmates. Those who are disruptive or cause trouble will immediately have their spot in the direct supervision pod taken by someone else. The only other Montana jail with something like this is in Bozeman, according to Dutton.
Dutton said this type of confinement isn't "being light on crime," but is intended to help inmates understand reintegration and to help cut down on recidivism. 
"However, you have to maintain a standard," Grimmis said. "The detention officer here knows that if a standard isn't maintained I'm coming for them first."
In the regular pods, new features include the ADA-compliant cells and kiosks. These kiosks will allow inmates to request anything from medical attention to commissary. Grimmis said this will help with keeping all commissary purchases straight as well as cutting down on unnecessary officer interaction.
While standing in one of the pods, Dutton remarked that his office was once located there. This illustrates how drastic the renovation has been. 
Between the direct supervision pod and the normal pods are several new rooms, including medical facilities and program rooms. Dutton said the program rooms will be used to hold a variety of different educational programming meant to help reduce recidivism and better prepare inmates for release. 
The new control room is where detention officers keep an eye on the entire operation. A computer in the control room shows a floor map for the detention area, including every door on the floor. Grimmis said that no door opens on the floor without control room approval.
Detention center staff are still trying to figure out some of the logistics of the move to the renovated facility areas, but the goal is to be completely moved in by September. Dutton described the changes as "a purposeful jail that is efficient for our needs."
"We are trying to follow best practices," Dutton said. "Things like direct supervision showed inmates better respected it. The privileges are earned, which provides motivation."
Dutton hopes that as inmates move into the new area, morale will improve and recidivism will decline. 
Detention Center Renovation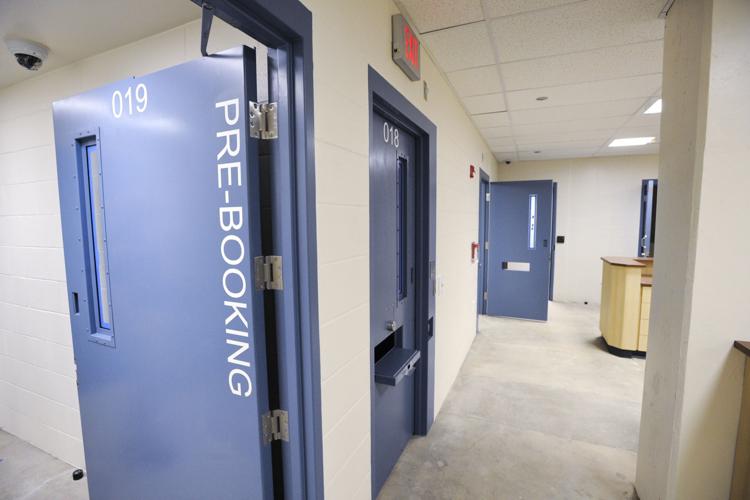 Detention Center Renovation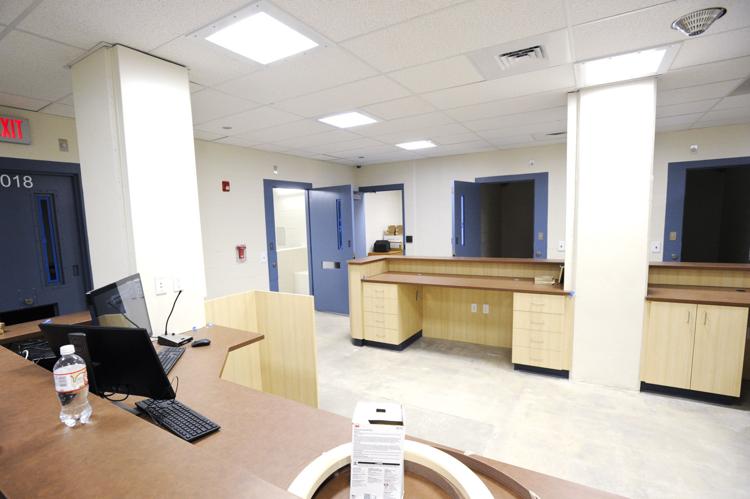 Detention Center Renovation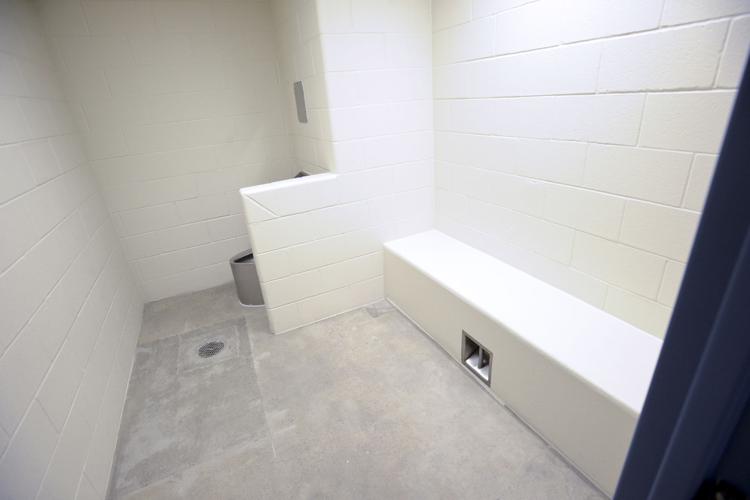 Detention Center Renovation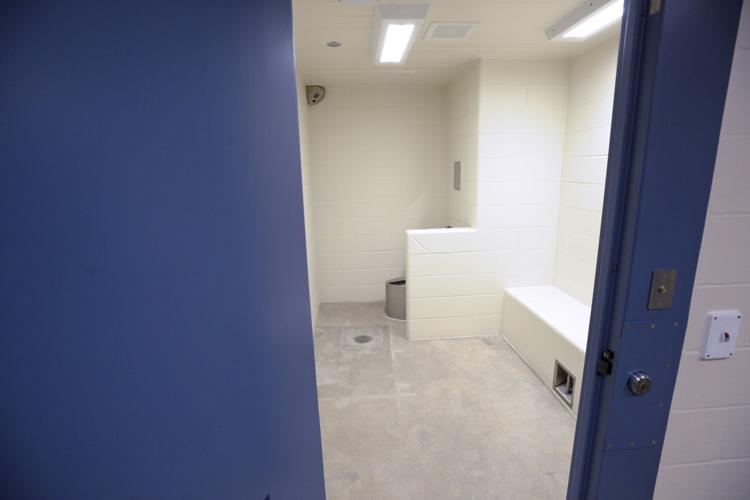 Detention Center Renovation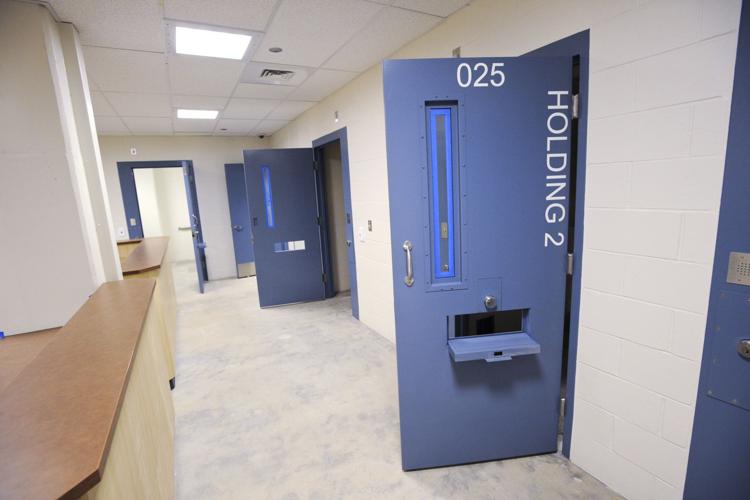 Detention Center Renovation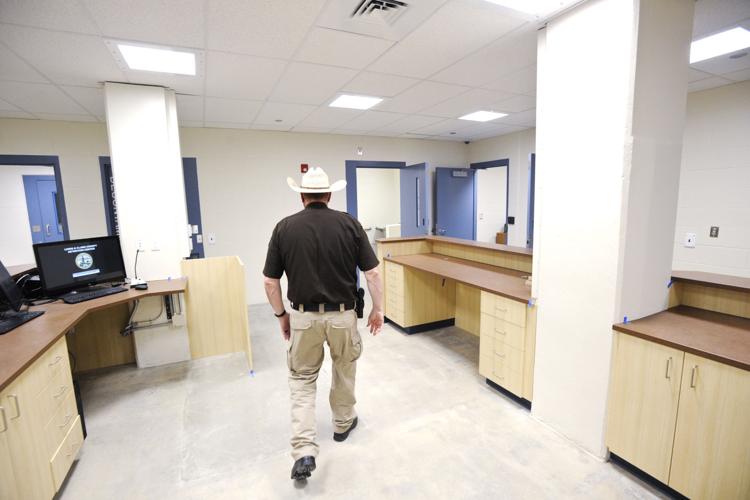 Detention Center Renovation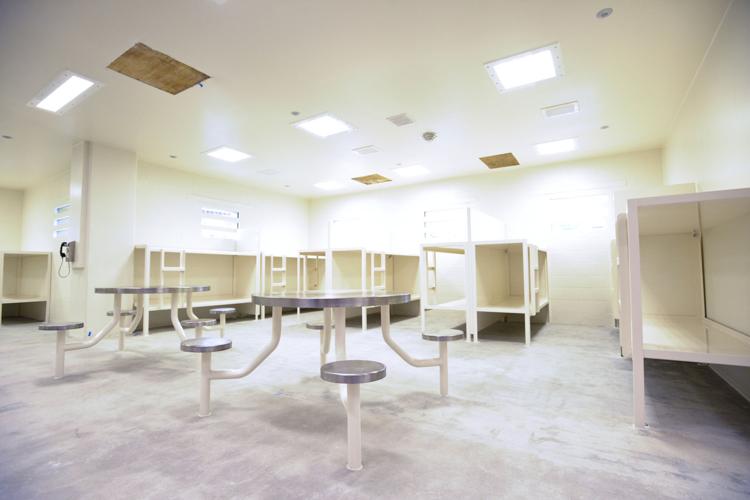 Detention Center Renovation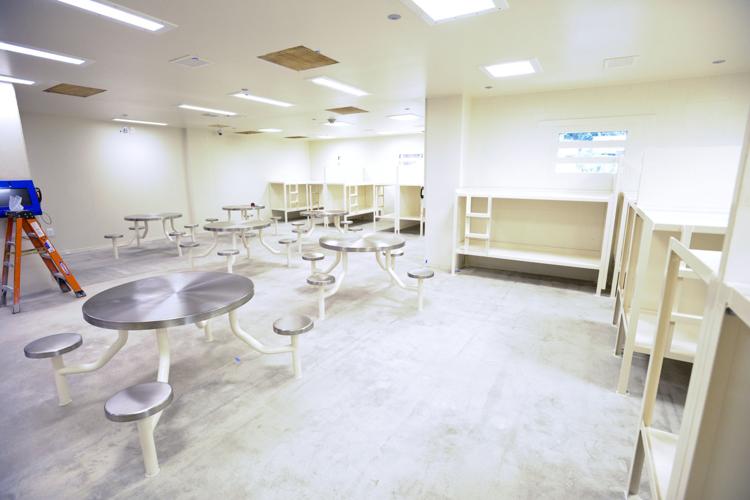 Detention Center Renovation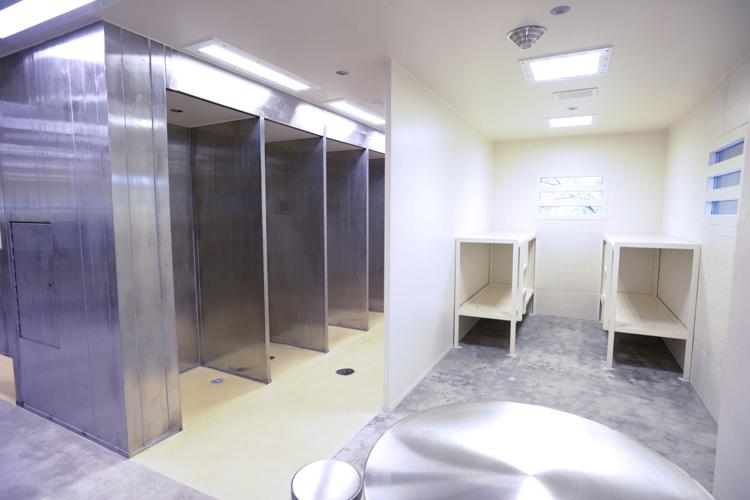 Detention Center Renovation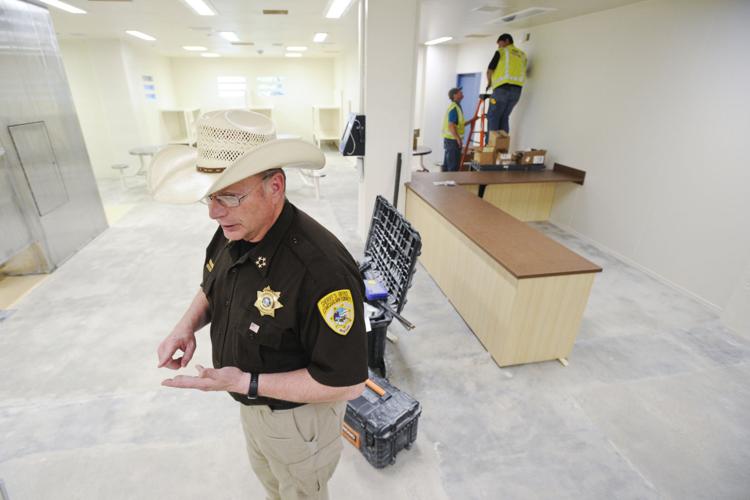 Detention Center Renovation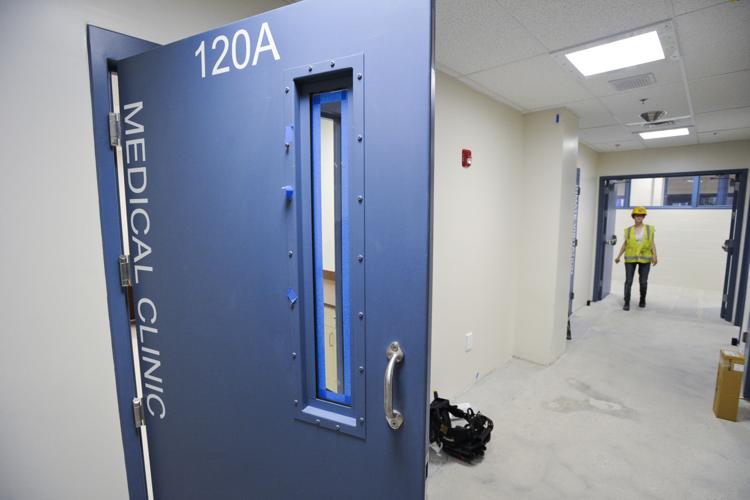 Detention Center Renovation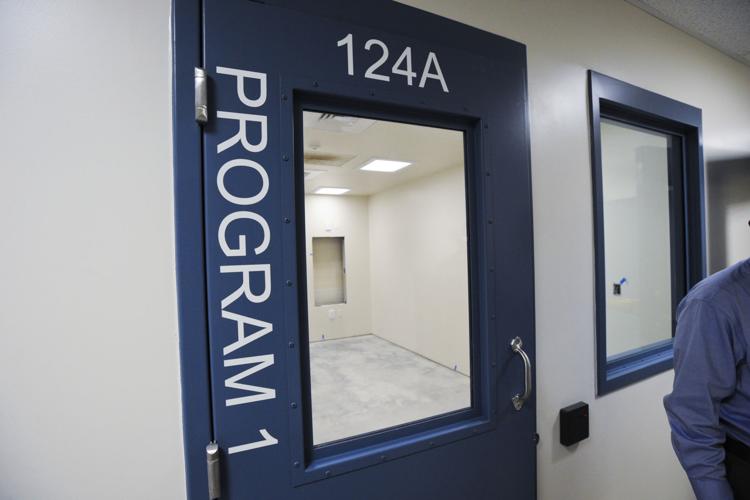 Detention Center Renovation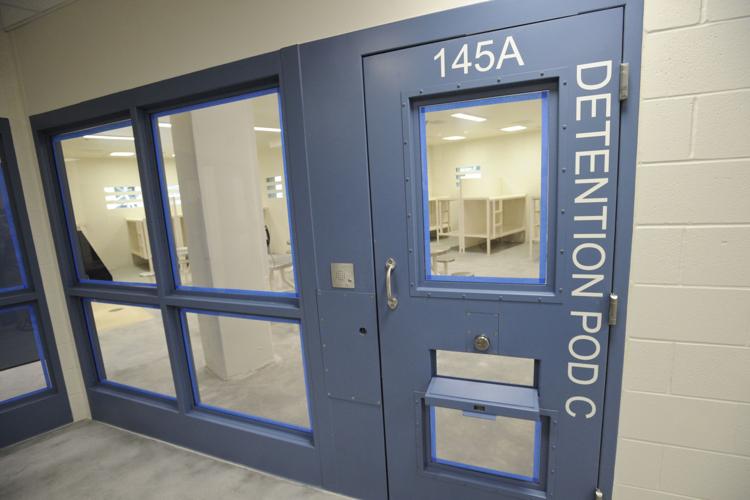 Detention Center Renovation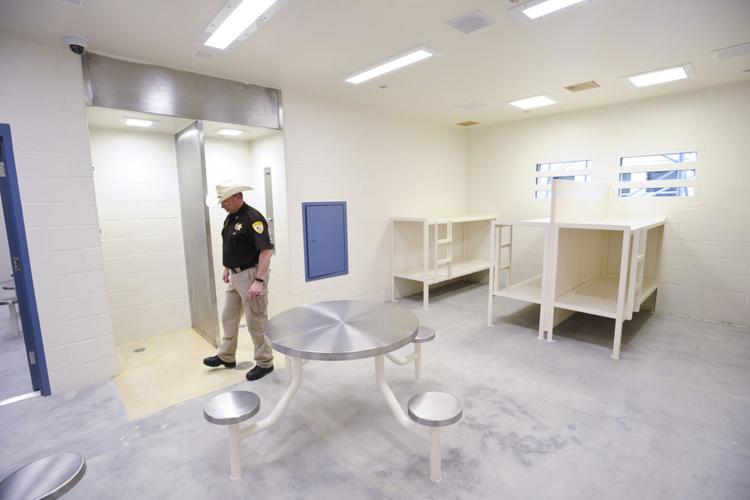 Get local news delivered to your inbox!
Subscribe to our Daily Headlines newsletter.