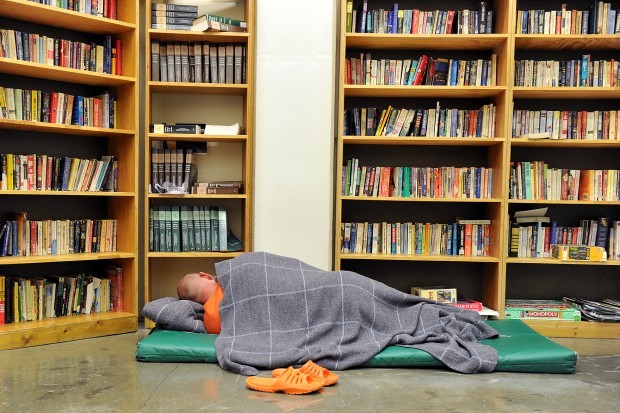 Editor's note: This is the second story in a three-part series looking into the overcrowding at the Lewis and Clark County Detention Center.
Several factors determine who is taken to jail when law enforcement officers respond to a call.
Jail overcrowding at the Lewis and Clark County Detention Center has changed how the law is enforced, said Lewis and Clark County Commission Chairman Mike Murray.
"It's put law enforcement in a position where some people that would normally be incarcerated are ticketed and released back into the community as we don't have room for them," Murray said of the overcrowding. "If they (the public) want strict law enforcement and incarceration, we're at the point we need to do something different as we don't have the space."
Overcrowding has reached a tipping point for the jail, which was built in 1985 with a capacity of 58. The facility functions best when it's holding 43, but has seen the addition of bunks to move the functioning jail population to a limit of 70 inmates, said Sheriff Leo Dutton.
But on a daily basis, the number of people incarcerated can be more than 90. Earlier this month, it was 113. This means the county must contract with other jails in the region to house inmates at a cost of $65 per day.
"We can't afford to do business into the future as we're doing now," Dutton said.
The role of the detention center has shifted from a place of punishment to a storage facility for those awaiting trial.
And perhaps as a result, it receives far more people than it can hold.
All of the factors contributing to the increase in jail inmates, such as mandatory sentencing rules, plus the county's population growth, "has led to us staffing a facility that doesn't meet supervision standards that we would like to implement for efficiencies, nor space availability," said the county's administrator, Eric Bryson.
"Our jail has switched almost entirely to a pre-trial holding facility as opposed to the time of construction where we had a fairly significant number of people that were serving time in our jail," Bryson said. "People still have this misperception, I think, that jails are to punish criminals. And what jails are now, in this state in particular and Lewis and Clark County specifically, our jails are to hold people awaiting disposition of their criminal case."
Determining who goes to jail and who is released has become an important process in helping deal with jail crowding.
County Attorney Leo Gallagher's office has changed to meet the challenge at the jail.
Previously, those arrested almost all went to jail initially, he said.
"We don't do that anymore," Gallagher added. "We've evolved into community service as the jail's gotten so full."
Overcrowding at the jail has also changed how Helena police interact with suspected criminals.
"We handle some differently than we used to," said Police Chief Troy McGee.
Out-of-town shoplifters, for example, aren't taken to jail, he said. People with misdemeanor warrants also aren't taken to jail if there's no room.
People involved in assaults, disorderly conduct and felonies go to jail, said jail administrator Capt. David Fradette. Shoplifting, misdemeanor theft and driving with a suspended driver's license are among crimes that don't warrant being held in the jail.
Those charged with driving under the influence are held until they post bond, Dutton said.
The consequence of changing attitudes toward drinking and driving, Bryson said, is more people arrested and in jail.
"We're locking up people who might otherwise have been cited and released or not taken to the jail and booked and held," he said.
Driving under the influence comes with mandatory jail time, Justice of the Peace Judge Michael Swingley said.
He views impaired drivers as the most dangerous defendants that he sees. They kill people, he explained.
However, mandatory sentencing rules such as those for DUI limit judges' discretion in who to sentence to jail, which adds to the detention center's population, Swingley said.
He relies on the jail but also tries to use alternative methods of monitoring, too. He said he has a responsibility to the citizenry and the county to use the jail sensibly.
"Clearly I will put somebody in jail that needs to be there," he said.
"There has to be some certainty to punishment," the judge explained. "It doesn't necessarily have to be severe, but it has to be certain."
The economy, too, has not helped in managing the jail's population, Swingley said.
If a person doesn't have a job and must choose between paying a fine or paying a utility bill, Swingley said he knows what will happen.
"You're going to pay your heat bill."
When fines go unpaid, arrest warrants are issued and eventually those who are sought are arrested and held until he sees them.
Dutton and Fradette face numerous challenges in deciding the makeup of the jail's population.
"I see a lot of disorderly conduct and assault cases coming out of the jail," Swingley said, figuring these incidents at about one a week.
"We have prisoners fighting with prisoners," he added.
This is a concern county Commissioner Susan Good Geise notes when she discusses jail overcrowding.
Stacking two people into a room intended for one, she said, creates difficulties. Mixing people who have a history of violence with others who have mental illnesses, Geise continued, "That's a recipe for disaster."
"It opens us to liability," she continued. "If there's a fight and somebody gets hurt, we're on the hook … These problems are longstanding because they are so incredibly complex."
The need to keep certain populations separated in the jail also creates problems.
The pod for housing women at the detention center was designed for six. For an extended period of time recently, the jail had from 16 to 20 women, Fradette said.
If contract jails don't have room for the extra female inmates, the county's facility must find ways to accommodate them, he added.
The result is that jail inmates are shifted to make room for the women.
Similarly, those accused of sex crimes must be sent to contract jails for their own protection so they aren't assaulted by other inmates in the detention center's general population, Fradette said.
The day may be coming when voters are asked to approve tens of millions of dollars to perhaps add on to the existing facility, if it's possible and will meet future needs. Another possibility is asking voters to approve money for a new jail.
A Criminal Justice Coordinating Council, made up of local people who are involved in the criminal justice system, is examining the causes of overcrowding and solutions. It has yet to make a recommendation on how to increase the number of jail beds.
There is a consensus among Criminal Justice Coordinating Council members that whichever recommendation they make on dealing with the jail overcrowding problem, they don't want a short-term solution that will leave the county facing the same issues a decade from now.
"We need to look at a new building that can accommodate our projected needs for the next 30 years with room for expansion," Bryson said.
Dutton doesn't favor trying to expand the current detention center, which was built as a second story to a building with no room for expansion.
"It would be grossly irresponsible to build what out (average daily population) is now," he said.
Geise also supports the construction of a new facility.
"Do I think we need to build a jail? Yes," Geise said. "Do I think it's going to be next week or next year? No."
Get local news delivered to your inbox!
Subscribe to our Daily Headlines newsletter.