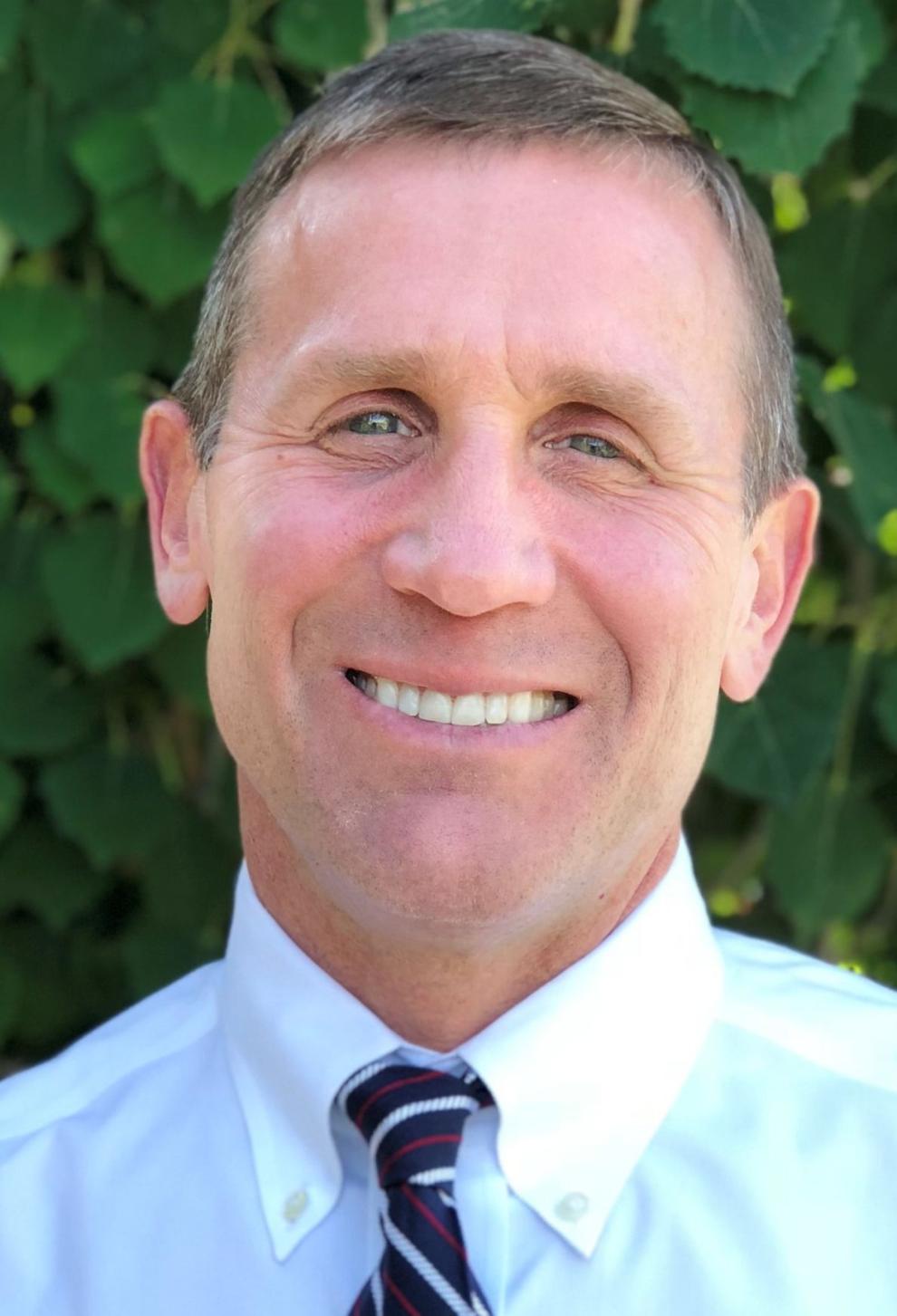 According to court documents filed by St. Peter's Health, an oncologist who was dismissed from the hospital last year incorrectly treated a patient for lung cancer for 11 years before it was determined that the person did not have the disease at the time of death. 
The hospital's legal counsel also said that it learned of "alarming narcotic prescribing practices" by Dr. Thomas Weiner, who is contesting his dismissal in court. They said several patients came to the facility's Cancer Treatment Center for narcotics prescriptions on the first day of his absence, but there was no documentation that he had ever prescribed these narcotics, "much less a treatment plan to justify the medications."
They said the only way they were able to determine what Weiner had prescribed was by reviewing the Montana Prescription Drug Registry, which revealed he was prescribing high-dose opioids to patients with non-cancer pain.
Weiner's attorney J. Devlan Geddes refuted the hospital's claims. However, he said Weiner was unable to elaborate further, citing patient privacy concerns. Weiner has also denied the allegations and said he has been a dedicated physician. 
Geddes did address the prescription allegations, saying that Weiner, as part of his practice, prescribed opioid medications for "patients who suffered significant pain."
"He carefully monitored every patient for whom he prescribed opioid medications to ensure the patient needed the medication and was not becoming addicted," he wrote in an email.
Attorneys for Weiner argued that he had practiced at the hospital for more than 24 years without any complaints before St. Peter's officials removed him, and that they have been on a campaign to publicly disparage him as a "bad doctor."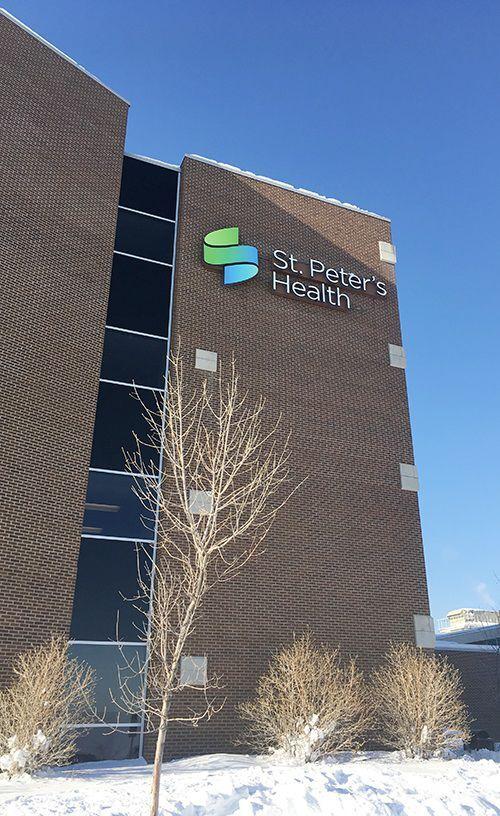 On Jan. 5, St. Peter's Hospital filed a response in First Judicial District Court to Weiner's Dec. 14 motion for a temporary restraining order, preliminary injunction and order to show cause after the medical center ended Weiner's employment on Nov. 17. The hospital asked the judge to deny the request, saying the dismissal was in the public's best interest and protected patients who could be harmed if he continued practicing. 
St. Peter's officials noted earlier that Weiner was removed after the hospital learned that he had been harming patients for years, and that their investigation was continuing.
Weiner, who had served as the hospital's only oncologist, filed a lawsuit against the hospital on Dec. 10, demanding a jury trial and saying suspending his clinical privileges violated due process, was done without good cause and damaged his reputation. He filed the request for a preliminary injunction on Dec. 14, saying St. Peter's Health was required to submit an Adverse Action Report to the National Practitioner Data Bank or the Montana Board of Medical Examiners by Dec. 18.
Weiner's attorneys have said such a report "will cause irreparable harm to Dr. Weiner by permanently harming and likely ruining his professional reputation and career, before the case is ever heard on the merits."
Attorneys for St. Peter's Health agreed on Dec. 18 not to submit an adverse report, pending a decision by the judge on the doctor's request for a preliminary injunction to preserve the status quo. That hearing has been set for May 20.
They said it is apparent that Weiner should not see patients and that filing an Adverse Action Report with the National Practitioner Data Bank serves a "clearinghouse for confidential information" and improves health care quality, protects the public and reduces health care fraud and abuse.
They said such a report is not optional under federal law, is confidential and can be corrected and voided.
"Accordingly, there is no irreparable harm and no 'scarlet letter,'" the response states.
"Although Dr. Weiner makes certain assertions related to his purported rights, he fails to address and consider the rights of patients harmed, and who could potentially be harmed, if he continued practicing," the defendants' response states.
In their Jan. 5 filing, attorneys for St. Peter's also said Weiner never did a biopsy on a patient, listed in the response as Patient 1, "to confirm his conclusory, albeit inaccurate cancer diagnosis."
They said Patient 1 did not have cancer at the time of his death.
"More troubling is that the physicians who treated Patient 1 at the outside hospital noted that there was no conclusive evidence in the record that Patient one ever had lung cancer," the response states.
"Quite simply, in the years in which Dr. Weiner 'cared' for this patient, he never had a biopsy completed to confirm Patient 1 actually had cancer," they said. "Nonetheless, he treated Patient 1 with highly toxic chemotherapy for more than a decade, resulting in the patient's demise."
They noted in a Jan. 7 counterclaim filing that Weiner had misdiagnosed or failed to properly diagnose other patients. That includes a patient who had been in chemotherapy for eight years without retesting to determine if the treatment was necessary, little or no documentation of physical exams and patients not understanding why they were being treated.
In discussing the opioid prescriptions for other patients, the hospital says "There was no indication that Dr. Weiner gave any consideration to Centers for Disease Control ('CDC') guidelines in his prescribing practices, and no evidence he required these patients to sign pain contracts, evaluated these patients for substance abuse risk, counseled patients regarding the risks of opioids, performed urine drug screens or pill counts, or documented treatment goals or a plan. Furthermore, some patients had been prescribed these drugs for 5-10 years or more and had suffered complications including hospitalization for respiratory depression, altered mental status, and substance abuse."
Weiner served as chief of staff and a member of St. Peter's board of directors during his nearly 25 years with the health system. He started with the hospital in 1996. Weiner said recently that he had seen 1,500 patients in 30 days.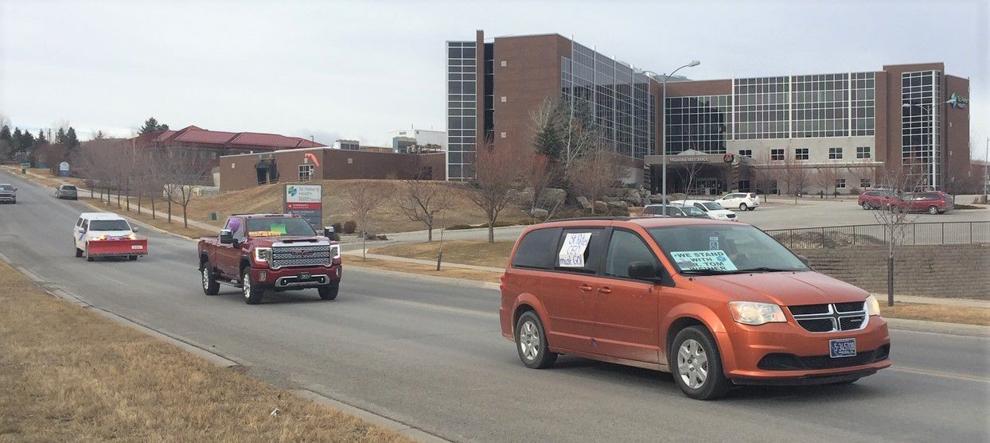 St. Peter's Health said earlier about Weiner's dismissal that it "felt strongly about the steps we're taking to protect the safety of patients. This matter is now pending litigation and as such, we are not able to provide comment specific to legal proceedings."
The filing also makes reference to an "unsolicited text" from Weiner to Dr. Todd Wampler, president of St. Peter's Health Medical Group. Wampler received what he considered to be a threatening message from Weiner, which told him to "put a muzzle on" a certain physician, "or else."
Geddes denied it was a threat.
He said a pulmonologist who is not an oncologist "was spreading a rumor that Dr. Weiner was prescribing chemotherapy treatments for patients who did not have cancer, which was an outright lie. Dr. Weiner texted Dr. Wampler asking him to rein in that pulmonologist."
Some of his patients have filed a class-action lawsuit objecting to his removal. The hospital has asked the court to dismiss that lawsuit.
Supporters of Dr. Weiner have been protesting his dismissal. On Saturday, nearly two dozen vehicles formed a caravan festooned with signs advocating for the doctor's return. The caravan went about 4 miles from the Northside Center to the hospital, where it circled the facility three times.
"We are so disappointed with the treatment of Dr. Weiner," said Helena Lee, one of the participants.
Mat Rude, a former board member of St. Peter's, said there has been pain and anguish for many people since Weiner has been removed.
"It's so hard on people," he said. "It's so hard on the people dealing with cancer."
Assistant editor Phil Drake can be reached at 406-231-9021.