For years, Buffy Smith has worked to make women a bigger part of the computer science field. She has made classroom and curriculum changes in addition to creating a more welcoming environment in her classroom. Smith has done a lot to tear down barriers to women's participation in the chronically underrepresented field.
For this, Helena High School's long time computer science teacher is being recognized nationwide.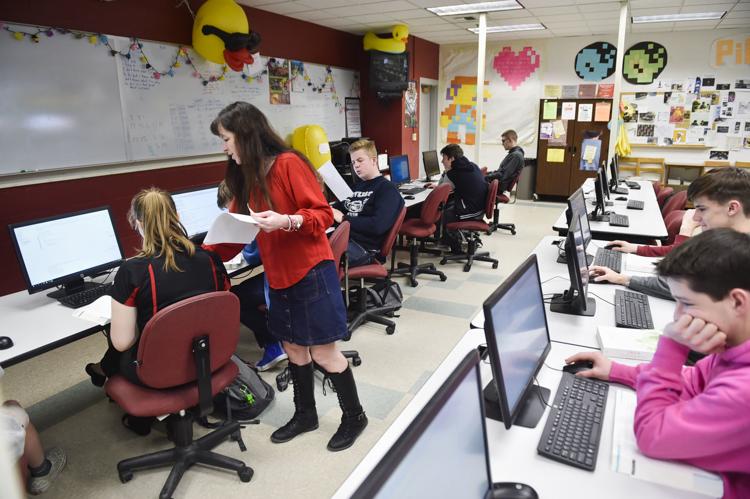 The National Center for Women & Information Technology has chosen Smith for its second ever national educator award. Each year, the organization celebrates educators who encourage high school women's interest and participation in computer sciences. Since 2004, NCWIT has honored teachers at the state level. In 2018 the decision was made to honor a teacher nationally. 
"I was really excited (to find out about winning), this is only the second year they've done it," Smith said. 
Smith has been honored at the state level in 2014, 2015 and 2017.
"It lets you know that you're doing something right," she said. 
Smith attributes much of her success to Helena High's computer science program. She said not all schools have such a program and expanding computer science's accessibility in Montana has been one of her goals. 
Recently, Smith testified for House Bill 759 that would expand computer literacy and technology to more rural schools in Montana. She has also served on a committee for Gov. Steve Bullock with the goal of attracting more people to computer science. Smith is working with the Helena Area Chamber of Commerce on the Helena Workforce Innovation Networks program to help set up more information technology internships.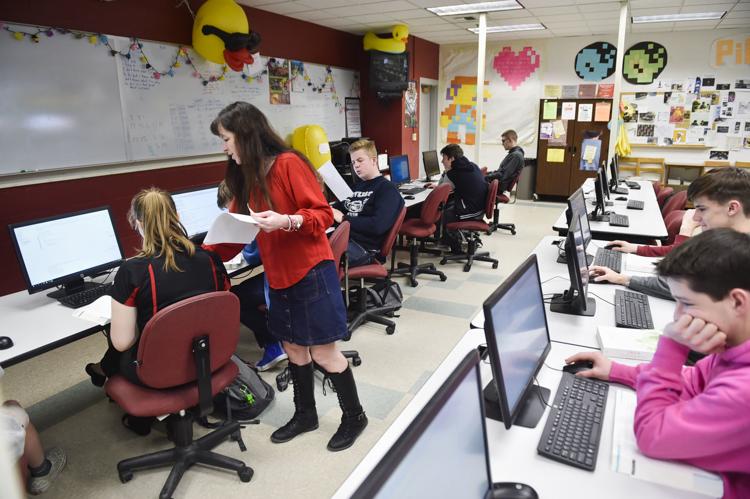 Smith was part of the first all-female panel to present at InfoSys CrossRoads in 2017 and was one of very few high school teachers. She is a member of the Montana Computer Science Education Advisory Council, which has an end goal of introducing a mandatory computing requirement for graduation. Additionally, Smith is an advocate on how to get more women, minority groups and students in general involved in computer science. 
She also teaches dual-credit classes at Helena High and works as an instructor for Montana Digital Academy. 
"I love computer science and I love kids," Smith said. "When you mix the two, it works. You get to work with kids every day and program."
Smith says her husband often tells her she picked the right career. She agrees, saying that she wakes up always looking forward to going to work. 
Born in Canada, Smith grew up in Washington and Idaho before landing in Gardiner. She graduated from high school there and came to Helena to attend Carroll College. At the time, Carroll only offered a minor in computer science. Smith majored in English and got her computer science minor.
Smith then taught English at Helena High for seven years. For the past 18 years she has been the school's computer science teacher. 
"To see kids be so successful makes me feel like I make a difference in their lives," Smith said. "Especially when they didn't know they had an interest in computer science."
Smith will be honored in May at the NCWIT national summit in Nashville, Tennessee.