Advocates for a major new sports facility in Helena will update the public on progress and initial fundraising goals Thursday.
The Helena Regional Sports Association proposes construction of a multi-sport complex, likely at the current location of the Helena YMCA, that could draw in regional tournaments and provide indoor space for swimming, soccer and gym sports. Conceptual designs call for a family swimming pool, a lap pool, an indoor field house, an early learning center and gymnasiums.
"The opportunity to build a new sports center in Helena is something we're really excited about," said Peggy Stringer with the association. "One of the things we need is local buy-in, and that's part of what our meeting is about."
The community meeting is scheduled for 7 p.m. Thursday, March 15, in the large meeting room at Lewis and Clark Library.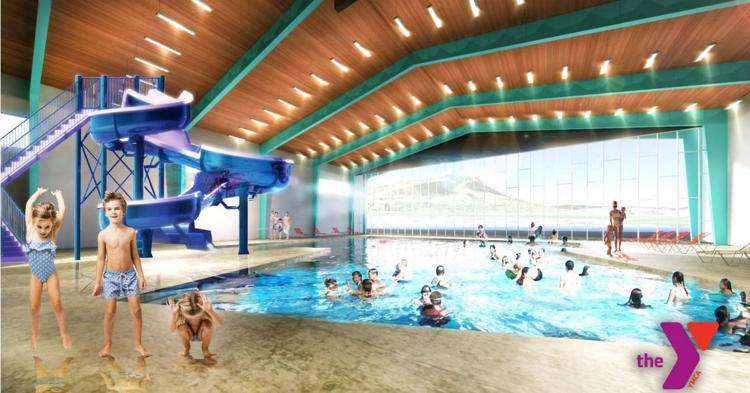 Stringer estimates a facility could cost $30 million but much depends on fundraising. The association will begin with a founders club to raise $250,000, which would be used to solicit grants and begin a major fundraising campaign.
The association, which formed three years ago, has commissioned feasibility and economic impact studies.
The feasibility study identifies a need in Helena for a major sports complex – something that other Montana cities have built and Helena lacks.
Stringer says the conversation really began when Carroll College demolished its swimming pool, and the idea that the capital city does not even have a competitive pool let alone space for many indoor sports.
"It's really short-changing our community not having something like this," Stringer said. "They don't have space for swimmers, no place to practice, no way to have events. There's just an extreme need for it in the community."

You have free articles remaining.
The economic impact study estimates visitor spending on tournaments could reach more than $1.3 million annually with labor income of nearly $500,000.
"With the founders' club, the $250,000 will give us an opportunity to do a capital campaign and get this thing off the ground and headed in that direction," Stringer said.
The site of the YMCA has some tax advantages and Stinger cited the YMCA's reputation and resources as reasons to partner.
The YMCA board of directors passed a resolution to essentially examine what a partnership would look like, Executive Director David Smith said, emphasizing that conversations are in very early stages. Recognizing the age of the current building and changing business model, Smith says the YMCA was undertaking a similar facilities analysis at the same time the Helena Regional Sports Association began looking at sites.
"Theirs is an organization that's young and doesn't have a track record of running programs and facilities," he said. "At the same time, we're a long-standing organization but we haven't created the passion they have behind a new facility, so both boards are looking at blending those strengths by looking at what this looks like down the road."
YMCA as a national organization has specific processes when it comes to new construction that provide safeguards, and it is important to honor that process, Smith said.
"We're in a situation now where our business model has changed drastically in the last 15 years and we haven't kept our facility current," he said. "It's easy to look at a piece of paper and say 'It's great,' but we need to make sure this is done the proper way with the proper process. But it's an exciting idea and concept to be working on trying to plan for what our community needs."
The YMCA has a relatively small footprint that is often misunderstood by the public, Smith said. The building and a bit of landscaping is YMCA owned, but the fields, skate park and other amenities are a city park.
While it is too early to be certain, Smith said a new facility would likely be YMCA-owned or YMCA-operated.