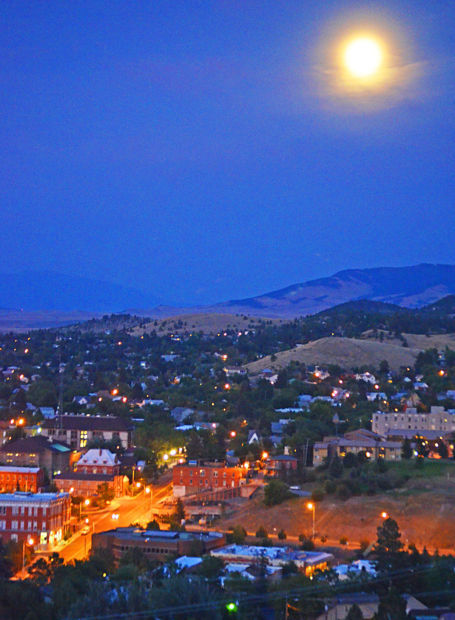 Livability.com moved Helena from 95th last year to 52nd best this year among its list of the nation's 100 most livable small to mid-sized cities. Mark Simonich, executive director of the Helena Association of Realtors, said these rankings can be used by communities to help promote themselves.
"It's not just people in Helena blowing our horns about what a great community we live in," he said, noting that these are objective assessments of communities.
These websites, Simonich explained, provide more detail of what it's like to live in Helena.
"The reason you and I live in Helena is it's a great place to be," he said.
Cathy Burwell, the president and CEO of the Helena Area Chamber of Commerce, said it's great to earn the ranking of top city in the state.
The use of commute times and number of restaurants to help rate communities is an interesting approach, she said.
She questioned, however, the income figures the two websites use and said the numbers she obtains from the state to promote Helena are lower.
The median income figure she uses for Helena is $34,114 while the average wage is $38,149 and the per capita income is $39,407.
The city's overall higher ranking by livability.com pleases her, too, and she said, "If you've ever lived in Helena, you love it here."
Ranking such as these are used in information prepared for those who ask about the city, Burwell said.
The short commute time can be important to those who spend much of their lives in vehicles going to and from work, she added.
These rankings, she explained, help address the quality of life and lifestyle questions from people who are looking for a new place to live and raise children.
Website rankings can get significant exposure in social media such as Facebook and Twitter, said Heidi O'Brien, the executive director of the Helena Tourism Alliance.
"It's definitely positive exposure and that type of exposure doesn't do anything harmful," O'Brien said.
"I hope that people in Helena see that and they realize how lucky they are," she said.
This sort of online recognition works in concert with what the Tourism Alliance does to promote Helena, O'Brien added.
The Tourism Alliance helped get Helena national attention by working with local geocachers to create a geotrail that earned Rand McNally's ranking as Best of the Road.
The Tourism Alliance also brought the city to the attention of mountain bicyclists worldwide after the International Mountain Bicycling Association designated the city as a bronze ride.
"Helena features the most educated residents of any city in our study, as well as the shortest average commute and the highest median income," it continued.
"What began as a gold rush town has grown into an important commercial center, with the state government employing nearly one-third of the local population. Aside from being a great place to work, Helena's natural beauty, paired with its low cost of living and affordable homes, also make it a fantastic place to live and play," the site said.
Census data and FBI crime statistics were used in its ranking process, the website noted.
The odds of being a victim of a violent crime were figured at 1 in 227.7 while the commute time to work was 13.5 minutes. Restaurants were one per 237 people.
Coming in second was Bozeman with Whitefish in third and Havre in fourth. Filling out the remainder of the list was Billings, Missoula, Kalispell, Great Falls, Miles City and Belgrade in 10th.
Livability.com, in its second year of annual ranking of small to mid-sized cities, placed Helena at 52nd among what it considers to be the top 100 cities.
Last year, Helena came in at 95th and Missoula ranked 61st. Bozeman ranked 23rd.
Livatility.com moved Bozeman to 11th place this year and Missoula advanced to 8th.
The top three cities this year were Madison, Wisconsin; Rochester, Minnesota, and Arlington, Virginia.
The bottom three were Billings in 98th place; Brookline, Massachusetts, in 99th place and Coral Gables, Florida, at the bottom of the site's rankings.
Livability's website explained that it uses eight criteria for its list, including amenities, things to do, places to do them and a decent climate to do them in.
"In other words, in a great community people engage with that community," the website explained.
Diversity, accessibility and inclusion are also considered, the website noted.
Housing, social and civic capital and transportation help determine rankings. "Research shows that having a strong community is a huge factor in quality of life and happiness," the website continued.
"The capital of Montana, Helena has more than 30 percent of the workforce connected to government positions. A mountainous landscape makes Helena ideal for outdoor recreation activities like skiing, mountain biking, fishing and hunting, and a high-achieving education system is highlighted by Carroll College and Helena College University of Montana," livability.com stated.