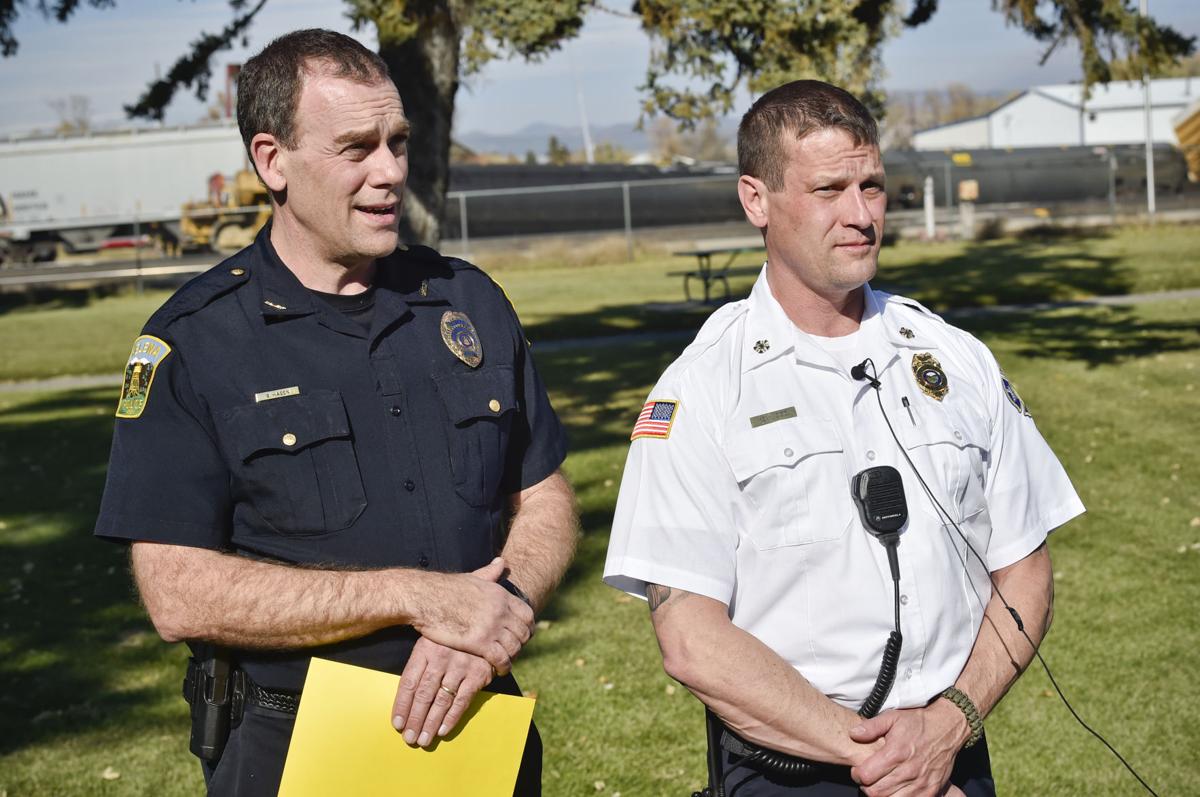 Helena Fire Chief Ken Wood announced Friday he plans to retire this fall to spend more time with his children and grandchildren.
The announcement was made a few days after Helena Police Chief Steve Hagen said he will also step down this fall.
Wood boasts about 29 years of fire service experience, 22 of those with the Helena Fire Department. He worked as assistant chief of training for three years and assistant chief of operations for three years before being promoted to fire chief in 2019. 
His last day in the role will be Sept. 30.
"It's been an amazing career. The city has been amazing, very good to me. I love what I do. I still love what I do," he said. "This is very hard because I'm happy, but my wife and I have talked over the years and knew this time would come."
Wood said two of his sons own a property services business in Helena, and he plans to help them with their company while exploring some business opportunities of his own.
"The fire service is a tough job. It's a rewarding job, but it takes a lot out of you over the years," he said. "I'm tired and I want to rest and just enjoy my grandkids and have a little bit of extra time."
Hagen will retire in late October or early November, after 30 years of service to the city, it was announced Tuesday. He said the high turnover among city leadership, the police department's recent move to a new building, and local and national discussions about the role of law enforcement have taken a toll on him. 
"It's been a rough couple of years, especially for me," he said, noting that he has had four bosses in about two years. " ... It's time. It's very much time."
Hagen said he doesn't know whether he will stay in Helena permanently, and his short-term plans include spending more time outdoors. 
"The city of Helena has treated me very well for 30 years, and I am not going to work for anyone. I am going fishing, I am going hunting, I am going to be on the water, and with any luck I won't need to go to work," he said. "If I do, it will be something that's far less stressful than being a police officer."
Hagen and Wood were both named chiefs on the same day, Dec. 19, 2019, after serving as interim chiefs for about nine months. They said Friday they did not coordinate their decisions to retire at the same time. 
Wood replaced former Fire Chief Mark Emert, who resigned in March 2019. Hagen replaced former Police Chief Troy McGee, who retired in March 2019.
City Manager Rachel Harlow-Schalk said acting chiefs will be appointed and the city will have an open recruitment process to fill both jobs permanently, though she has yet to work out the timeline.
Both outgoing chiefs emphasized that they are pleased with the current city manager and leadership team. Hagen and Wood also said they are confident in their staff's ability to protect the city in their absence.