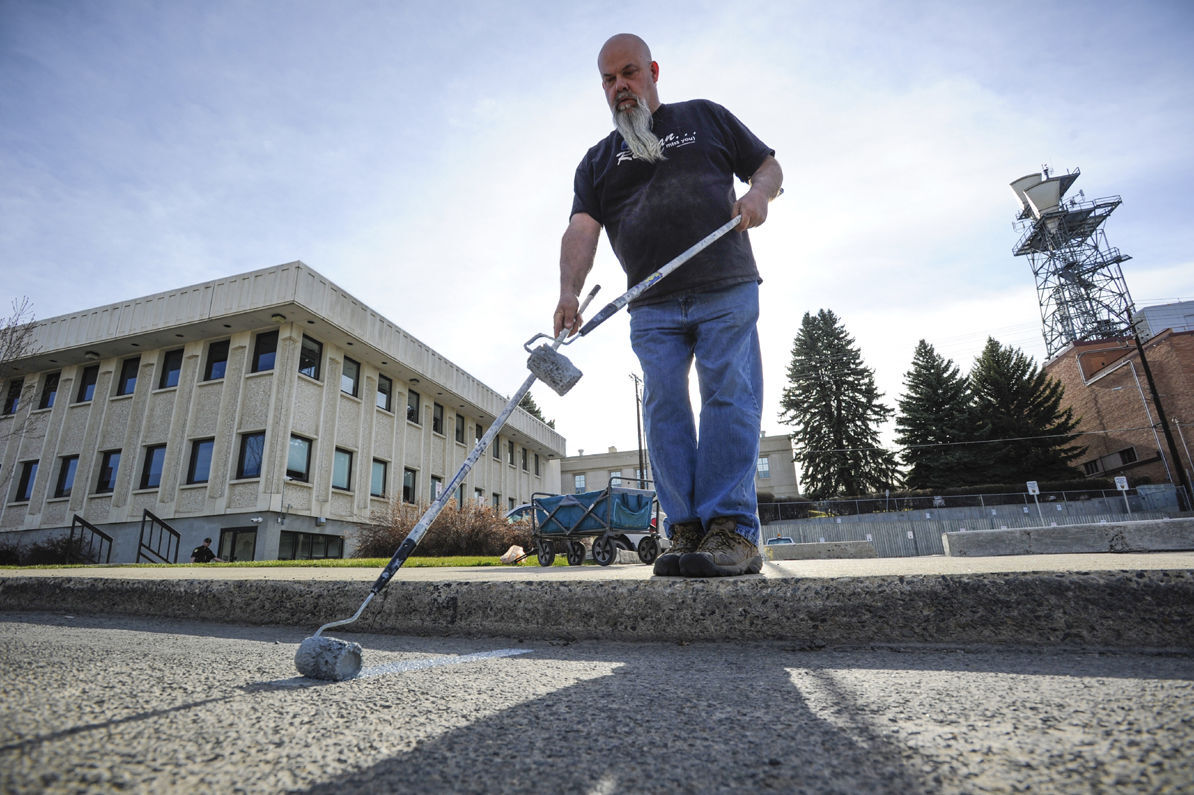 The Helena Farmers' Market is set to kick off its 48th season Saturday, and its board members say the event's return has been long in the making.
The local farmers' market experienced a tumultuous 2020, butting heads with the county health department, city government and the legal system amid the COVID-19 pandemic. 
The market's permit to operate on city streets was revoked shortly into its 2020 season, after event organizers were unable to produce a public health safety plan that could appease both Lewis and Clark Public Health and vendors. After the market was held without a permit, the county attorney's office filed civil action, a district court judge issued an order temporarily ceasing the event, and organizers decided to cancel the remainder of the 2020 season. 
But new leadership among the board of directors, a new corporate sponsor and a relaxing of COVID-19-related restrictions has helped to revive the event.
Helena Farmers' Market Treasurer Terry Johnson said despite the fact that LCPH is no longer requiring event organizers produce a public health safety plan, the market's organizers are continuing to work with local health officials to create a contingency plan.
"We're all excited to go," Johnson said in an interview Tuesday. "The vendors are excited, and we're getting lots of positive feedback from the public."
Linda Casey is a new face on the board but has been a vendor selling crochet products for four years. Casey said she is eager to get the new market season underway.
"We're all really excited to get things rolling again," Casey said. "I've missed seeing all the people."
She said she is proud of the hard work the other board members have put in to make the market a reality in 2021.
Both vendors and patrons will be required to wear masks during the outdoor event, and vendor booths will be adequately spaced to help mitigate the spread of the virus.
Lewis and Clark County's new daily COVID-19 case numbers have dropped off significantly from the Dec. 3 peak of 176. The county reported 12 new cases Monday but is averaging less than seven new daily cases this month, according to LCPH's COVID-19 Hub.
Lewis and Clark County Health Officer Drenda Niemann commended the market's board for their efforts.
"They are very committed to having good protocols in place," Niemann said Tuesday. "They are taking the situation seriously."
The Centers for Disease Control and Prevention Tuesday unveiled new guidelines allowing for fully vaccinated individuals to safely resume small outdoor activities without the need for masks.
Niemann cautioned that with less than 55% of eligible county residents having received their first dose of COVID-19 vaccine and the typically large crowd at the farmers' market, wearing a mask to the event is still the best course of action.
"We're going to continue advising people to wear their masks," Niemann said. "Just be sure to give each other some space."
In addition to the revamped public health efforts, the farmers' market received a shot in the arm this year in the form of a corporate sponsorship. Intrepid Credit Union has signed on to help with advertising.
"It's going to help us out tremendously," Johnson said. "It's been super delightful to work with Intrepid."
Saturday's market will feature a full lineup of between 75 and 100 vendors, according to board Vice President Dot Vieth, who was out on Fuller Avenue Tuesday evening marking off spots for vendors.
"I think they're going to be as happy as we are to be here," she said of the many community members undoubtedly eager to return to their Saturday morning tradition.