Among the numerous challenges Lewis and Clark County schools have faced during the COVID-19 pandemic, one of the most difficult to overcome has been the equitable distribution of classroom materials for remote learning, specifically specialty classes like physical education and music.
In a normal school year, about 300 students at each local elementary school would share a single classroom's items such as recorders and jump ropes. But this school year is far from normal.
Area elementary schools like Rossiter do not have the resources to send every remote learner their own musical instrument, for example, and some of the families can't afford such an expense.
Helena Education Foundation aims to solve that problem by giving away 3,500 backpacks filled with educational materials. District teachers collaborated in selecting items for both music and physical education. The packs include jump ropes, rhythm sticks, sidewalk chalk, juggling scarves and other items that can no longer be hygienically shared among students and from class to class.
Foundation Executive Director Lisa Cordingley said the financial disparity among students is a district and nationwide problem, and that the backpacks may be a way around it.
"It's a tremendous equalizer of opportunity," Cordingley said. "Now every single child when they log in to their PE class, regardless of their circumstances, can participate."
The foundation raised more than $50,000 to fund the initiative for this year, but Cordingley said she hopes it is a model the district can use in the future.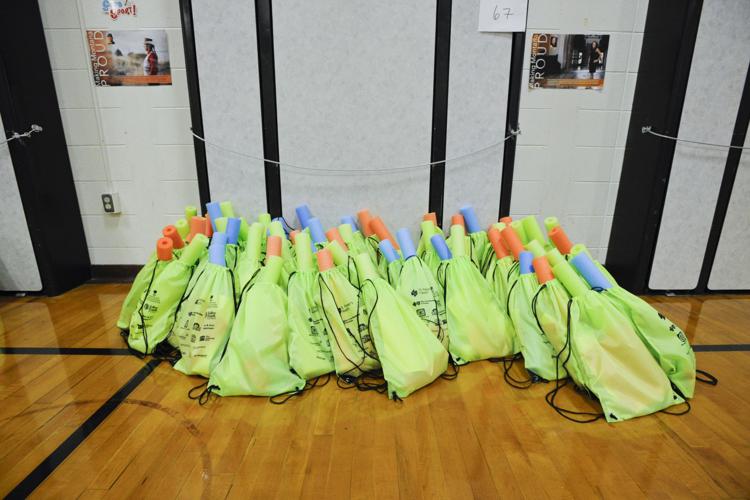 "I spend a lot of time looking for pandemic silver linings. Sometimes you have to really dig into the couch cushions to find them," she said. "I think this might be one of those."
After the foundation was forced to pull the plug on its annual Carnival Classic, it used the approximately $10,000 donors Blue Cross Blue Sheild of Montana, PayneWest Insurance and The Base Camp provided for the event as seed money to fund this backpack project. Many local donors have stepped up since to help fund the initiative.
Rossiter music teacher Sarah Dramstad said the end of last school year was especially difficult on specialist teachers.
"Music like PE is very hands-on, but we can't send every kid home with a xylophone," Dramstad said. "This offers a much better starting place."
In addition to affording all students the opportunity to participate, Dramstad said the backpacks are a huge help to educators as they can formulate lesson plans around materials they know the children have.
"It's just so great to have this tool bag to reach into," she said. "It takes a little bit of pressure off us."
Each participating school will stuff and distribute its own backpacks, and Cordingley said the hope is to hand them out as soon as next week. Every district student in kindergarten through fifth grade will receive a backpack.
Get local news delivered to your inbox!
Subscribe to our Daily Headlines newsletter.