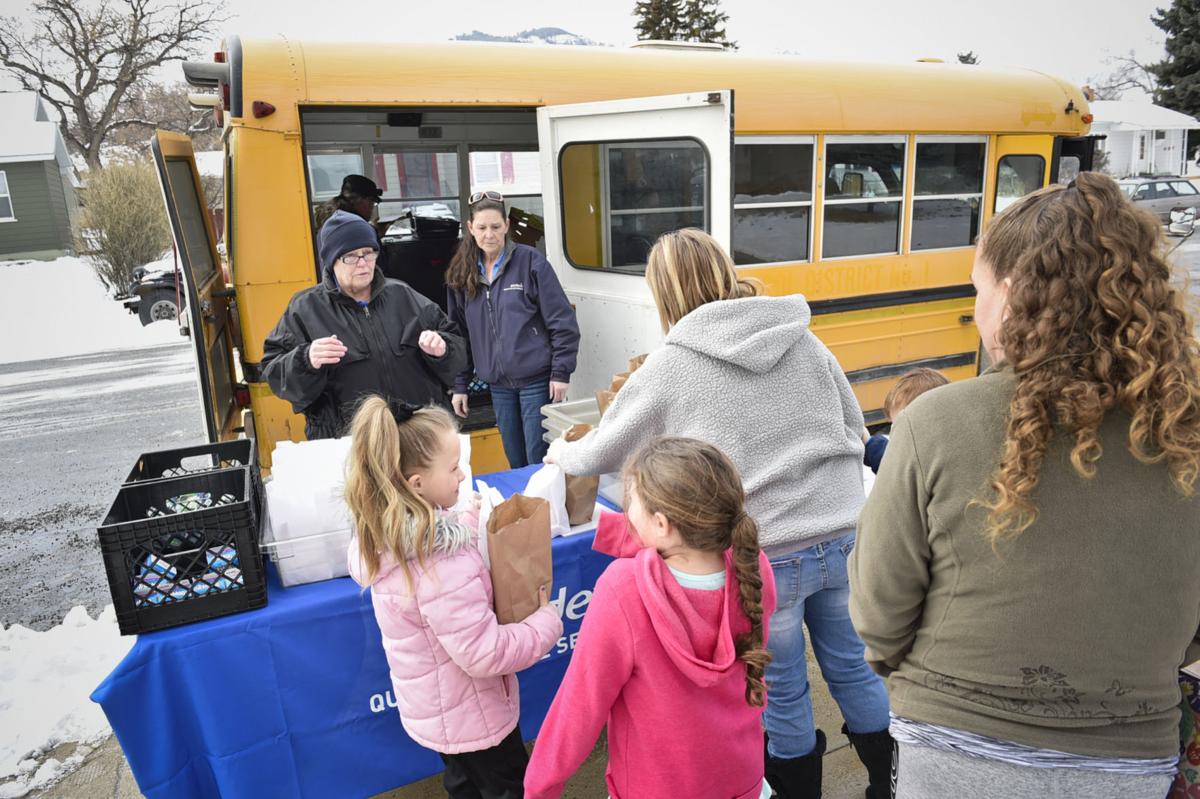 The school districts in Helena and East Helena are doubling down on their efforts to provide free summer meals to children in the community.
"This is for everyone, it is not just for those in severe hardship," said Helena's food service director Robert Worthy. "The more people, the better the program can be."
Beginning on Monday, June 15, Sodexo will provide free meal pickup at 11 locations across Helena. This number is up from just seven sites last year.
Worthy said kids are not required to be present to participate, and parents can pick up meals for their families. Sodexo will provide each child seven days' worth of breakfast and lunch. However, these meals will be distributed only three days a week in order to keep potential exposure to a minimum.
One difference parents might notice is that the sites are primarily schools, with a few non-school locations. The only park that remains on the list is Skelton Park.
"We are staying away from parks, because most of the kids' summer programs that usually had kids at the parks are all closed for the summer," Worthy said. "This site (Skelton Park) was the only site that had kids that regularly showed up in large numbers that had no official program on location."
According to Worthy, this district has had success working out of the schools for the past three months, and organizers don't want to risk losing participants by moving locations. He said participation dropped by about 100 kids per day when a distribution site moved from Bob's Valley Market to Jim Darcy Elementary just up the street.
Worthy said the district wants to work with other groups in the community. He specifically called on any day care sites that would like meals for their kids to get in contact with him so they can formulate a plan.
The library location is also closed due to ongoing construction, so food services is partnering with the bookmobile to offer their services at their sites. Additionally, the Kessler Elementary site had to be closed due to extremely low numbers.
In East Helena, the district is serving breakfast and lunch at two locations Monday through Friday through at least Aug. 31. Superintendent Ron Whitmoyer said kids up to the age of 18 can stop at the school and either pick up a "grab and go" breakfast, lunch or both.
Currently the East Helena district is working on extending the hours of operation in order to give more kids a chance to get meals.
Helena free meal sites
The following sites will be open Mondays, Wednesdays and Fridays each week: 
Bryant Elementary - 11:45 a.m. to 1 p.m.
Broadwater Elementary - 10 a.m. to 11:15 a.m.
Central Elementary - 1:15 p.m. to 2 p.m.
Four Georgians Elementary - 10 a.m. to 11:15 p.m.
Warren Elementary - 11:45 a.m. to 1 p.m.
Dollar Tree - 10 a.m. to 11:15 a.m
CVS (603 N. Montana) - 11:45 a.m. to 1 p.m.
Jim Darcy Elementary - 10:15 a.m. to 11:30 a.m.
Rossiter Elementary - noon to 1 p.m.
Smith Elementary - 1:30 p.m. to 2 p.m.
Skelton Park - 1:30 p.m. to 2 p.m.