Glitter, sequins, makeup and glamour will all be on the mind of Helena's Austin Gorman Saturday as he makes his transformation into America Jewel and debuts his female persona publicly for the first time. 
Gorman hopes to be the belle of the Former Felons' Ball, a striking name even if you don't know the history behind it. It is meant to be a reference to a Montana law that made homosexual activity a felony crime prior to 1997.
The ball will be held as part of an annual fundraiser for Big Sky Pride, a Helena organization that advocates for LGBTQ causes. Although the fundraiser has been held each year for about a decade, this will be the first to feature drag queens from around the state. 
"It was started by the local community as a way to get together in the spring," said Kev Hamm, president of Big Sky Pride. "In 1997, Helena hero Linda Gryczan won her case before the Montana Supreme Court, which ruled that the law was unconstitutional." 
This was followed up with the U.S. Supreme Court case Lawrence v. Texas, which decriminalized same-sex relationships everywhere. 
"We've been celebrating being free of the law since 1997, and in 2013 the legislature finally passed a bill that removed the unconstitutional language," Hamm said. "Thus, LGBTQ are allowed to exist in Montana. And yes, we celebrate that."
This year, Big Sky Pride teamed up with another advocacy group called the Imperial Sovereign Court of the State of Montana to bring some Montana drag queen performers to Helena. The Countship will donate its time, talent and tips in an effort to raise money for Big Sky Pride. That money will then be used in turn to fund things like the pride parade and local community activities. 
While the queens of the Countship enjoy years of experience, Saturday will be the first time Gorman leaves his apartment dressed as America Jewel.
Gorman said he has been interested in drag queens since he was 13 and first saw Willam Belli on YouTube.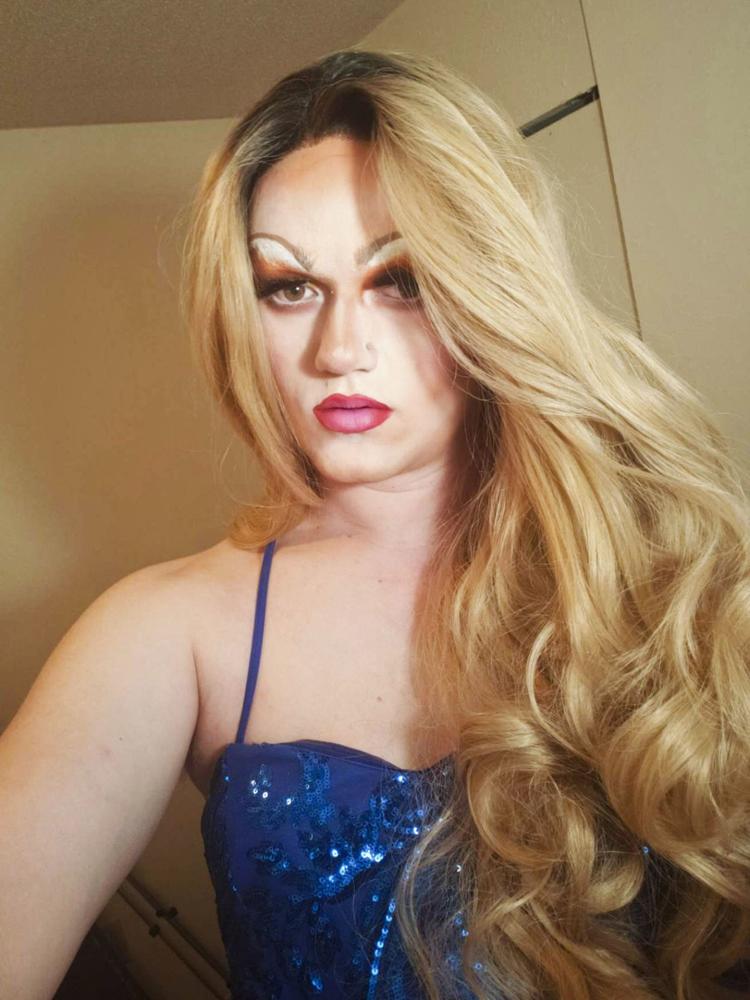 "I thought it was the coolest thing; creating your own persona," Gorman said.
The meticulous details and makeup of drag queens is what attracted him. 
Gorman was shy about sharing this part of himself with his friends and just recently shared his drag interest with his family.
During last year's pride parade, Gorman saw Donald "Hexx Shadow" Stuker and the other drag queens from the Countship. It was at that moment he decided to pursue his interest. He chased Stuker down and asked him how to get involved. 
Nearly a year later, Gorman will live out that dream. 
Getting into full drag takes Gorman about three hours. 
But after months of purchases and preparation, Gorman is excited to show America Jewel to the world. 
"I just don't want to mess up my makeup," he said. 
Former Felons' is about more than just fun and drag. The Countship is partnering with Big Sky Pride for this event as part of a greater effort to partner with more community groups across the state.
"As we move into these communities we haven't historically been in and produce these shows, we try to partner with local groups," said Stuker, who has been with the Countship for several years and now acts as legal counsel for the Bozeman chapter. "Our hope is to sit down with these groups and find out what they need to be successful in their communities." 
You have free articles remaining.
The Missoula and Bozeman chapters of the Countship have taken on being involved in another community. The original Missoula chapter, which has been around for 25 years, has taken up Helena and the newer Bozeman chapter has taken up Billings in its expansion. 
"Part of our main goal is, yes we like to have fun and put on drag shows, but we want to come in and support these communities," said Anita Poosay Shadow, Countess I of the Bozeman Countship. "I enjoy that we can go about helping a community by doing fun things like this. Everything from this goes to charity, even tips." 
Shadow explained that it's incredibly rewarding as a Courtship member to help these smaller communities flourish and to create a network of support among the communities of Montana. 
"There are definitely more people out there who are interested and it gives them an opportunity to get involved and become a part of our family," Shadow said.
The Former Felons' Ball is an 18-and-older show in a deliberate effort to include as many people as possible. 
Stuker called the 18-plus status a big win for the community.
Diana Bourgeois, empress of the Countship, said it's part of a greater effort to provide safe events for all age groups. 
"I'm in it to help the community," Bourgeois said. "We try to support all communities in the overall Montana community."
Bourgeois explained that, due to the distance between Montana communities, people can often feel alone or isolated. The Countship's goal is to create a network. Bourgeois is part of the original Missoula group and is chiefly in charge of the efforts to expand to Helena. The expansion goal  includes moving into Butte and Kalispell.
However, Bourgeois made it clear that the support system they provide does not stop with LGBTQ groups. As an organization, the Countship has also supported animal shelters, children's groups, medical funds, food banks and various other community drives around the state. For Bourgeois, the community is all of Montana. 
For the Countship, the hope is that Former Felons' will be the start of a monthly drag show in Helena. Stuker said the drag aspect of Saturday's show will be shorter to encourage more socialization. 
"This is sort of us coming to Helena to meet the local community and hopefully set up for the future," Stuker said. "Drag kings and queens from Bozeman and Missoula will perform and we will have a social hour for guests to interact with performers."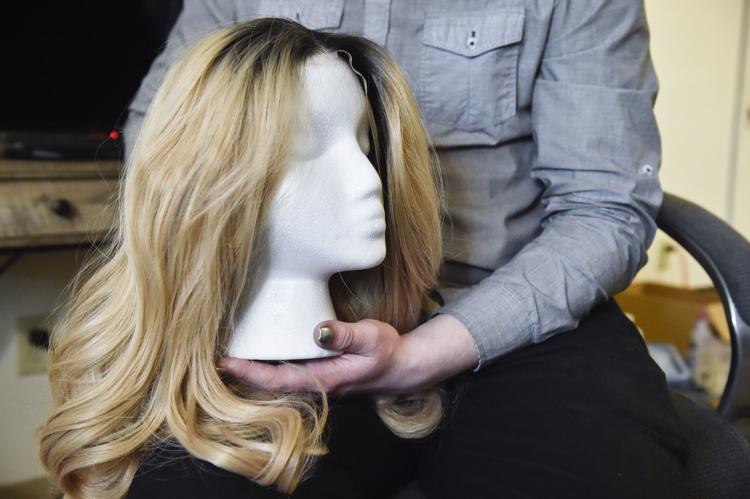 For locals like Gorman, this is a big make-or-break moment. 
"I do hope this invites more of this community into Helena," Gorman said. "We could all get together and do our own stuff, help each other and help Helena." 
Gorman said there are many places around town that can use a helping hand. The Former Felons' Ball being a fundraising event makes him feel good about what he is doing. 
Shadow hopes the event can avoid some of the misconceptions about what the Countship is doing.
"We aren't taking over," Shadow said. "We are supporting those who are already there."
Gorman hopes inviting more of this community into Helena will keep people open minded.
On a more personal level, Gorman is hoping that his performance as America Jewel can help a younger generation be more comfortable in their own skin.